The Sacramento Kings entered free agency with the most cap space in the league and have been very active, signing George Hill, Bogdan Bogdanovic, Vince Carter and Zach Randolph. However, Sacramento still has a good deal of cap space to spend if they choose to add another player. If they do, who will they target? Here are three options:
1) Jonathon Simmons
Sacramento is interested in Simmons, but with a $9 million offer from the San Antonio Spurs already, it's going to take a more lucrative deal to lure him away. A true lockdown defender, Simmons showed his offensive upside in that series against the Warriors, leading the Spurs in points per game after Kawhi Leonard went out with his ankle injury. That all-around, developing game certainly intrigues the Kings.
Simmons averaged 6.2 points per game in 17.8 minutes per game off the bench this year but thrived in the playoffs, averaging 10.5 points in 20.4 minutes per game. 
2) Tony Allen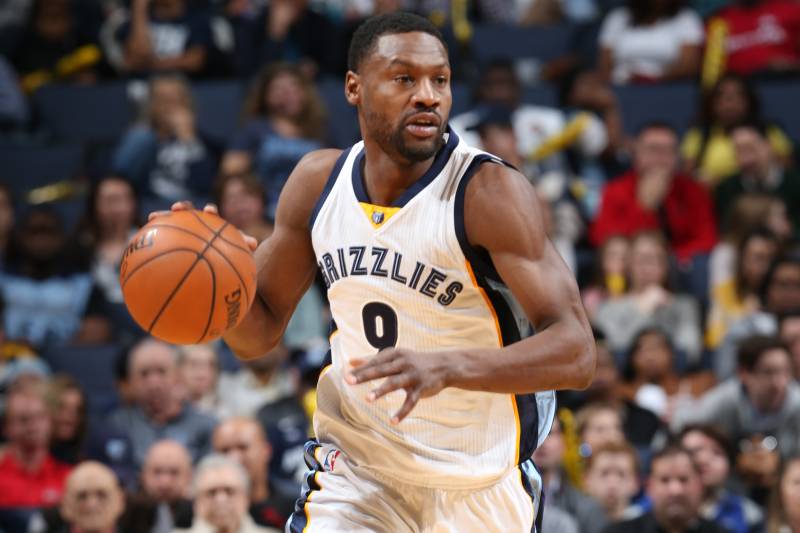 The Kings have made it a point this offseason to sign veteran players to help bring their young players along, and this would be a similar signing. The 35-year-old would help the Kings add backcourt depth while giving them a defensive stopper on the perimeter. He averaged 9.1 points, 5.5 rebounds and 1.6 steals per game last season for the Memphis Grizzlies.
3) Ian Clark
Clark will be playing elsewhere next season as the Warriors won't be able to afford him, and they signed Nick Young to fill that scoring role with their second unit. The Kings still need talent where ever they can find it, and Clark would be a significant boost for them off the bench. He shot nearly 49 percent from the field last year, but needs to convince Sacramento - and other teams - that his production isn't simply a byproduct of Golden State's system.
Follow our Sacramento Kings team page for all the latest Kings rumors!
Chat Sports elsewhere: 
Chat Sports on Starters
Chat Sports: Minds Behind the Game
Chat Sports Android App
Chat Sports iPhone App
Back to the Sacramento Kings Newsfeed
Related Topics: Jonathon Simmons, NBA News, Kings News, Tony Allen