The Sacramento Kings hold two top-10 picks in this year's NBA Draft, and while they have received several trade offers for them, they have turned all of them down. As they enter into the post-DeMarcus Cousins rebuild, finding more young pieces to add to their core if their top priority - and they've identified a few prospects in this class that they believe can be part of that core. Here are the three prospects they are targeting with the No. 5 and No. 10 picks in the draft.
1) De'Aaron Fox, Fr., PG, Kentucky Wildcats
6'4", 171 lbs. - 16.7 ppg, 4.7 apg, 4.0 rpg
The Kings have talked about trading up to get Fox, so they'd be very happy to get him at No. 5. And, the way the draft is expected to shake out at the top, this is a lock for both sides.
Fox has established himself as the No. 3 point guard prospect in this class. He has the size (6'4") and athleticism that NBA teams love, along with having the scoring ability to take over a game. Sacramento needs a point guard, and Fox wants to play there, making this a perfect fit.
2) Lauri Markkanen, PF, Fr., Arizona Wildcats
7'0", 225 lbs. - 15.6 ppg, 7.2 rpg, 0.9 apg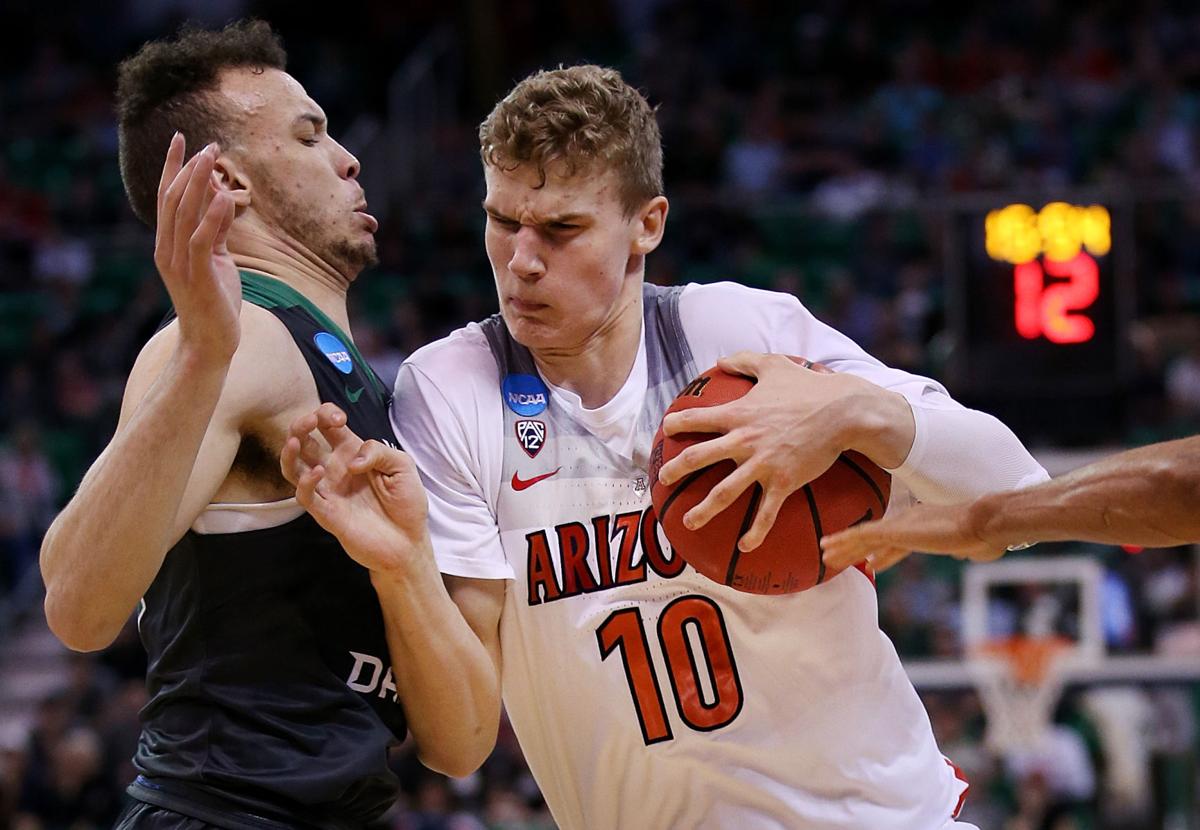 Sacramento has plenty of bigs already with Willie Cauley-Stein, Skal Labissiere and Georgios Papagiannis, but Markkanen adds a stretch-four element to that group they don't have. He's better described as a seven-foot shooter more so than a stretch four, and the Kings have been looking for more perimeter shooting. Drafting him kills two birds with one stone.
Connect With Chat Sports:
Chat Sports "Minds Behind the Game" on LinkedIn
Chat Sports on GitHub
Chat Sports on Pinterest
3) Luke Kennard, SG, So., Duke Blue Devils
6'6", 202 lbs. - 19.5 ppg, 5.1 rpg, 2.5 apg
With Buddy Hield already on the roster, adding another shooter that plays the same position may seem strange. However, the Kings need depth, and Kennard has enough size to potentially play the three position in a small-ball lineup. Plus, Sacramento already has interest in him. Kennard's stock just keeps rising thanks to his offensive skill and the surprising athleticism he flashed in workouts, if Markkanen is off the board, they could be the ones to gamble on him.
Follow our Sacramento Kings news page for all the latest Kings draft rumors!
Back to the Sacramento Kings Newsfeed
Related Topics: 2017 NBA Draft, NBA Draft Rumors, Kings Rumors, Kings Draft Rumors, 2017 NBA Draft Rumors, De'Aaron Fox, NBA Rumors, Lauri Markkanen