Rutgers finished the season at 7-5, but won just three games in the Big Ten. Still, it's enough to make them bowl eligible a year after losing the Pinstripe Bowl. Where will Rutgers end up this time around?
Pinstripe Bowl (Big Ten vs. ACC)
Sat., Dec. 27, 4:30 p.m. ET
Yankee Stadium, Bronx, NY
Rutgers could end up heading back to the Pinstripe Bowl again this year, as the team slots in nicely in terms of fan support and proximity to the venue. Appearing back-to-back years could actually be a drawback, but outside of Penn State, Rutgers seems like the logical choice out of the Big Ten.
Heart of Dallas Bowl (Big Ten/Big 12 vs. C-USA)
Fri., Dec. 26, 1 p.m. ET
Cotton Bowl, Dallas, TX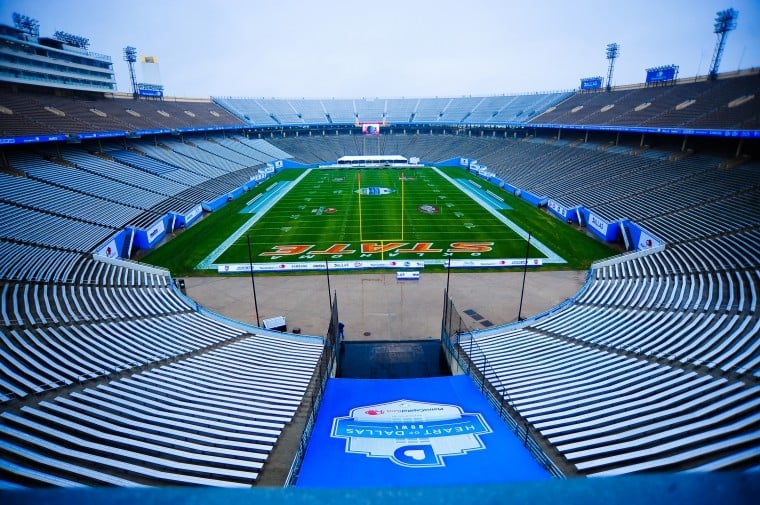 If not the Pinstripe Bowl, Rutgers seems likely to head to Texas for the Heart of Dallas Bowl (guess where this game is played). Here, they would be taking on a Conference USA team, so the quality of opponent takes a bit of a dive compared to the ACC opponent in New York.
Quick Lane Bowl (Big Ten vs. ACC)
Fri., Dec. 26, 4:30 p.m. ET
Ford Field, Detroit, MI
The Quick Lane Bowl is another option, though Rutgers is fighting with a handful of other teams out of the Big Ten. Their placement here likely depends on where Penn State and Maryland end up, as all three have very similar bowl resumes. It's likely that a team like Illinois ends up in Detroit, but Rutgers may have to take this game with the Big Ten potentially having too many teams to fit into bowl games.
Related Articles:
Rutgers' 3 Most Likely Bowl Opponents
Back to the Rutgers Scarlet Knights Newsfeed