Steph Curry just stepped up and finally asked Dr. Anthony Fauci the question MILLIONS of Americans want to know -- WHEN ARE WE GOING TO GET SPORTS BACK!?!?
The NBA superstar connected with the man heading up the White House Coronavirus Task Force for a video chat Thursday to get as much info as he could about the pandemic, without President Trump trying to sugarcoat it.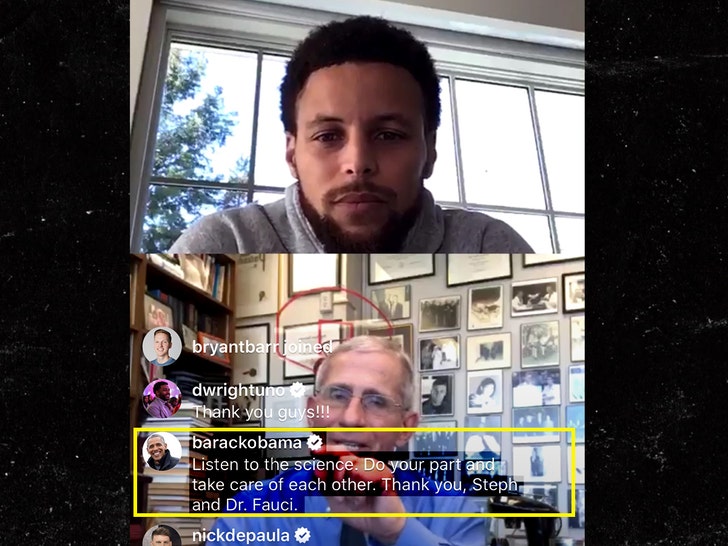 The whole conversation was fascinating -- not only did Steph get answers about what needs to happen before we can have major sporting events and public gatherings, but Curry also revealed he was tested for COVID-19 a few weeks ago when he was showing symptoms.