That's Myles Garrett finally explaining the racial slur he claims he heard Mason Rudolph utter to him before the all-out Steelers-Browns brawl back in November.
"When he said it," Myles told ESPN in a sit-down interview this week, "it kinda sparked something."
As we previously reported ... Garrett was banned from the NFL indefinitely after he violently attacked Rudolph with the QB's own helmet on Nov. 14, 2019.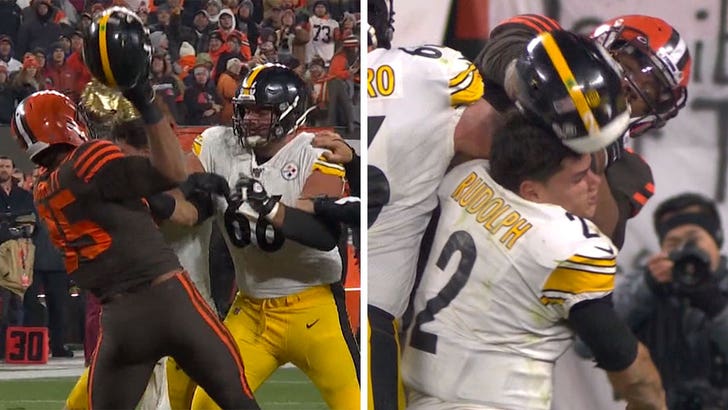 Garrett told NFL officials at the time he did it because Rudolph used a racial slur .