If you think Joey Chestnut is ready to wind down his competitive eating career after setting a new hot dog record -- YOU'RE WRONG!!!
The greatest eater in the history on mankind tells TMZ Sports he'll be back ... as long as his doctors give him the green light.
Of course, Chestnut woofed down 75 dogs in 10 mins to set a new world record at the Nathan's Hot Dog Eating Contest on the 4th of July. He also held the previous record of 74.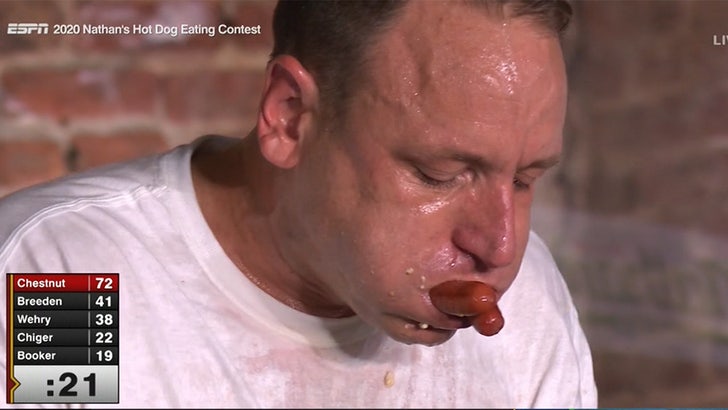 But despite having ZERO rivals who truly pose a threat -- the Michael Jordan of wieners says he's still passionate about his sport.