The S.F. 49ers -- Colin Kaepernick's former team -- are now flying a Black Lives Matter flag at Levi's Stadium ... putting the message front and center next to the Star Spangled Banner.
"Indivisible with liberty and justice for all," the Niners said of the new flag in a statement on social media on Monday. "#BlackLivesMatter"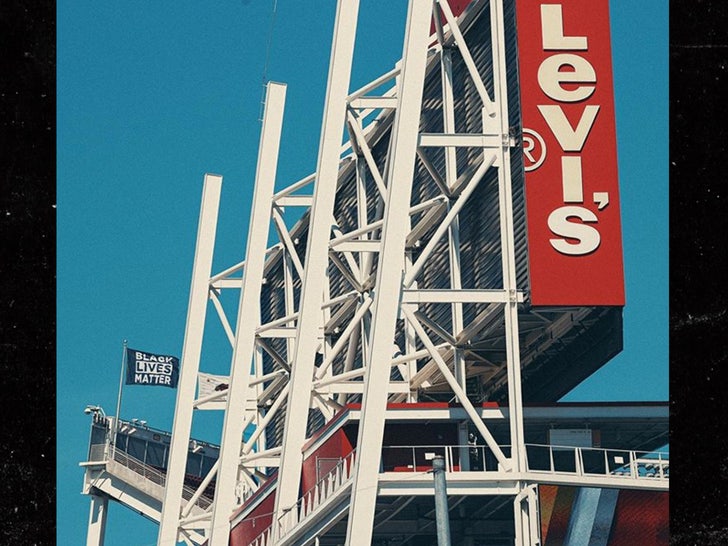 The new piece at the stadium is powerful ... and even star running back Tevin Coleman took the time out to acknowledge his squad's tribute, commenting raised fists on the pic.
Of course, S.