Conor McGregor just barely got his full health back, and the dude is already back to squaring up -- only this time ... he's doing it well outside the Octagon, and against Machine Gun Kelly.
The UFC star appears to have gotten into a physical confrontation Sunday on the red carpet of the MTV Video Music Awards leading into the Barclays Center -- right before showtime, no less -- in a would-be clash that was captured by several photogs on the scene.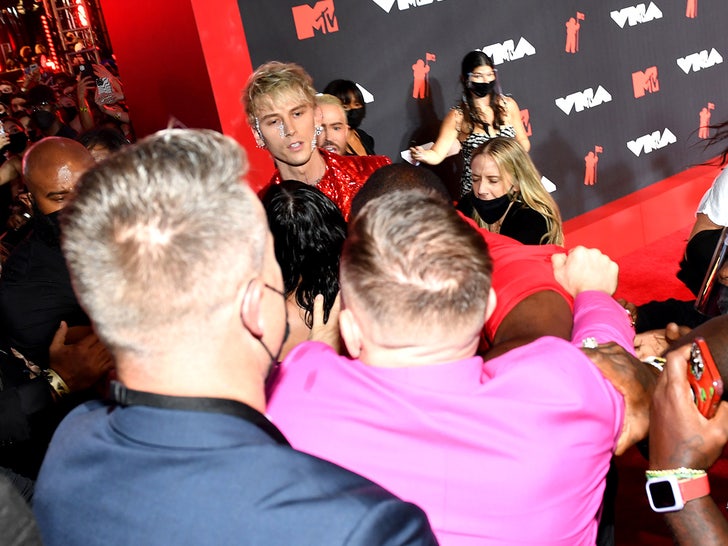 As you can see, there's Conor in the pink suit mouthing off to MGK who's not very far .