Babe Ruth secretly penned a handwritten letter to his mistress -- behind his wife's back -- nearly 100 years ago ... and now the super unique item just sold for a fortune at auction, TMZ Sports has learned.
An undisclosed buyer dropped $201,851 on the letter at SCP Auctions ... which was discovered years ago in the scrapbook of Nell Wilson -- Ruth's alleged woman on the side.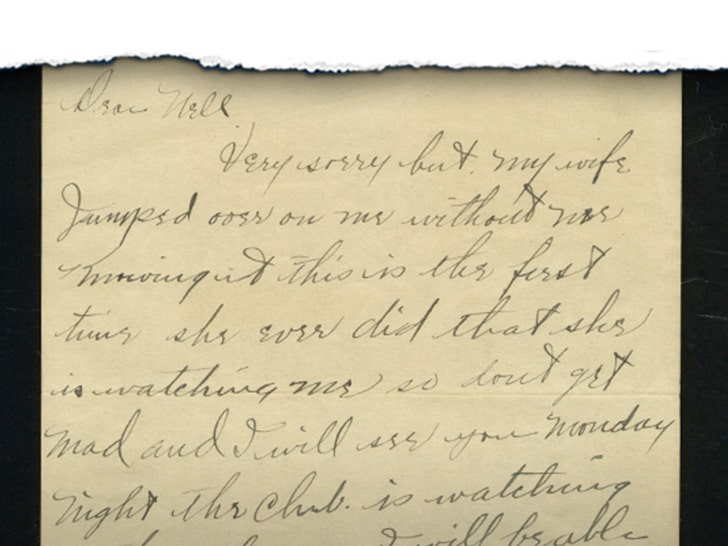 Ruth wrote ... "Dear Nell, Very sorry but my wife jumped over on me without me knowing it this is the first time she ever did that she is watching me so don't get mad and I will see you Monday night.