Sometimes when we watch 12 hours of football a day, we tend to get a little loopy. When that happens, ideas like this tend to pop in our heads. Here's our list of the 4 College Football Fan Bases That Can Beat Up Your Fan Base.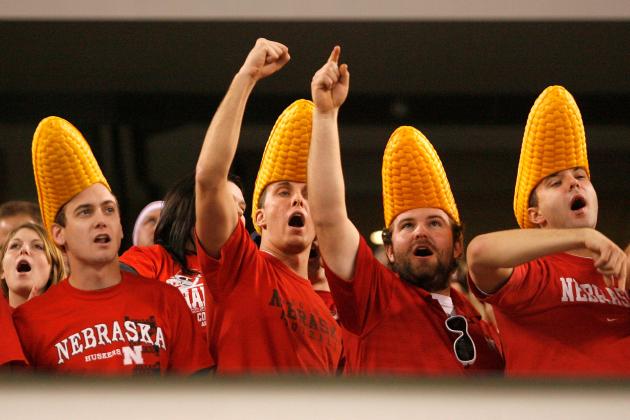 Corn-fed and built to last, Huskers fans are some of the most down-to-earth football crazies that you're going to meet around the nation. However, Plains States muscle is a different kind of muscle perfect for punching through drunk visiting fans' faces if they get a little too beligerent. 
We've run afoul of #FSUTwitter before. We're not doing it again. Florida State fans protect their Seminoles like a mother bear against overzealous hunters. It's impressive and a sight to behold, even on social media.
We know the spurs are for show. We've been to OU tailgates and enjoyed our stay. However, we're not going to get up in a Sooners fans face lest we lose the ability to have children from a boot strike to the tender parts. Have you listened to a night crowd in Death Valley? Do you know why they call it DEATH Valley? Clemson fans are among the most colorful fans in all of the sporting world, combining Southern charm with a rebellious, sometimes expletive-laden spirit which is magnified by thousands of fans exorcising it at once on gamedays. Oh yeah, and they'll blind you with a sea of orange before taking you out. 
We're aware we put two bitter rivals next to each other in FSU and Clemson. Cage match?
Don't agree with us? Hit us up on the Twitter box at @chatsports
Back to the Rumors Humor Newsfeed
Related Topics: Oklahoma Sooners, NCAA Football, NCAA, Nebraska Cornhuskers, Florida State Seminoles, LSU Tigers, NCAA College Football