Sports betting is a popular pastime in the UK, and football is a perennial favorite for the gamblers, whether they are betting in their local bookmakers or through their favorite online casino, casinos.com.
Why is it so popular? Not only is it a great way to 'put your money where your mouth is' in support of your favorite team, but it also offers a great way to win some money when you are confident of the outcome of the game.
When it comes to the biggest wins in the game, most come from accumulator bets – a series of correct assumptions on things like which team will win over several different bets. There are so many types of bets that can be made on a football game – from the obvious picking the winner, to the number of goals scored, who the first scorer will be, and even things like the number of corners and yellow cards.
The big wins are the ones that inspire the gamblers to go for the long shot bets – because if these come in, that is where the huge payouts can come in.
£5 - £5,000: 2010 Africa Cup of Nations
This was a bet that almost seemed to be impossible. The match was the final of the highly contested Africa Cup of Nations, and the underdogs Mali were facing the favorites Angola. Even up to the last 15 minutes, the person who placed this bet must have already considered that a loss – Mali were four goals down.
Within the last 11 minutes, Mali came back to win – and netted this lucky bettor a £5,000 payout. 
£100 - £10,000: Tunnicliffe to Play for Manchester United
In 2002, doting father Mick Tunnicliffe placed a £100 bet that his then nine-year-old son would one day play for his favorite team - Manchester United. This was one bet that worked – when Ryan Tunnicliffe made his debut for the Red Devils in 2012, his dad won £10k.
Now, if Ryan Tunnicliffe gets a call up to the England squad, he'll get another £35,000, although that is looking less likely these days. He never made it to the first team at Utd, and now plays for League One team Portsmouth.
£200 - £25,000: Xabi Alonso Long Shot
A cunning Liverpool fan with great foresight studied Xabi Alonso's form, noting that he kept trying to go for goal from a distance – and put £200 on him scoring a goal from inside his own half. The bet was placed in 2005, and when Alonso finally scored that goal in 2006 it netted the gambler £25,000.
£15 - £112,500: You Don't Have to Choose the Winner
Some bettors don't even go for the obvious string of winners in an accumulator – and one man took that to an extreme.
He placed a £15 bet, choosing teams in a 15-match acca that he thought would score at least one point. When the last team clinched a point, that was a £112,500 payday that proved it isn't all about choosing the winning team.
£50 - £125,000: Grandson to Play for Wales
Another heart-warming tale, but this time it was a grandfather who bet that his then one-year-old grandson would step on the pitch and play for Wales.
15 years later, he did – part of the Wales youth team, and earning his grandad enough to retire.
£100 - £200,000: Leicester to Win the League
An anonymous punter took the 5000/1 chance of Leicester winning the Premier League – considered a real outside chance based on previous performance and the perceived quality of the team.
Everyone was shocked when in the 2015 season they lifted the trophy – it meant so much to all the fans, but perhaps a little bit more when Mr. Anonymous netted a cool £200k.
30p - £500,000: Champions League Penalties
The more legs in an accumulator, the higher the odds – and in 2001, one punter set up an extended 15-leg acca covering English football, Champions League, and the results of some cricket and rugby matches.
In the final match for the accumulator, it couldn't have been more nerve-wracking – Bayern Munich were playing Valencia and the game went to penalties.
When the bet came in, the 1,666,666/1 chance gave a huge half a million win.
80p - £585,000: 19-Match Accumulator
An anonymous bettor from Malta placed an 80p 19-match accumulator with William Hill. The final bet was for Liverpool to win against Chelsea in 2011 – and when Liverpool clinched the win in November, that lucky player won a serious amount of money.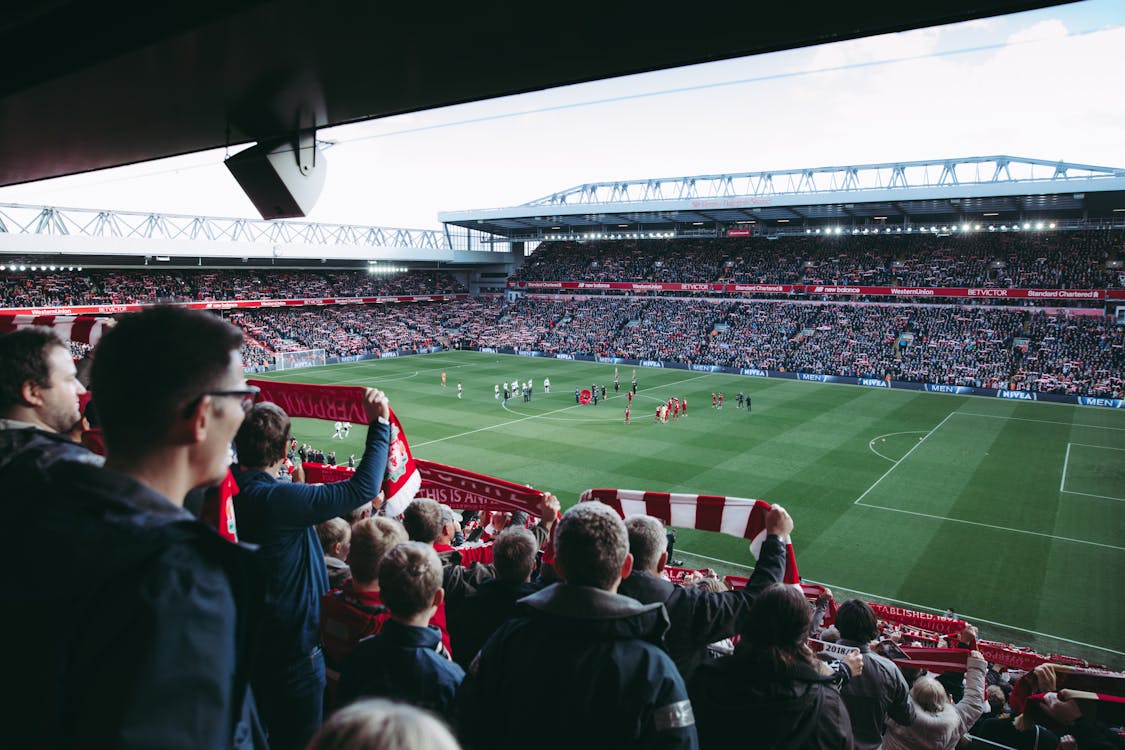 £5 - £1,000,000: The Scorer and Minute of the Goal
One of the most famous of football wins was when kitchen fitter Damon Chick was betting on the outcome of the Euro 2016 final.
Portugal was playing the hosts France, and Chick predicted both the scorer and the minute of the goal – and when Portuguese player Eder scored in the 109th minute (well outside the normal play time of a match), that made him a millionaire.
What is even more impressive is that he didn't even know he had won until three days later!
For more sports coverage, check out Chat Sports on YouTube with the latest NFL news & rumors!
Back to the Premier League Newsfeed