The World Series of Poker's events are the highlights in the calendar of every professional player. Indeed, no other poker tournament has attracted many talents, media coverage, or higher prizes. Still, believe it or not, there's room for improvement, and the 2022 edition comes even greater and more exciting. If you're also crazy about poker, come with us and find out more.
The Origins
The WSOP holds the most prestigious tournaments worldwide, both online and in-person. However, its origins date from much before the internet days. The first event using this brand dates from 1970, and it was held at the Horseshoe (MS). Several types of poker were played in the event. Apart from the traditional Texas Hold 'em, there was a five-card stud, seven-card stud, razz and deuce to seven low-ball draw.
In 2004, Binion's Horseshoe was purchased by Caesars Entertainment, then called Harrah's Entertainment. The Caesars Entertainment Corporation has been the event's official sponsor ever since.
Measures of Success
There are a few criteria to observe and compare when analysing the biggest poker events in history: prize pools, field size, etc. It turns out WSOP aces all of them. Check below some jaw-dropping numbers, and they'll show you this tournament isn't for occasional players. If you're still taking your first faltering steps in the game, a guide on how to play poker for beginners and newbies will surely help your poker skills develop more rapidly.
Highest Prize Pools
Three out of the Top 3 poker tournaments with the highest prize pools are from drumroll WSOP. These events occurred between 2006 and 2019.
#1 - 2006 - USD 82,512,162 (top prize: USD 12 million)
#2 - 2019 - USD 80,548,600 (top prize: USD 10 million)
#3 - 2018 - USD 74,015,600 (top prize: USD 8.8 million)
Highest Single Payout
In 2012, the event Big One for One Drop was hosted by the WSOP. It was an invitation-based event, with a buy-in of USD 1 million. The event was attended by 48 players, creating a massive prize pool of over USD 42 million. About USD 5 million went to help the One Drop Foundation.
This tournament also awarded one of the highest payouts in history: Antonio Esfandiari brought home USD 18.35 million. The top position still belongs to Bryn Kennedy, at the 2019 Triton Millions, with USD 20,563,224
Largest Online Poker Event
Albeit tremendously popular, online events rarely reach the same heights as in-person events. The PartyPoker reached record-breaking numbers in 2018 and 2019, with prize pools of over USD 20 million each year. In 2020, the Sunday Millions was hosted by PokerStars, with a prize pool of USD 18,603,200. It's one of the biggest online poker tournaments so far.
The Next Rounds
Poker fans and players have a lot to celebrate this year. After all, there will be 88 events hosted by the World Series of Poker this year, all in the Strip. The events will take place at the Horseshoe (now Bally's) and Paris Casino in the Strip. Here are some of the highlights of the year.
One More for One Drop - July 7 - 11
WSOP is once again fund-raising for the One Drop Foundation, a foundation focused on bringing clean water and sanitation to communities in need. Once again, the buy-in is once again USD 1 million.
Hall of Fame Bounty - July 10
This year, the Hall of Fame Bounty remembers when the hall of fame was created in 1979. This event is open to all players and will be a free-roll tournament. Every participant will have a bounty, matching the year they joined the Poker Hall of Fame  (PHOF).
Main Event - July 3 - 16
Last year, the $10,000 No-Limit Hold 'em, also called Main Event, attracted 6,650 participants. Organisers expect to see an even bigger turn up this year since there'll be more space for it. Here, the WSOP breaks the record once again. It'll take the whole Horseshoe's and Paris' convention space, offering 600 tables over 150,000 sq. ft.
Heads-Up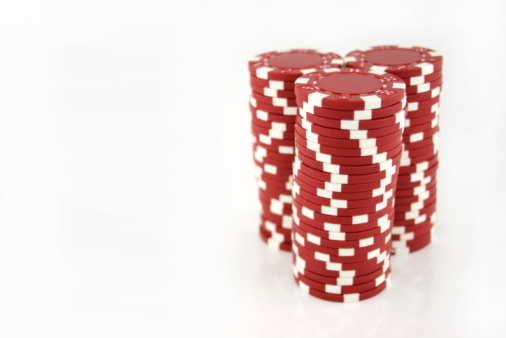 There'll be a lot of action for poker enthusiasts this year. CBS Sports will transmit the events, as the brand left ESPN last year. This edition has more poker tables than ever, so fans and organizers expect another record-breaking season. The 88 events will take place daily between May 31 and July 20. So, if you've been wondering whether the WSOP is even bigger this year, the shortest possible answer is "yes".
For more sports coverage, check out Chat Sports on YouTube!
Back to the Poker Newsfeed