The Pittsburgh Steelers made the playoffs last year, but came up short in their Super Bowl chase. The Super Bowl remains the Steelers' goal, and they'll be looking to make a few offseason moves to help achieve that goal. That includes both the draft and free agency acquisitions. 
This list only factors in free agents that didn't play for the Steelers last season. So while the Steelers will likely try to bring back OG Ramon Foster, he and the other Pittsburgh free agents won't be appearing here. While getting Von Miller would be great, he's not going to hit the open market. This list focuses only on players who could actually end up in contract talks with Pittsburgh. The Steelers have, at the moment, less than $7 million in cap space. While that number will rise with restructures and releases, money will be a factor in what the Steelers can do this offseason. With that in mind, here are five free agents the Steelers could realistically land this offseason:
CB Kyle Wilson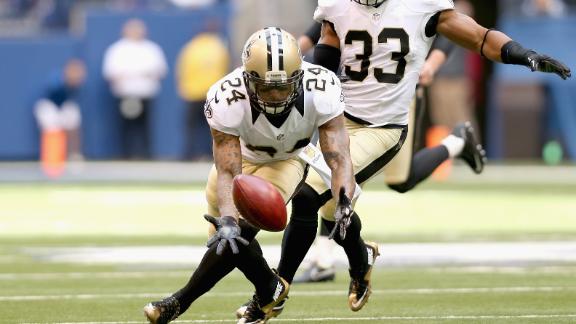 Three of the Steelers' four best CBs are free agents, and the team would need help at the position if they were all guaranteed to come back. Wilson found more success in New Orleans than he did in New York. Wilson is far from a top-flight CB, but the team simply won't be able to afford a Trumaine Johnson type, let alone Josh Norman. Wilson might be cheap enough for Pittsburgh. However, it's more likely that the team drafts a corner and tries to bring back its own free agents, like William Gay. 
S Eric Weddle 
Weddle would need to take less than his true value to join the Steelers. But he's already said he wants to chase a Super Bowl, and that's what Pittsburgh can provide him. Adding Weddle could allow the team to dump Will Allen and keep Mike Mitchell in the box. He'd be a perfect free safety, and ideally, Weddle signs for around $4 per year. For more Steelers rumors, download the Chat Sports Android and iPhone app. 
OG Jahri Evans The Steelers, for good reason, want to bring back Foster. But he'll be behind OT Kevin Beachum on the team's priority list and there's a chance the Steelers can't afford them both. Evans played okay for the Saints last year, but is already 32 years old and won't get a long-term deal after the Saints cut him. He might be willing to take a little bit less money to chase a ring if the Steelers can't bring back Foster.
LB Zach Brown 
Brown is a former second round pick, and he's showed promise at times in his NFL career. He's a free agent and might not want to return to the Titans after they benched him last season. Lawrence Timmons carries a large cap hit, and dumping him would save the team nearly $11 million. If that happens, the Steelers would need another MLB. Signing someone like Brown, who won't be as expensive as Jerrell Freeman, is a possibility. For more Steelers news, download the Chat Sports Android and iPhone app. 
QB Colt McCoy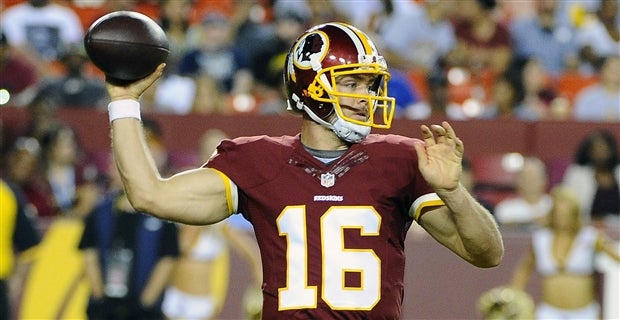 Consider this just one of the possible names the Steelers could look at. Mike Vick was ineffective as a backup and both he and Bruce Gradkowski are free agents. Bringing back Gradkowski is another option, but he's already 33 years old. McCoy is younger and can serve as an effective backup to Ben Roethlisberger. The main theme here is this; Landry Jones should not be the backup next year. He was awful in place of Big Ben and is not the long-term answer. Signing someone like McCoy won't be expensive and would help the team in the event Roethlisberger goes down. 
Back to the Pittsburgh Steelers Newsfeed
Related Topics: Colt McCoy, Jahri Evans, Zach Brown, Steelers Rumors, Kyle Wilson, Steelers news, Eric Weddle, NFL Free Agency