The loss of Ben Roethlisberger is a huge blow to the Pittsburgh Steelers. Luckily for the Steelers, Roethlisberger is expected to only be out 4-6 weeks. His knee injury could have been much more severe and missing just over a month was the best case scenario. 
With Roethlisberger out, Mike Vick is the starting QB and Landry Jones is the backup. Vick has played sparingly in recent seasons and Jones hasn't done anything to prove he's worthy of the fourth round pick the team spent on him. 
While it's unlikely the team will make a move to add a starting QB this week, it could make a depth addition. Much like the Dallas Cowboys did, the Steelers could look to add a veteran while their star QB is sidelined. If Vick struggles, the new QB could take over until Big Ben returns. 
Here are six players the Steelers could acquire to help replace Ben Roethlisberger. 
6. Tim Tebow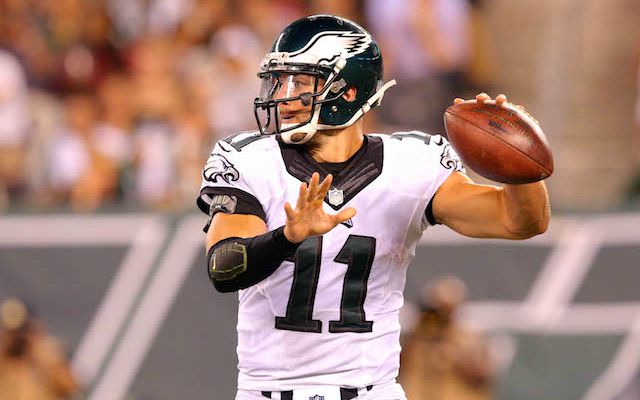 Why not? No, seriously, why not sign Tebow? There's no real downside to this move. It's not like he's a downgrade over Jones, was a reach in the fourth round. Yeah, it'll cause a media circus, but that's something the Steelers can handle. Even if Tebow isn't the answer, he's at least worth bringing in for a tryout. 
5. Tajh Boyd
Boyd isn't the most talented QB on the market, but he does have knowledge of the playbook. It's not easy learning an NFL playbook and Boyd's knowledge could help him. At the very least, he could be added to the practice squad while Roethlisberger is out. 
4. T.J. Yates
Yates lost the Falcons' backup job to Sean Renfree, but Yates has had success in the NFL in the past. He managed to win a playoff game with the Houston Texans, and that team wasn't as talented as this Steelers squad is. Yates wouldn't be a long-term answer, and he'd need some time to learn the playbook, but he'd be an upgrade over Jones. 
3. Brian Hoyer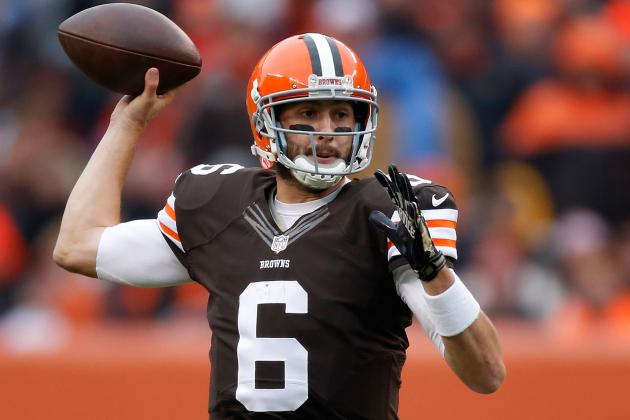 Hoyer recently lost his starting job with the Houston Texans, which means he might be available. This depends on how much a trade for Hoyer would cost, but it's something Pittsburgh should look into. Plus, his knowledge of the AFC North would be a nice bonus. 
2. Christian Ponder
If the Steelers are looking for another veteran to bring in, Ponder is the best option. He's a free agent, so he wouldn't cost any draft picks. He's smart enough to learn the playbook quickly and would be an upgrade over Jones as the second-stringer. 
1. Josh Freeman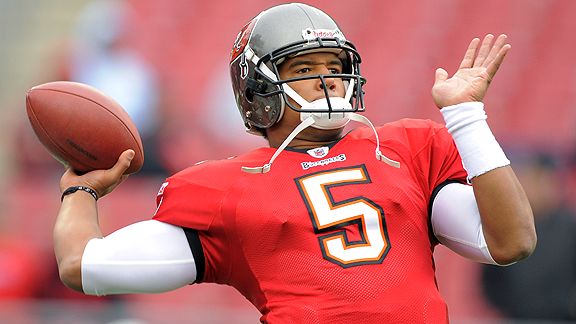 If the Steelers want a younger QB that they can get more than a season out of, Freeman is the best choice. He's on his last NFL chance after struggling in the preseason with the Miami Dolphins. Still, he was a starter only a few seasons ago and does have some potential. He won't unseat Vick, unless Vick really struggles, but he's an upgrade over Jones. 
Back to the Pittsburgh Steelers Newsfeed
Related Topics: Brian Hoyer, Tajh Boyd, Ben Roethlisberger, Tim Tebow, Steelers news, Josh Freeman, T.J. Yates, Christian Ponder