The Pittsburgh Steelers always have sky-high expectations, and they found a way to make the playoffs last season despite suffering a rash from injuries. In an improved AFC, postseason bids will be tough to come by - but not for Pittsburgh. Here are four reasons why the Steelers will return to the playoffs this season:
4) Le'Veon Bell's return
Bell was limited to just six games last season due to injury and suspension, and he's chomping at the bit to get back on the field in 2016. He morphed into one of the most dynamic and explosive skill-position players in the league last season, and he'll have added motivation to showcase that after last season. Plus, he's in a contract year, which always seems to bring out the best in players. Bell will be most of Pittsburgh's offense again in 2016, and his continued improvement will take the offense to another level.
3) Weak AFC North
This once-dominant division isn't the same as it once was. The Baltimore Ravens have steadily gone downhill after winning the Super Bowl, and now sport one of the least-talented rosters in the league. Cleveland Browns will be lucky to win a game this season. Now, the Cincinnati Bengals have proven to be a playoff team, but as we saw in the playoffs last year, the Steelers own them. Expect the Steelers to run through the division again in 2016.
2) Revamped defense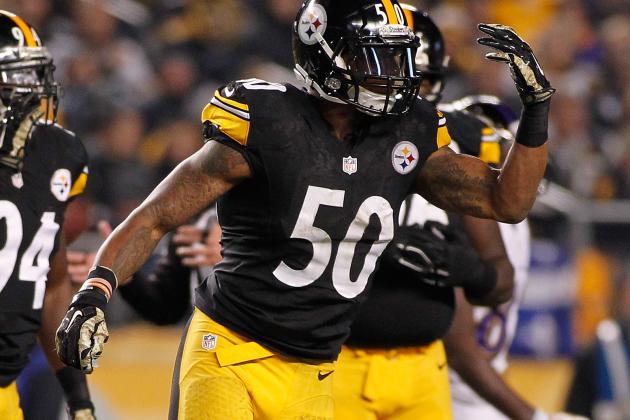 Pittsburgh was unusually young on defense last season, and now, they're looking like one of the more talented units in the entire league. Ryan Shazier stepped up and looks like the next great Steelers linebacker, Bud Dupree showed plenty of promise as a devastating pass rusher and Ross Cockrell emerged as a legitimate starting cornerback. Plus, James Harrison is back to provide some needed veteran leadership to this group. What more could you ask for?
1) They're healthy!
Injuries absolutely derailed the Steelers last season, but now that they're totally healthy, they're poised to finally reach their full potential. Bell, Antonio Brown (in the playoffs) and Ben Roethlisberger dealt with injuries - not the mention the several defensive players who missed time - that largely contributed to Pittsburgh going 10-6 instead of 12-4 or 13-3. If the injury bug doesn't bite them so hard again, 12 wins could be this team's floor.
Back to the Pittsburgh Steelers Newsfeed
Related Topics: Le'Veon Bell, NFL Playoffs, Ross Cockrell, Bud Dupree, Antonio Brown, Ben Roethlisberger, NFL News, Steelers news, Ryan Shazier, James Harrison