The Pittsburgh Steelers made the playoffs last season, but came up short in their Super Bowl bid. The Steelers are hoping that won't be the case this year, but need a few players to step up this season for that to happen. 
Each year, teams expect players to step up and play key roles. Sometimes, the player in question makes the leap from backup to role player, or even to starter. Sometimes, a player goes from role player to key starter or borderline star. So which players are the Steelers counting on this year to step up? We've put together four of the most likely candidates below.
4. NG Daniel McCullers 
A former sixth round pick from Tennessee, McCullers will likely be the starting nose guard this season.Steve McLendon is now with the Jets, giving McCullers the chance he's been waiting for. The potential is there for McCullers and he needs to show it this year as the run-stuffing starter. 
3. TE Ladarius Green 
Heath Miller retired and the Steelers signed Green to take over as the starter. He's not healthy right now, but the Steelers are hoping he can take the field sooner rather than later. Green was stuck behind Antonio Gates in San Diego, occasionally showing flashes of his ability when he was on the field. Now in Pittsburgh, the Steelers are hoping Green has a breakout season as Ben Roethlisberger's tight end. 
2. WR Sammie Coates
Martavis Bryant won't be playing this year, as he's suspended. That leaves an opening for the Steelers' new deep threat and they hope it'll be Coates who grabs that job. The team's third round pick out of Auburn last year, Coates caught just one pass for 11 yards. But with Bryant suspended, he has a chance to contribute in a big way. The Steelers have Darius Heyward-Bey, but they'd much rather throw it deep to Coates than the drop-prone Heyward-Bey. 
1. CB Senquez Golson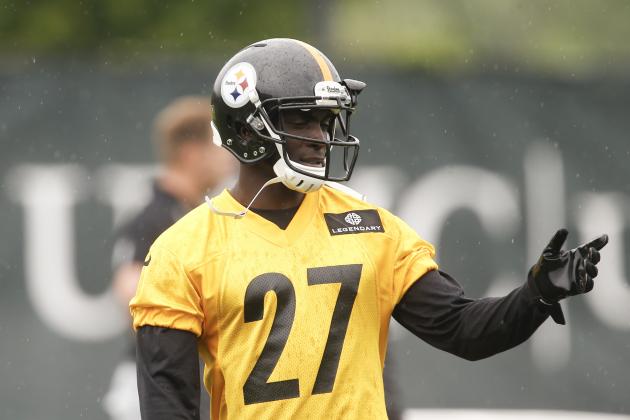 The Steelers drafted two DBs in the first two rounds, but they're hoping Golson steps up first. The team's second round pick last year, Golson missed the entire season with an injury. Williams Gay is the starter at one spot, but everything else is wide-open. The Steelers would rather not start Ross Cockrell at one spot. Golson really needs to help step up for a Steelers' secondary that needs help.
Back to the Pittsburgh Steelers Newsfeed
Related Topics: Steelers Rumors, Ladarius Green, Daniel McCullers, Sammie Coates, Senquez Golson, Steelers news