The Pittsburgh Steelers are now short on quarterback depth after Ben Roethlisberger suffered a torn meniscus in Sunday's loss the Dolphins. Both Landry Jones and Zach Mettenberger are on the roster, but the Steelers are a team that likes to have three quarterbacks - and if Roethlisberger is forced to miss a few more weeks than anticipated (Pittsburgh doesn't want to rush him back too soon), the Steelers could look to add another QB to their roster. Here are the three players they should consider signing:
3) Jimmy Clausen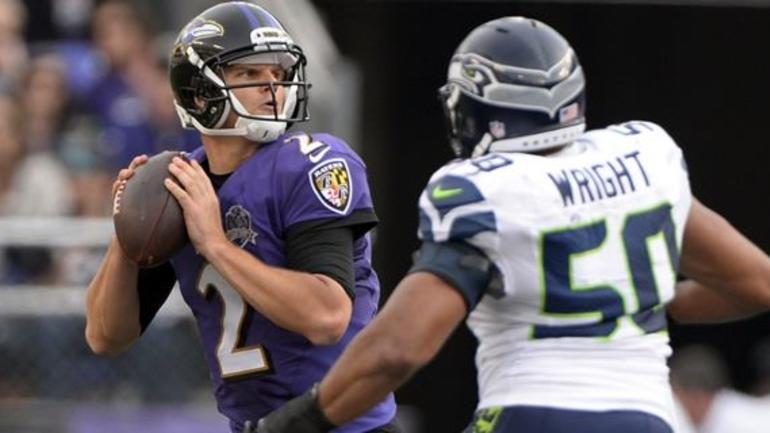 Clausen at least has some pedigree: he was a highly touted high school recruit who went to Notre Dame and was a second round pick. Of course, his 1-13 career record isn't ideal, but he hasn't played for any team that has been expected to win. He's not a guy the Steelers want to see the field, but he could cut it as a stop-gap.
2) T.J. Yates
A former 5th round pick, Yates has some starting experience - specifically in situations similar to this. He started two games for the Texans last year, passing for 3 TDs and only one pick, but completed less than 50 percent of his passes. There's obviously slim pickings in the free agency market, but Yates is a known game manager who won't make a lot of mistakes - which you're looking for when you're on your fourth quarterback.
1) Mike Vick
Vick wasn't that great for the Steelers last year, completing 60.6 percent of his passes for two TDs and a pick in three starts. But there aren't a lot of options and Vick has at least one more year left in him at age 36. Plus, he has experience in this offense.
Follow our Pittsburgh Steelers news page for all the latest Steelers news!
Back to the Pittsburgh Steelers Newsfeed
Related Topics: Mike Vick, Steelers news, T.J. Yates, Jimmy Clausen, NFL News