The Pittsburgh Steelers don't have an immediate need at quarterback, but they are interested in drafting a player that can take over the job long-term. Ben Roethlisberger hinted at retirement this offseason and although he's expected to return, the Steelers are keeping an eye out for a potential heir. It's not Landry Jones, despite his re-signing, so they're looking to the draft to find that guy. Here are three players they're targeting in the draft:
1) Joshua Dobbs, Tennessee Volunteers
The Steelers are showing a lot of interest in Dobbs in the pre-draft process as they look to find an eventual replacement Ben Roethlisberger. Figuring that Dobbs will sit behind Big Ben for a few years, he will have to develop and work on his accuracy before seeing the field, Pittsburgh could be a perfect fit for Dobbs. His mobility and ability to keep plays alive would also keep that component in the Steelers' offense.
2) Brad Kaaya, Miami Hurricanes
Before the season, Kaaya was projected to be a first round pick due to his upside and ability to take care of the ball, but all of his flaws became exposed in 2016. He struggles under pressure and really lacks mobility, with some NFL teams even questioning his leadership ability. However, Kaaya has also flashed an elite arm and is an excellent pocket passer - when given time. He is certainly a developmental prospect, but the upside is still there.
3) Nathan Peterman, Pitt Panthers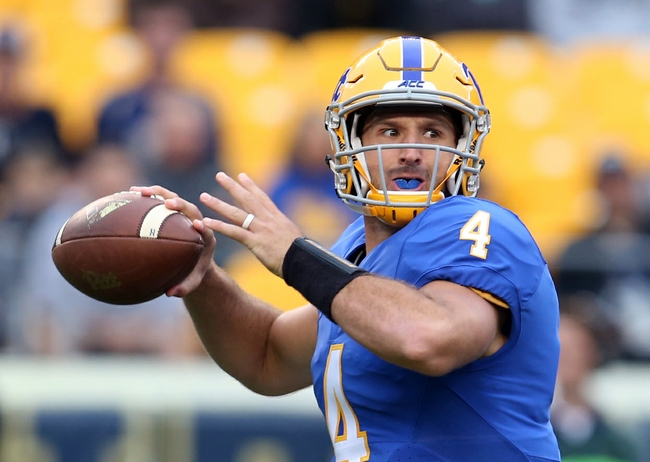 Peterman's stock is rising to the point where he is now expected to be a second round pick, which is probably earlier than the Steelers want to draft a QB. However, he has all of the tools to eventually develop into a very good starting quarterback, and is more advanced than the other developmental quarterbacks on this list.
Follow our Pittsburgh Steelers news page for all the latest Steelers news!
Back to the Pittsburgh Steelers Newsfeed
Related Topics: Steelers Draft News, Brad Kaaya, NFL Draft News, NFL News, Joshua Dobbs, NFL Draft Rumors, Steelers Draft Rumors, 2017 NFL Draft, Steelers news