The Pittsburgh Steelers will have plenty of options to choose from in the first round of the 2015 NFL Draft when they hit the clock at #21. However, there's just a select few guys who'll be at the top of the team's wishlist heading into the festivities in Chicago. Here's our list of 3 Players The Steelers Are Likely To Draft In The 1st Round.
OLB Bud Dupree - Kentucky
A combination of overwhelming athleticism and unbridled strength, Dupree has vaulted up many teams' draft boards over the past several weeks. He has the power to absolutely manhandle block tight ends and hit through opposing ball carriers with an explosive closing flourish -- the perfect combination to add to the Pittsburgh Steelers' pass rush going forward.
CB Kevin Johnson - Wake Forest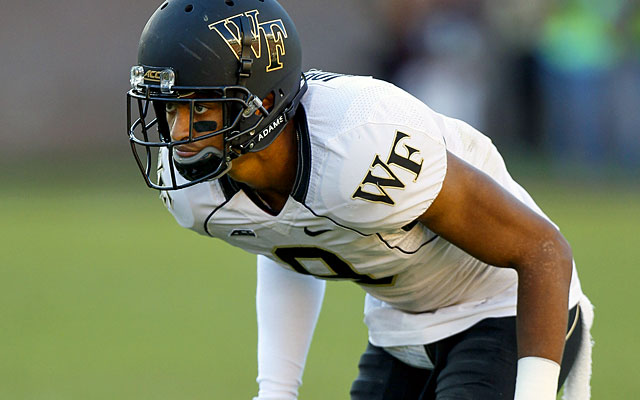 The Steelers' most pressing need is likely cornerback, and Kevin Johnson would be one of the safest picks on the board. He plays strong, does well on the press, and has natural fluidity in his hips that aids his instincts with silky smooth dips and dives. He's one of the more innately confident corners in the draft, making him an easy player to potentially fall in love with if you're a Steelers fan.
CB Jalen Collins - LSU
Collins has the height. Collins has the speed. Collins has the power. His ability to change direction on a dime is tops, and his arm length allows for him to get partially beat but still deflect passes. He's a born playmaker who, while only having 10 career starts to his credit at LSU, has a big-game feel that could make him a true #1 NFL corner down the road.
Follow our Pittsburgh Steelers team page for the latest Steelers rumors!
Back to the Pittsburgh Steelers Newsfeed