The 2015 Pittsburgh Steelers have their sights set on the Super Bowl after returning to the top of the AFC North mountain last season. Can they bring another title home to the Steel City? Here's 3 Pittsburgh Steelers Storylines To Watch In 2015.
1. What Do We Make Of Le'Veon Bell's Situation?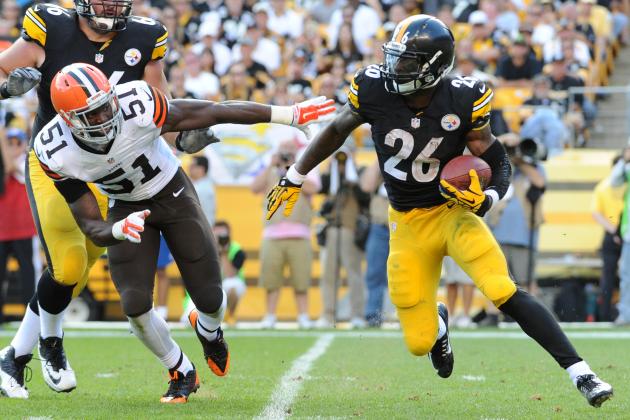 Bell still isn't fully healed from the right knee injury that ended his 2014 season prematurely, and there's also the case of the three-game suspension for his August 2014 arrest for driving under the influence of marijuana. Most players would crumble and fall out of rhythm will such an off-field load on their shoulders. Can Bell prove himself the exception and not the rule?
2. Who's The True #2 Cornerback?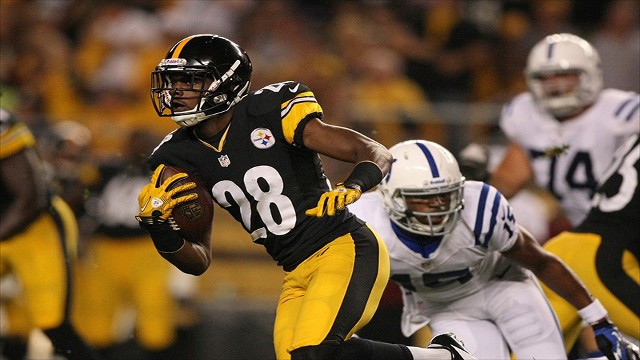 William Gay heads into the summer as the team's unquestioned #1 corner, but the #2 spot is as wide open as any other spot on the roster at this point. Cortez Allen struggled in 2014, but his $5 million price tag for 2015 likely means he'll get every opportunity to win the job. Antwan Blake impressed in spurts last year, and Senquez Golson and Doran Grant are two draft-class options who could command a move up the depth chart, but there's still no clarity to be had.
3. Will Antonio Brown Price The Steelers Out?
Brown has made it clear that he's not happy with his six-year, $43 million deal as of late. While he's said recently that he'll be at training camp regardless, but there's still plenty of intrigue surrounding Brown's next financial step with the team. If he puts up numbers even close to the 129 catches, 1,698 yards and 13 touchdowns he posted in 2015, his case for a marquee deal in the $100 million-plus range will get even stronger. Can/will the Steelers make that happen? We'll see.
Follow our Pittsburgh Steelers team page for the latest Steelers news!
Back to the Pittsburgh Steelers Newsfeed