The Philadelphia Eagles missed out on the playoffs for the second straight year, but they're expected to make another run to the postseason under new head coach Doug Pederson. They're looking to upgrade their roster through free agency to sure up their weakness in order reach that goal. Here are five free agents the Eagles could realistically land this offseason:
QB Chase Daniel Philadelphia is in the tough position of trying to negotiate a deal with Sam Bradford, who was decent in his first year with the Eagles but wants to be paid like a top-tier starter. Philly obviously doesn't want to give him that kind of money, and if they can't reach a deal with Bradford, Daniel is likely their next option. 
The 29-year-old has spent his entire career as a backup, but he did spend the past three seasons in Kansas City, where Pederson was the offensive coordinator. His familiarity with Pederson's playbook and offensive system certainly makes him a desirable candidate to be a placeholder QB until the Eagles can find their quarterback of the future.
OL Alex Boone
It's no secret that the Eagles really need to upgrade their offensive line, and Boone is perhaps the best lineman on the open market. He has made the Pro Bowl as an alternate in two of the past three seasons and is an excellent run blocker - something DeMarco Murray would greatly appreciate.
WR Mohamed Sanu
Cincinnati seems content to let Sanu walk in free agency after he slipped to No. 3 on their depth chart this season, but he's the perfect candidate to help improve Philadelphia's receiving core. His dimished play will likely result in a cheap, team-friendly contract, and he has the size (6'3", 210 lbs) to be the red zone threat the Eagles need.
WR Rueben Randle
Randle is the third guy on the Giants' depth chart behind Odell Beckham Jr. and Victor Cruz, and while they would like to re-sign him, they may not be willing to pay a lot of money for a No. 3 receiver. Philadelphia is a team that could give Randle the kind of contract he's looking for because of their need for a receiver.
DT Nick Fairley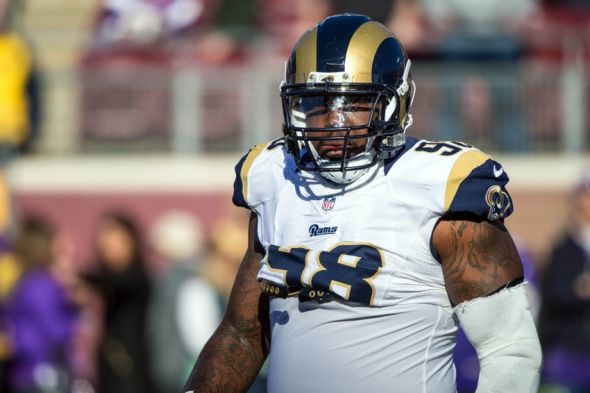 Fairly was drafted by current Eagles defensive coordinator Jim Schwartz in Detroit, and though he hasn't lived up to the expectations that come with being the No. 5 overall pick, Schwartz has been able to get more out of him than anyone else. A reunion in Philadelphia on a very cheap contract could be in the works.
Back to the Philadelphia Eagles Newsfeed
Related Topics: Nick Fairley, Rueben Randle, NFL News, Alex Boone, Mohamed Sanu, Chase Daniel, Eagles News