The Philadelphia Eagles missed out on the playoffs for the second straight season, causing them to fire Chip Kelly and bring in Doug Pederson to be their head coach. Philly underwent a major overhaul of their roster this offseason, but they still expect to make the playoffs. For that to happen, they need these three players to step up:
RB Ryan Mathews
Mathews is taking over as the starting running back after Philadelphia traded away DeMarco Murray, and he's more than ready to take over that role. He averaged over five yards per carry in his first year with the Eagles - a career high - and still managed to find the end zone six times. Pederson's offense is designed to put his running backs in space to make plays, which is right in Mathews' wheelhouse.
WR Jordan Matthews
Matthews had a successful second season in the NFL and made the switch from secondary to primary option, catching 85 passes for 997 yards and eight touchdowns. He demonstrated his excellent route running and strong hands last season, and there's only reasons to be optimistic about how he'll perform in his second year playing with QB Sam Bradford. Expect him to become one of the best receivers in the league this year.
DB Eric Rowe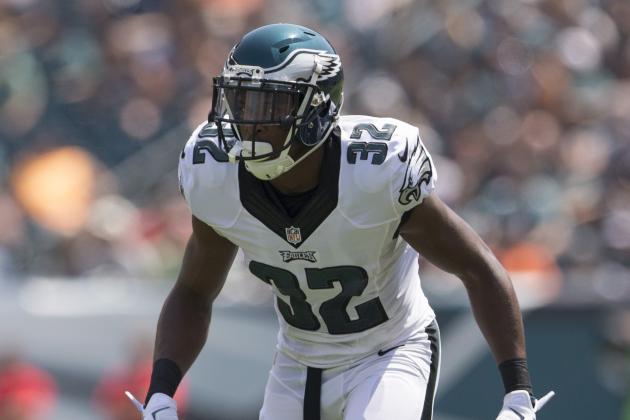 Rowe is a big, strong, versatile defensive back that can player either cornerback or safety, and that versatility will make him an intriguing asset for the Eagles this year. He came on strong at the end of his rookie season to finish with 31 tackles and an interception, and with Byron Maxwell's departure, he's in line to see even more playing time. Philadelphia needs him to play at a high level to provide a boost to the secondary.
Back to the Philadelphia Eagles Newsfeed
Related Topics: Eric Rowe, Jordan Matthews, Ryan Mathews, Eagles News, NFL News