Rookie mini-camps and OTAs are underway around the NFL, as the teams get their first look at their draft picks in an NFL uniform. The Philadelphia Eagles missed the playoffs last season, and they'll be counting on a few rookies to play notable roles in their rebuilding process. But what kind of impact will the Eagles' 2016 draft class have?
The short-term impact is based on what the rookies will do early in their careers. For the early round picks, that refers to their first year or two at most. For some of the later picks, that might mean the entirety of their first contract. The long-term impact is what the Eagles are hoping these players become, if they are actually able to make a long-term impact. Remember, plenty of draft picks simply don't last long in the NFL.
With all that out of the way, here's the impact each Eagles' draft pick could have. 
QB Carson Wentz - Round 1, Pick No. 2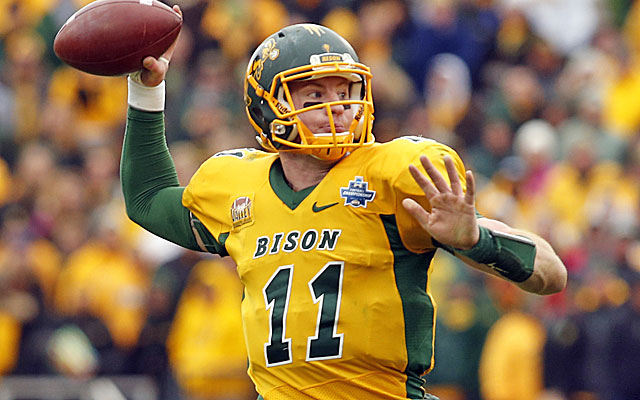 Short-Term Impact: Third-String
Wentz isn't going to start this year for the Eagles, unless something goes really, really bad. The Eagles have Sam Bradford and Chase Daniel as the top two options. Wentz will learn for at least a year, maybe two. 
Long-Term Impact: Franchise QB
The Eagles traded up for Wentz for a reason. They are convinced he's the future at QB. Wentz has all the pieces and the only real knock on him is that he played at North Dakota State. He had better be the answer, or the Eagles have sacrificed their future for nothing. 
OL Isaac Seumalo - Round 3, Pick No. 79
Short-Term Impact: Fight For Starting Job
Seumalo will get a chance to win a starting guard position for the Eagles. Brandon Brooks has one starting job locked down, while Seumalo and Allen Barbre will fight for the other. Seumalo's chances depends on how quickly he adapts to the NFL.
Long-Term Impact: Starter
A versatile player, Seumalo could help at center if needed. However, he's likely a guard in the NFL. At some point, he'll be a starter for the Eagles. He could win that job as soon as this year and likely won't wait very long. 
RB Wendell Smallwood - Round 5, Pick No. 153
Short-Term Impact: Backup
The Eagles already have Ryan Mathews and Darren Sproles on the roster, plus Kenjon Barner. Given the injury issues of Mathews' the Eagles could easily carry four backs. If not, Smallwood should still make the roster given that Barner is a Chip Kelly player. 
Long-Term Impact: Third Down Back
Smallwood seems like the eventual replacement for Sproles. Smallwood isn't as undersized as Sproles, but he's not big enough to be an every down back. Rather, he looks like a third down or change of pace back of the future. 
OT Halapoulivaati Vaitai - Round 5, Pick No. 164
Short-Term Impact: Backup
Vaitai certainly won't certain in the near future for the Eagles, and he'll have to battle to make the Eagles' roster. He'll need to beat out either Andrew Gardner or Dennis Kelly for a spot. That won't be easy, but the new Eagles regime is clearly trying to distance themselves from the Chip Kelly Era.
Long-Term Impact: Swing Tackle
The Eagles likely hope Vaitai can become a starting RT when Lane Johnson moves to LT, but that might be asking too much. He might be better off as a backup swing tackle. 
CB Blake Countess - Round 6, Pick No. 196
Short-Term Impact: Backup
The Eagles added several corners this offseason, meaning Countess likely won't play a major role early. The undersized Countess will likely start with special teams duties. 
Long-Term Impact: Nickel Corner
Because he's only 5-foot-9, Countess' ceiling is limited to being a nickel corner. That's something the Eagles need long-term, especially with Brandon Boykin gone. 
DB Jalen Mills - Round 7, Pick No. 233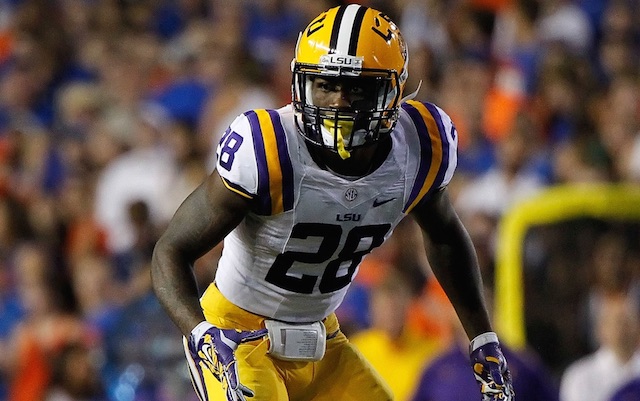 Short-Term Impact: Backup
If Mills makes the roster (a big if), he'll contribute on special teams and as a backup. The talent is there with Mills, who fell because of injuries and some off-the-field issues. But he's a versatile back, playing corner, safety and nickel. 
Long-Term Impact: Key Rotation Player
Mills could become a jack-of-all-trades for the Eagles, lining up at multiple defensive back positions. While he might never become a "starter" at any one spot, that type of versatility is a positive. 
DE Alex McCalister - Round 7, Pick No. 240
Short-Term Impact: Practice Squad
McCalister is light for a DE, weighing just 239 pounds. But he has potential, despite needing plenty of work. It seems unlikely he'll make the roster, but the Eagles could keep him on the practice squad as they try to develop him. 
Long-Term Impact: Rotation Player
McCalister might never be big enough to make it as a three-down lineman. But the pass rushing potential is there. If he develops, he could become a third-down DE whose sole job is to get to the QB. 
ILB Joe Walker - Round 7, Pick No. 251
Short-Term Impact: Practice Squad
The Eagles are a bit thin at middle linebacker, which is why Walker actually has a decent shot at making the roster. Of course, he'll need to contribute on special teams. However, it's more likely he ends up on the practice squad. 
Long-Term Impact: Backup
Walker doesn't look like a future NFL starter. But if he can prove himself as a special teamer, he could carve out a role in the NFL. 
Back to the Philadelphia Eagles Newsfeed
Related Topics: Alex McCalister, Isaac Seumalo, Halapoulivaati Vaitai, Carson Wentz, Eagles News, Blake Countess, Wendell Smallwood, Jalen Mills, Joe Walker, Eagles NFL Draft News