UPDATED 1/12/16 @ 1:20 p.m. EST
The Philadelphia Eagles have fired Chip Kelly. It was a surprising move, but the team announced the decision after their Week 16 loss to the Washington Redskins. 
Kelly took over as the Eagles' personnel decision-maker this offseason and the results were not great.He traded for Sam Bradford, although Nick Foles has been bad for the St. Louis Rams. DeMarco Murray hasn't lived up to the high price the Eagles paid. Kelly ran several talented offensive players out of town and the losses of Evan Mathis and LeSean McCoy (among others) have hurt. The team regressed this season and it let to Kelly's dismissal. 
With Kelly fired, here are the top 10 candidates to replace Kelly as head coach of the Eagles. 
10. Duce Staley, Eagles RBs coach
Staley has already interviewed for the job, but it'd be surprising if he was named head coach. The former Eagle RB has limited coaching experience and hasn't been a coordinator at any level.
9. Hue Jackson, Bengals offensive coordinator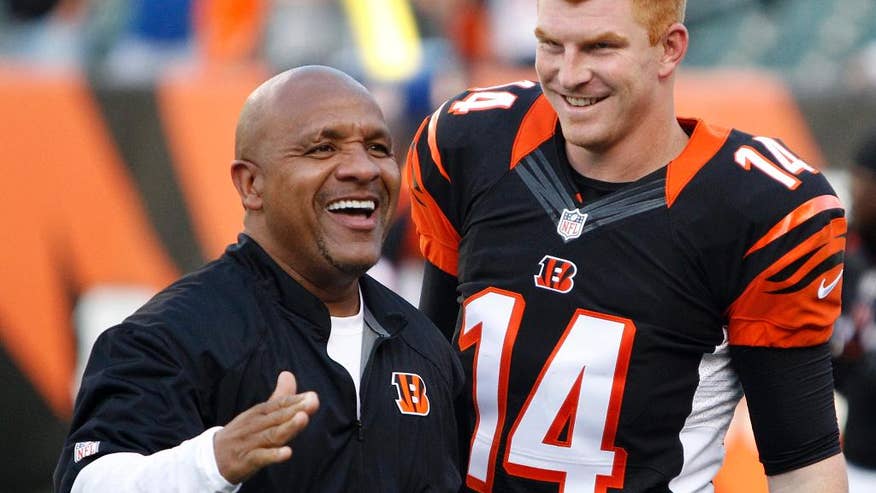 Jackson guided the Oakland Raiders to a .500 record in 2011, which was impressive given Oakland's lack of talent. It's only a matter of time before he gets another shot at a full head coaching role. Cincinnati's offense has been consistently productive despite a number of injuries and Andy Dalton's occasional struggles, and it's been among the best in the NFL this season. Jackson will get numerous head coaching interviews this season, but the Eagles might not interview him. 
8. Mike Shanahan, former Broncos/Redskins head coach
Shanahan is interested in returning to coaching, and is only a few years removed from leading the Washington Redskins to the playoffs, but he'll likely want to have some front office input as well. The Eagles gave Kelly that, so maybe they'll do the same for Shanahan. He reportedly reached out to the team already. 
7. Josh McDaniels, Patriots offensive coordinator
McDaniels has rebuilt his reputation while leading the Patriots' offense for the past four seasons after a less-than-successful head coaching debut in Denver. He has a strong desire to be an NFL head coach again. Perhaps he can bring some of the "Brady Effect" over to fix the Eagles. McDaniels shouldn't have the final say in personnel decisions, especially in the draft. That's what ruined his tenure with Denver. The Eagles would be wise to pair him with a GM. 
6. Sean McDermott, Panthers defensive coordinator
McDermott has done a wonderful job in Carolina and it's only a matter of time before he gets a head coaching job. He's going to be a very popular candidate this season and could have his choice of several jobs.  
5. Tom Coughlin, former Giants head coach
The former Giants head coach has an interview set up with the Eagles next week. There might not be much to this, as Coughlin is already 69 years old. At the very least, Coughlin is an intriguing option and the Eagles are wise to do their due diligence. 
4. Ben McAdoo, Giants offensive coordinator
McAdoo likely won't be a candidate for many head coaching jobs this year, but he will get an interview for the Eagles. The Giants are high on McAdoo, despite a lack of head coaching experience and the Eagles might be as well. McAdoo has a bright future. 
3. Teryl Austin, Lions defensive coordinator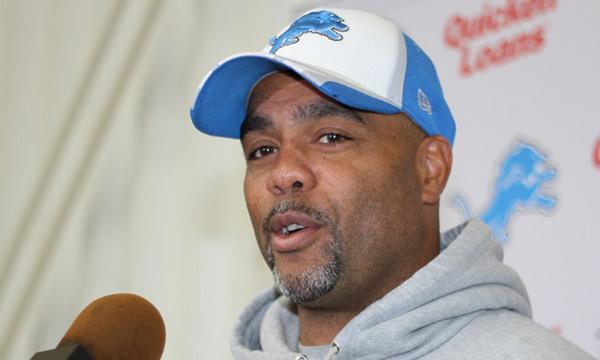 Austin has had a relatively short NFL coaching career to this point, but he's been extremely successful. Kelly was an offensive coach and teams often go in the opposite direction when hiring a new coach. Austin will be a head coach at some point and the Eagles have interviewed him. 
2. Doug Marrone, Jaguars OL/assistant head coach
Marrone had a relatively impressive 15-17 record as head coach of the Bills over the last two seasons given the team's major QB issues, but opted out of his contract after numerous disagreements with the front office. Many teams were impressed with his work in Buffalo and he was expected to get another job elsewhere, but found himself on the job market a little too late to land the kind of job he wanted. He'll be a target for several teams this offseason and the Eagles have already interview him. 
1. Doug Pederson, Chiefs offensive coordinator
There are two conflicting reports on Pederson and the Eagles. Adam Schefter says he's a leading candidate, but another report says that is false. Pederson coached in Philadelphia under Andy Reid, so there is so familiarity. Conflicting reports are going to be fairly common at this time of the year, so don't expect this to be the last one. If Duce Staley landed an interview, it's not a stretch to expect the same for Pederson. 
Back to the Philadelphia Eagles Newsfeed
Related Topics: Eagles News, Chip Kelly, Eagles Rumors