Each year, several veterans end up cut by their teams before the start of the regular season. That will likely be the case this year for Philadelphia Eagles. The Eagles can win now, but with a young squad, they could still release a few notable players who survived the pre-free agency cuts. 
There are a few veterans who might end up not being on the Eagles' roster at the start of the season. The Eagles will likely try to trade these players before cutting them, but more often than not, the players are simply cut. This list only focuses on some of the more notable players, which means we're ignoring the undrafted free agents or other players (like LS Jon Dorenbos) who don't quite move the needle enough. With that in mind, here are three players the Eagles could cut before the season. 
DT Beau Allen
Allen has carved out a niche in Philly as a backup defensive lineman, but there might not be space for him. Fletcher Cox and Timmy Jernigan aren't going anywhere and Allen complicated things by suffering a pectoral injury that needs surgery. Then the Eagles added Elijah Qualls, a steal of a selection in round six. Allen has somehow gone from contract extension talks, to being the backup behind Jernigan to being on the roster bubble and in a battle with Qualls. I think the makes the roster, but Allen isn't locked in like he once was. 
WR Dorial Green-Beckham
Green-Beckham's future before the draft was in question. Now, there's a very good chance he doesn't make the roster. The Eagles, thanks to their offseason moves, might not have the roster space to keep the always-underwhelming DGB. Alshon Jeffery is a lock, same with Jordan Matthews (assuming he's not traded). Torrey Smith is the deep threat, assuming he doesn't play worse than everyone else in camp. Nelson Agholor's contract means he's staying for at least another year (it costs the Eagles more to cut him). With draft picks Shelton Gibson and Mack Hollins on the roster, where's room for DGB? Barring injuries, he'll be elsewhere in 2017. 
LB Mychal Kendricks The Eagles tried like hell to find a trade partner for Kendricks before and during the NFL Draft, but weren't able to. Kendricks didn't play a ton last year (not even a third of the team's snaps) and he's set to count $6.6 million against the cap. That's too much to pay for a part-time player. He's still a solid player, but the Eagles have been unable to find that trade partner. If they can't, they might elect to just cut Kendricks. The other problem is that cutting him can only save $650K this year (a lot more money can be saved next year or by trading him). So the guess here is the Eagles keep Kendricks unless they get that trade offer. 
RB Ryan Mathews
Mathews is pretty much a sure-fire goner. Once he passes a physical, the Eagles will release Mathews and save about $4 million in cap space. The signing of LeGarrette Blount pretty much guaranteed the Eagles will cut Mathews. He'll get another shot with an NFL team, but his health will continue to hold him back.
DE Marcus Smith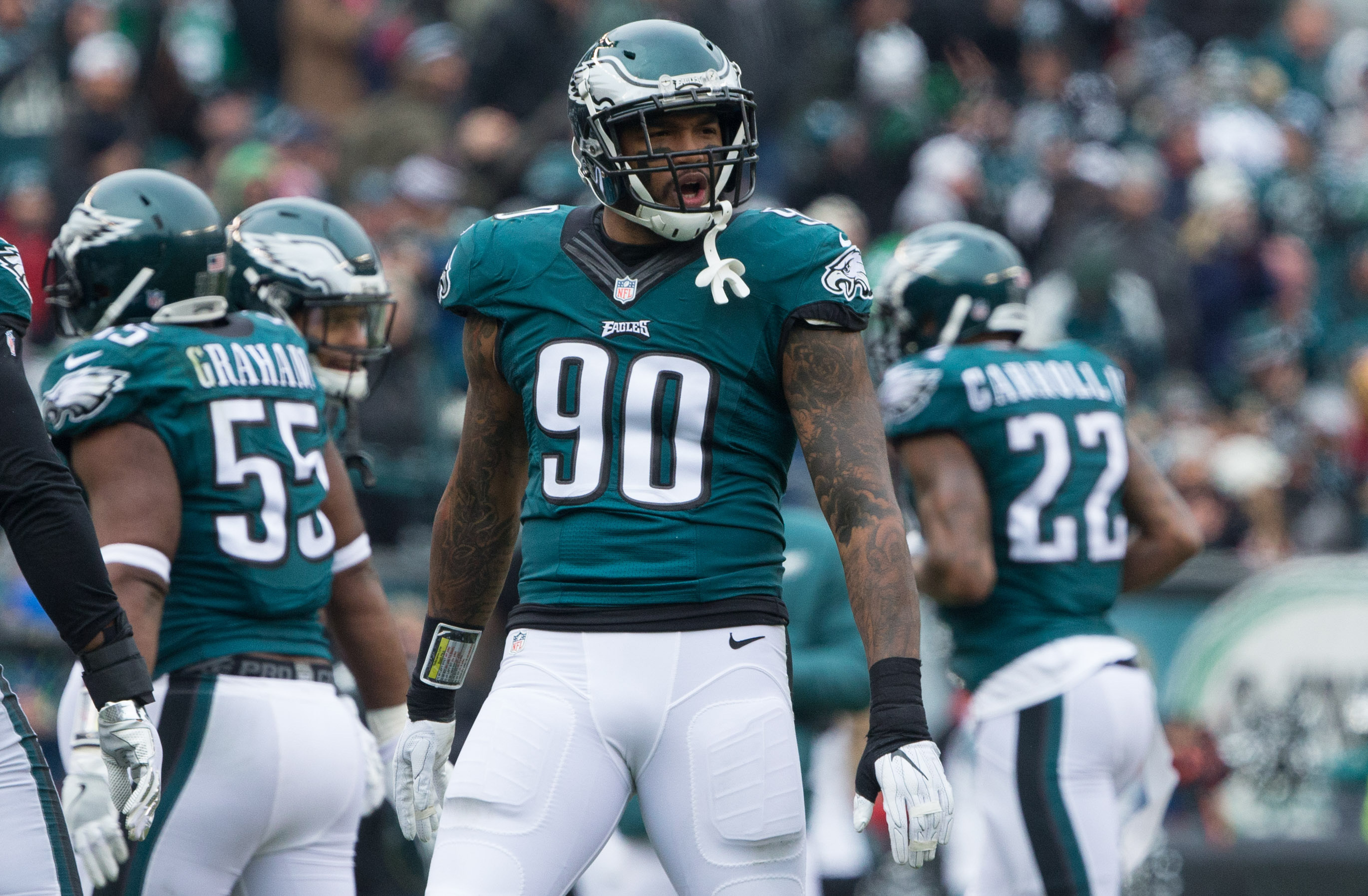 Off all the Chip Kelly picks, Smith has perhaps turned out to be the worst (Nelson Agholor is fighting hard for that distinction). He has just four career sacks, with 2.5 coming last year. He's yet to start a game and now might be off the roster entirely. The Eagles already had Vinny Curry and Brandon Graham on the roster and then added Chris Long and Derek Barnett. Smith has to beat Steven Means for the fifth spot. Given that cutting Smith saves $1.48 million, he faces a tough road to avoid that getting that call from the front office or coach. 
Check out our Philadelphia Eagles team page for all the latest Eagles Rumors or download the Chat Sports App!
Back to the Philadelphia Eagles Newsfeed
Related Topics: Marcus Smith, Ryan Mathews, Mychal Kendricks, Eagles Rumors, Eagles News, Eagles Roster Cuts, Beau Allen, Dorial Green-Beckham