The Philadelphia Eagles are already looking towards the 2016 NFL Draft, assembling a list of top prospects for their #13 overall selection. We're here to take a look at who could be at the top of their wishlist with our list of 3 Players The Eagles Should Target In The 1st Round Of The 2016 NFL Draft.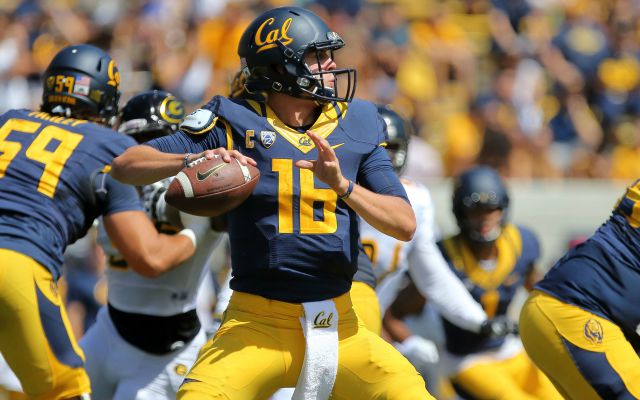 The Eagles are in desperate need of a true franchise quarterback and Goff could very well be the guy. He doesn't have the biggest arm, nor is he a prototypical dual-threat quarterback. However, he's a clutch performer who makes quick reads and is intelligent enough to make the right throw to the right receiver like clockwork. Mark Sanchez is penciled in as the starter right now, but Goff can change all of that.
The Eagles have other needs, but Hargreaves could be a case of best player trumping all if he's available at #13. Hargreaves is a true #1 cornerbacks who is fantastic both as a press option and normal cover corner. He's going to top a depth chart somewhere in the league, so why not Philadelphia?
QB Carson Wentz -- North Dakota State Bison
Wentz isn't an FCS secret anymore -- Daniel Jeremiah has the 6-foot-5, 235-pound signal caller going #4 to the Dallas Cowboys in his latest mock draft. However, he's still an unknown commodity to some scouts and could easily fall to #13. If so, his size and fantastic mobility makes him an intriguing boom/bust candidate when it comes to finding a franchise QB.
Back to the Philadelphia Eagles Newsfeed
Related Topics: Carson Wentz, Jared Goff, Vernon Hargreaves