The Philadelphia 76ers had the worst record in the NBA this season, setting themselves up with the best odds to win the draft lottery. Even if they're denied the No.1 pick again, they will still be able to get someone who should be a starter right away. Here are the three players they should target in the first round of the draft:
Kris Dunn, Jr., PG, Providence Friars
6'4", 220 lbs - 16.0 ppg, 6.3 apg, 5.4 rpg, 2.5 spg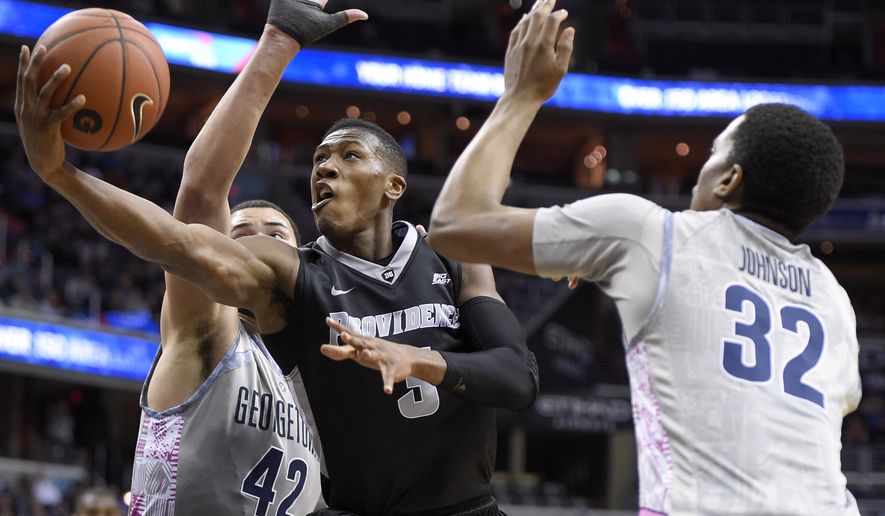 Honestly, Dunn might be the best option for Philadelphia given their HUGE need for a point guard. Dunn is easily the best PG prospect in this draft and can do everything on the court. Equally good at setting his teammates up as he is at creating shots for himself, Dunn might also be the best perimeter defender in the draft. Outside of Ben Simmons, he is the most NBA-ready prospect and should have an immediate impact in the league from day one.
Brandon Ingram, SF, Duke Blue Devils
6'9", 190 lbs - 16.9 ppg, 6.9 rpg, 1.9 apg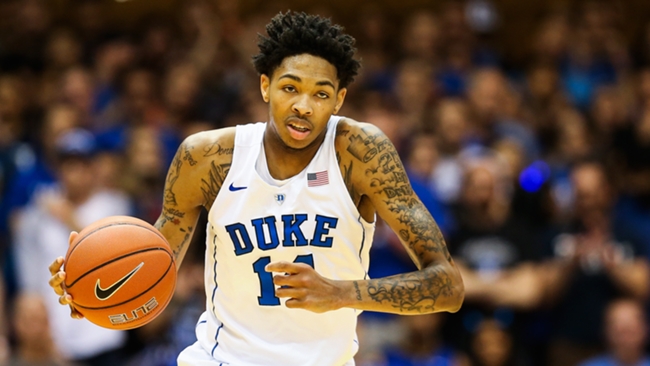 Ingram has been inconsistent this year for the Blue Devils, but seems to have found his stride of late. A long, lanky win, Ingram's elite athleticism, coupled with a good jumper, allow him to have a lot of success offensively. He does need to add strength and become more aggressive, but he's oozing with potential. His ability to play shooting guard or small forward would also make him very valuable for Philly.
Ben Simmons, Fr., PF/PG, LSU Tigers
6'10", 240 lbs - 19.2 ppg, 11.8 rpg, 4.8 apg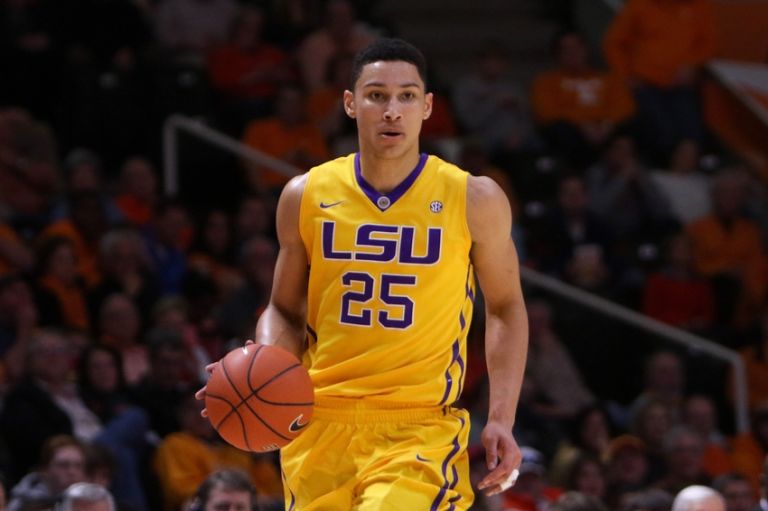 Here's the dilemma facing the 76ers. They're already loaded in the frontcourt, but does that cause you to pass on a player widely viewed as a franchise-changer? Simmons is easily the best prospect in this draft and has drawn comparisons to LeBron James. Those are a little bit far-fetched, but there's no denying he is a franchise centerpiece. His ball-handing and passing ability are matched by only a few big men at the NBA level, while he's proven to be a capable defensive player both on the perimeter and in the post. His jumper does need work, but he has excellent touch on his floater and is the best finisher around the rim in this class.
Back to the Philadelphia 76ers Newsfeed
Related Topics: Ben Simmons, Sixers News, 76ers Draft news, 76ers News, Kris Dunn, NBA Draft News, Brandon Ingram, NBA Draft, NBA News