The Penn State Nittany Lions have their fair share of impact talents to work with on their road to College Football Playoff glory in 2015, and these next guys are the biggest assets of all. Here's our list of the 6 Best Penn State Football Players For 2015:
6) LB Ben Kline, Sr. The 6-2, 238-pounder has had injury problems throughout his career and is coming off of a torn Achilles tendon, but he is a tackling machine when he can stay healthy.
5) S Jordan Lucas, Sr. The 6-0, 199-pounder is still making the transition to safety form corner, where he recorded 58 tackles and nine pass breakups last year. He's extremely quick and loves to mix it up, and playing safety should allow Penn State to utilize his tackling ability more, while still letting him have a big impact in the passing game.
4) TE Kyle Carter, Sr.
Carter has been Penn State's big target over the middle of the field at 6-3 and 240 pounds, but he's more like a big wide receiver than a true blasting tight end. He has the skills to become a go-to target, but he only recorded 16 catches for 153 yards and one touchdown last season. Now that he's the unquestioned top tight end with Jesse James graduating, his production should skyrocket.
3) WR DaeSean Hamilton, So.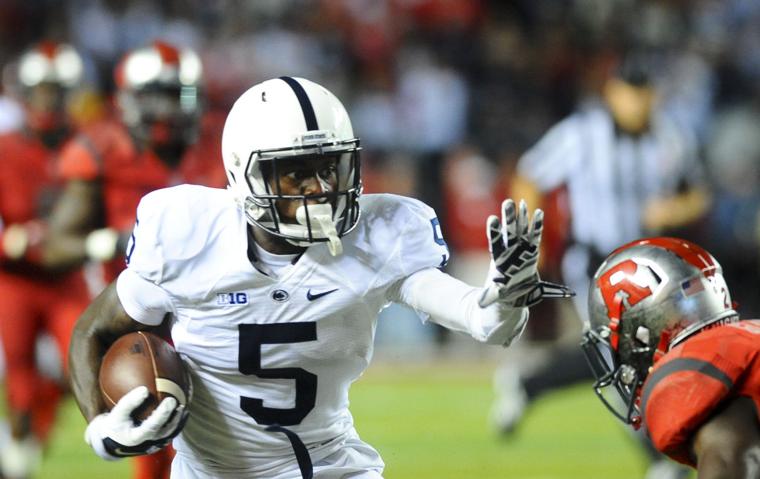 At 6-1 and 211 pounds, Hamilton is a big, reliable receiver who posted 82 catches, 899 yards, and two touchdowns last season. He's not a burner, but Hamilton knows how to get open and come up with the ball.
2) DT Anthony Zettel, Sr.
Zettel was dominant in 2014 after moving from defensive end to defensive tackle, recording 42 tackles, eight sacks, 17 tackles for loss, and three interceptions last season. He has now bulked up to 278 pounds, allowing him to make plays stopping the run while still being effective rushing the passer.
1) QB Christian Hackenberg, Jr.
NFL scouts have been raving about Hackenberg's physical skill set since his freshman year at Penn State, and see him as the next great franchise quarterback. He did not have a great season in 2014, but that's because he rarely had time to throw the ball. Penn State should have an improved offensive line, and another year with the receiving core should help Hackenberg have a breakout season in 2015.
Follow our Penn State Nittany Lions team page for all the latest PSU news and rumors!
Back to the Penn State Nittany Lions Newsfeed
Related Topics: Penn State Football, Penn State Nittany Lions