The Pac-12 is home to some of the best coaches in college football, but not every coach is among the elite. We're here to separate the best from the worst by power ranking all of the coaches in the conference. This ranking is based on both their current resume and what they could do in the coming years. Basically, there is a bit of projection involved, which is why the newest coaches aren't necessarily at the bottom. With that in mind, here is every Pac-12 coach, ranked. 
12) Justin Wilcox, Cal Golden Bears
Wilcox is in the bottom spot simply because this is his first ever stint as a head coach. He took over the Cal job after the Golden Bears fired Sonny Dykes following as year as the defensive coordinator at Wisconsin. Wilcox has also been the DC of Boise State, Tennessee, Washington and USC before getting the Cal gig.
11) Gary Andersen, Oregon State Beavers
After going 19-7 in two years at Wisconsin, Anderson as led Oregon State to a measly 6-18 mark in his first two years with the Beavers. Now, Oregon State wasn't exactly a powerhouse when he got there, but that's a dismal record to say the least. He needs to show improvement in year three if he's going to stick around.
10) Rich Rodriguez, Arizona Wildcats
Rich-Rod's successful stint at West Virginia feels like forever ago. He has now been with Arizona for five years, and after building up the program, winning the Pac-12 South title and playing the Fiesta Bowl in 2014, the Wildcats went just 3-9 last year. Getting this program back on a positive trajectory is a must.
9) Willie Taggart, Oregon Ducks
Taggart is one of the hottest young coaches in the country, turning around a USF program that went 2-10 in his first year to 10-2 this past year, his fourth, before he left to take the Oregon job. He's only this low on this list because he hasn't proven himself in a Power 5 job yet.
8) Todd Graham, Arizona State Sun Devils
Graham is entering his sixth year as Arizona State's head coach, but after back-to-back 10-win seasons in 2013 and 2014, the Sun Devils have gone 11-14 over the last two years. He has had proven success in the not so distant past, but needs to get this ASU program turned around soon.
7) Jim Mora, UCLA Bruins
Let's get something straight first - Mora has done an exellent job recruiting and making UCLA relevant on the national stage, something that most of his predecessors lacked. Like Graham, Mora led the Bruins to back-to-back 10-win seasons in 2013 and 2014, only to go 8-5 in 2015 and 4-8 in 2016. UCLA has fallen well short of expectations each of the last two years (they were supposed to compete for conference titles), and Mora has to get a majority of the blame for that, too.
6) Mike Leach, Washington State Cougars
Leach doesn't get enough credit for the work he has done in Pullman. He has turned a terrible program around and posted records of 9-4 and 8-5 in the past two seasons, putting the Cougars in contention for the Pac-12 North title each season.
5) Kyle Whittingham, Utah Utes
Whittingham has turned Utah into a perennial power, winning at least nine games every season during that stretch - all of which have ended in bowl wins. He's 104–50 in his 13 years at Utah, including a 13-0 record and Sugar Bowl win in 2008. He needs to take that next step with the Utes in the Pac-12, but they're a very good program year in and year out.
4) Mike MacIntryre, Colorado Buffaloes
The reigning National Coach of the Year did an outstanding job with the Buffs last year, leading them to a 10-4 record and winning the Pac-12 South title. It capped an excellent rebuilding job he has done - now he just has to sustain it.
3) Clay Helton, USC Trojans
There is a clear line between the top three coaches on this list and everyone else. Helton firmly squashed all the rumors surrounding the USC program early in the season by finishing the year 10-3 and winning the Rose Bowl. He has turned that momentum into an excellent recruiting class. The has the Trojans clearly trending up.
2) Chris Petersen, Washington Huskies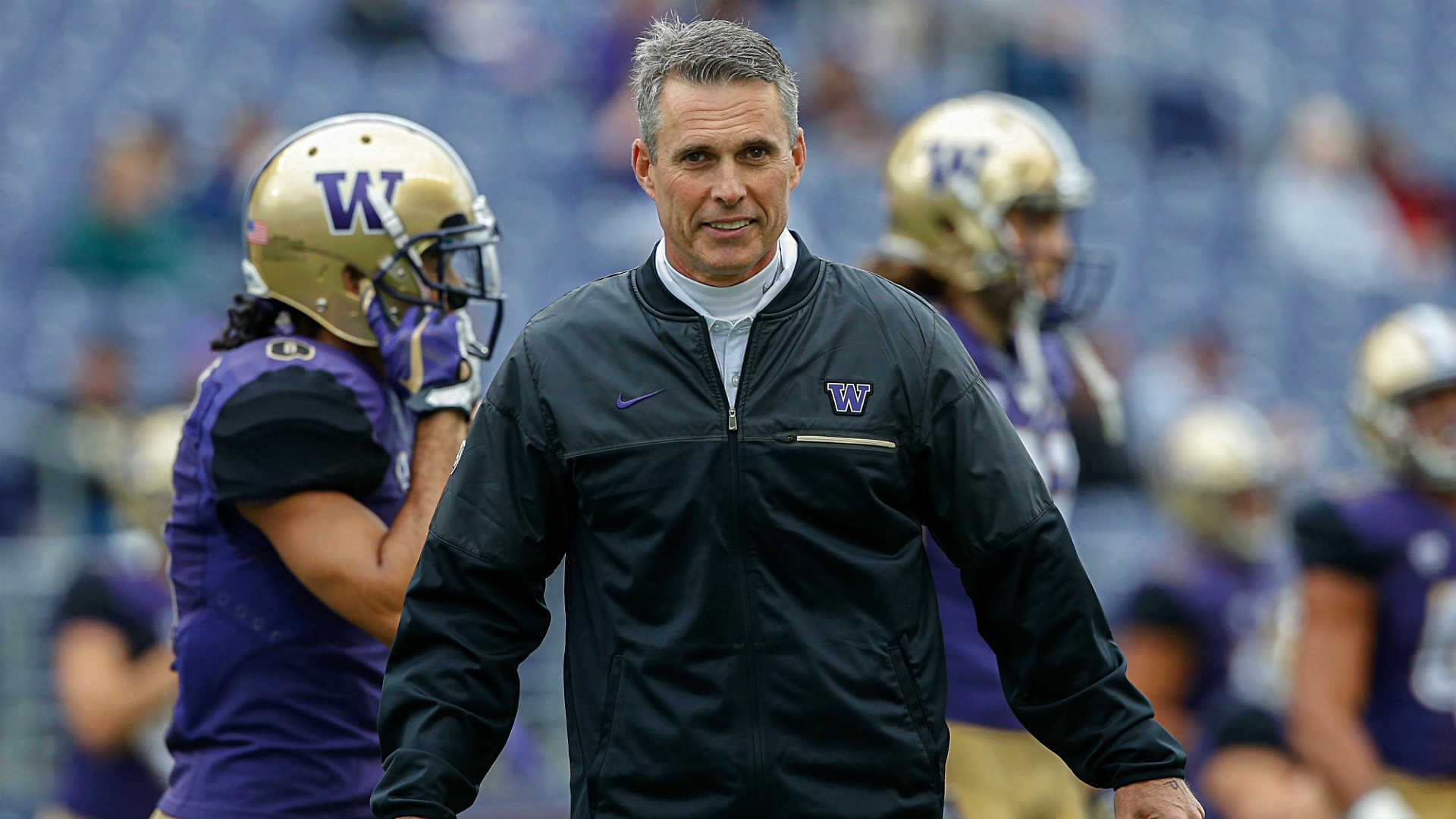 You could easily put Petersen at the top of this list, and he's right there with David Shaw, but he gets the two spot for now. He took over the Washington job three years ago and quickly turned them into a national power, culminating in a 12-2 record last year with a Pac-12 title and College Football Playoff berth. Petersen is absolutely one of the best coaches in the country.
1) David Shaw, Stanford Cardinal
Still, even after a down year, Shaw stays at the top of the list. He's 64–17 in his six years with the Cardinal, and even though he hasn't won a national championship or made the CFP, has won at least 10 games in five of his six years - including at least 11 in four of them. No one else in the conference can match the sustained success he has had and is still having.
Back to the Pac-12 Newsfeed
Related Topics: Willie Taggart, Utah Utes Football, Stanford Cardinal Football, Kyle Whittingham, UCLA Bruins Football, Rich Rodriguez, Cal Golden Bears Football, Gary Andersen, Oregon State Beavers Football, Colorado Buffaloes Football, Clay Helton, Arizona State Sun Devils Football, Arizona Wildcats Football, Washington Huskies Football, Mike MacIntyre, Pac-12 Football, Oregon Ducks Football, Mike Leach, Jim Mora, Todd Graham, Washington State Cougars Football, NCAA Football, David Shaw, USC Trojans Football, Chris Petersen, Justin Wilcox