The 2016 NFL Draft is almost here. The Pac-12 had nine first rounders in the draft last season, but they won't be matching that figure this season. The Pac-12 might not even get half as many this year, but it's a talented group. With that in mind, here are the four Pac-12 players likely to be drafted in the first round this year. 
Honorable Mention: Su'a Cravens, LB/S, USC
There is a chance Cravens goes in Round One, and some mock draft have him going that high. However, he's too much of a 'tweener. He's too slow to play safety and not big enough to play LB. His best position might end up being a Mark Barron-type LB, but it seems unlikely that a team will pull the trigger on Cravens in Round 1. However, strange things happen on Draft Day. 
4. Kenny Clark, DT, UCLA
Because of deep defensive tackle class that includes as many as eight possible first round picks, Clark might slip to Round 2. But it wouldn't be a surprise to see Clark go in Round 1 and he won't last long on Day Two. Clark won't be a great pass rusher, but he can be a run-stuffer right away. He can play multiple spots along the defensive line. 
3. Jared Goff, QB, Cal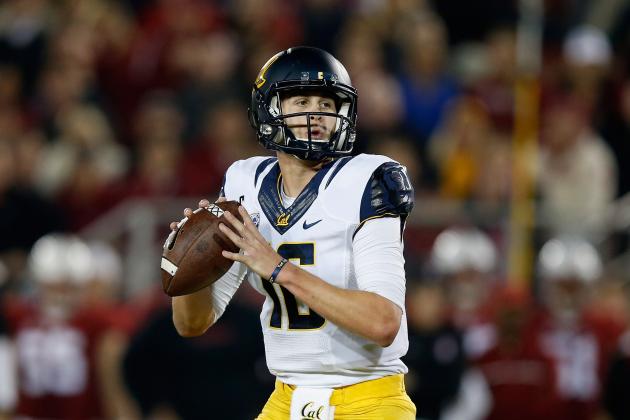 Thanks to Carson Wentz, Goff is now likely to be the second QB taken this year. He's a sure-fire first round pick and should go in the Top 10. Goff doesn't have an rocket arm, but can make all the throws and reminds many of Matt Ryan. He has the potential to be a true franchise QB.  
2. DeForest Buckner, DE, Oregon 
In a good defensive line class, Buckner is one of best. He can play as a DE, and 3-4 DE is likely his best position. He checks in a 6-foot-7, 291-pounds and could be a strong DE for many years. In a 4-3 scheme, he might be best at DT, but could play DE as well. 
1. Myles Jack, LB, UCLA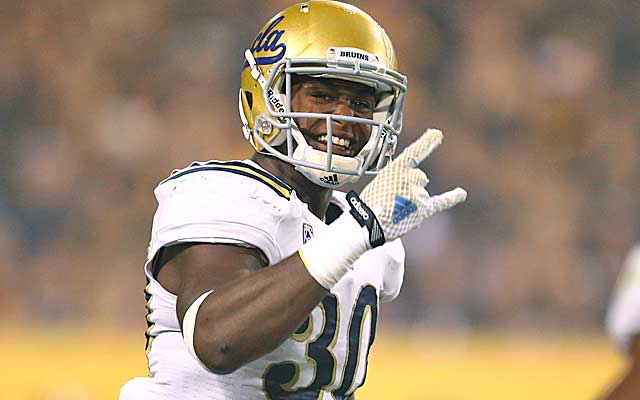 Jack is coming off a knee injury, but that hasn't hurt his draft stock. He'll be ready for the start of the season and will be able to make an immediate impact. A freak athlete, Jack played OLB, ILB, RB, Safety and even covered WRs in the slot at times for UCLA. He'll be making plays all over the field in the NFL. 
Back to the Pac-12 Newsfeed
Related Topics: Kenny Clark, DeForest Buckner, Jared Goff, Su'a Cravens, Myles Jack, NFL Draft, 2016 NFL Draft