In a stunning move Thursday, Scott Skiles announced that he was stepping down as Orlando Magic head coach. Skiles was in charge for just one season, and the Magic showed promise under his leadership. But now, the Magic must find a new head coach. Orlando is an up-and-coming team, and this job has potential. 
A few of the notable head coaching candidates have already landed jobs. There are still several quality options on the market, but who will the Magic hire as their next head coach? While it's still very early in the Magic's search, we've compiled 6 potential head coaching options for the Magic below. 
6. Patrick Ewing, Charlotte Hornets assistant coach
After retiring from the league in 2002, Ewing has spent the past 14 seasons as an assistant with the Wizards, Rockets, Magic and Hornets, where he has been the associate head coach since 2013. He will probably end up as a head coach sooner rather than later, and he badly wants a head coaching job. He was in Orlando from 2007-12, and that could help his chances. However, there's risk in hiring a first year head coach, especially for a team that is itching to make the jump to the playoffs. 
5. Adrian Griffin, Magic assistant coach
If the Magic want to keep some continuity, they could turn to Griffin. The former NBA player is an up-and-comer, and joined the Magic's staff this year after coaching in Chicago since 2010. However, there's risk in hiring Griffin as a first-time head coach. Still, Griffin could be a dark horse for the job. 
4. Brian Shaw, former Denver Nuggets head coach
Shaw nearly ended up with the Magic job before it went to Jacque Vaughn. A well-regarded assistant, Shaw knows how to coach a defense. While he lasted just two years in Denver, that might have been a product of the talent more so than his coaching. Perhaps the Magic will give Shaw the job this time around. 
3. Mark Jackson, former Golden State Warriors head coach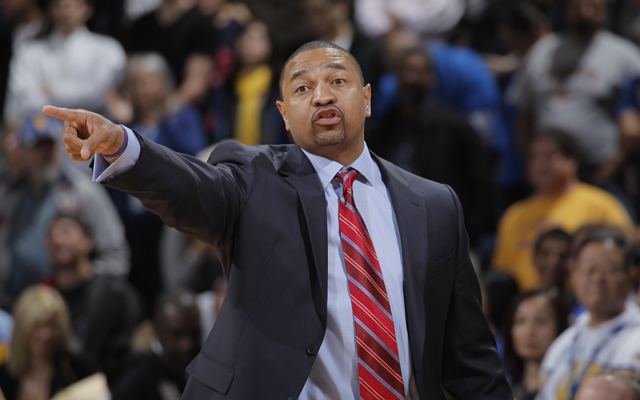 Jackson's only three seasons of coaching experience came with the Warriors. He guided them from a 23-43 record in his first year to a 51-31 record in his third year. Though he was fired after that year (2014) and Golden State won the title in 2015, he deserves some credit for building a foundation that led to the Warriors' success. However, there are major questions about his ability to get along with members of the front office, which led to his ousting in Golden State. 
2. David Blatt, former Cleveland Cavaliers head coach
Blatt fell victim to the mid-season firing bug, being let go by the Cavs right before the All-Star break - though that had more to do with his inability to get LeBron James to like him than his ability to coach. A coaching legend in Europe, Blatt had a 83-40 record in his year and half with the Cavs, including a berth in the Finals in his lone full season of NBA coaching experience. The Cavs originally hired Blatt to coach a young squad, and that's exactly what the Magic have at the moment. 
1. Frank Vogel, former Indiana Pacers head coach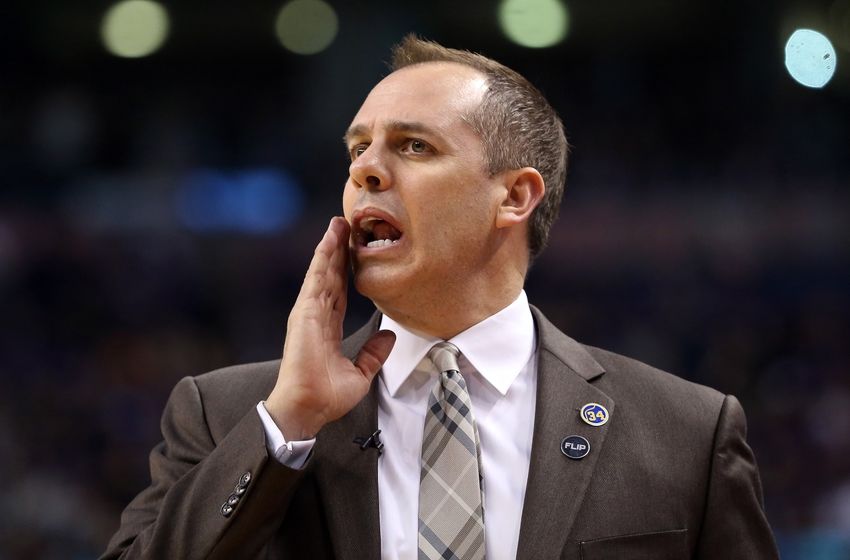 The Pacers fired Vogel after falling in the first round of the playoffs, making him one of the best names available on the market. He wasn't able to lead the Pacers to the Finals, but he did help develop a young roster into a title contender that was able to compete in the East. Vogel might end up in Memphis, but don't count out the Magic. They have a young, talented roster that could appeal to Vogel. 
Back to the Orlando Magic Newsfeed
Related Topics: Patrick Ewing, Magic Rumors, Magic News, Scott Skiles, Adrian Griffin, David Blatt, Frank Vogel, NBA Rumors, Mark Jackson, Brian Shaw