Most of the top players in the NBA decided to skip the Rio Olympics, but Team USA is still filled with plenty of league's best stars. Still there's no doubt that this team has their sights set on gold - and everything else will be a disappointment. Here's how the members to the team stack up against each other:
12) Harrison Barnes, Dallas Mavericks
Barnes is the only player on this team without an All-Star appearance, but he will play the same role he played with the Warriors - hit open three's, play defense and defer to superstars.
11) DeAndre Jordan, Los Angeles Clippers
Jordan's offense is lacking, yet he provides Team USA with a dominant defensive presence. He is one of the best rim protectors in the NBA, along with being an elite rebounder.
10) DeMar DeRozan, Toronto Raptors
DeRozan is extremely talented and is capable of taking over a game at any time. The shorter three-point like will help his lackluster three-point shooting ability, and should provide this team with a dynamic scorer off the bench.
9) Kyle Lowry, Toronto Raptors
DeRozan's teammate is probably better suited for international play. His combination of strength, quickness and decision making allow him to control the pace and dictate the tempo of the game. Lowry is also an excellent playmaker, which will be his main calling card on this team.
8) Carmelo Anthony, New York Knicks
Anthony is a proven vet on Team USA, and we know what his role will be. He will be the explosive sixth man who's only job will be to score - something he can do in a multitude of ways and in bunches.
7) DeMarcus Cousins, Sacramento Kings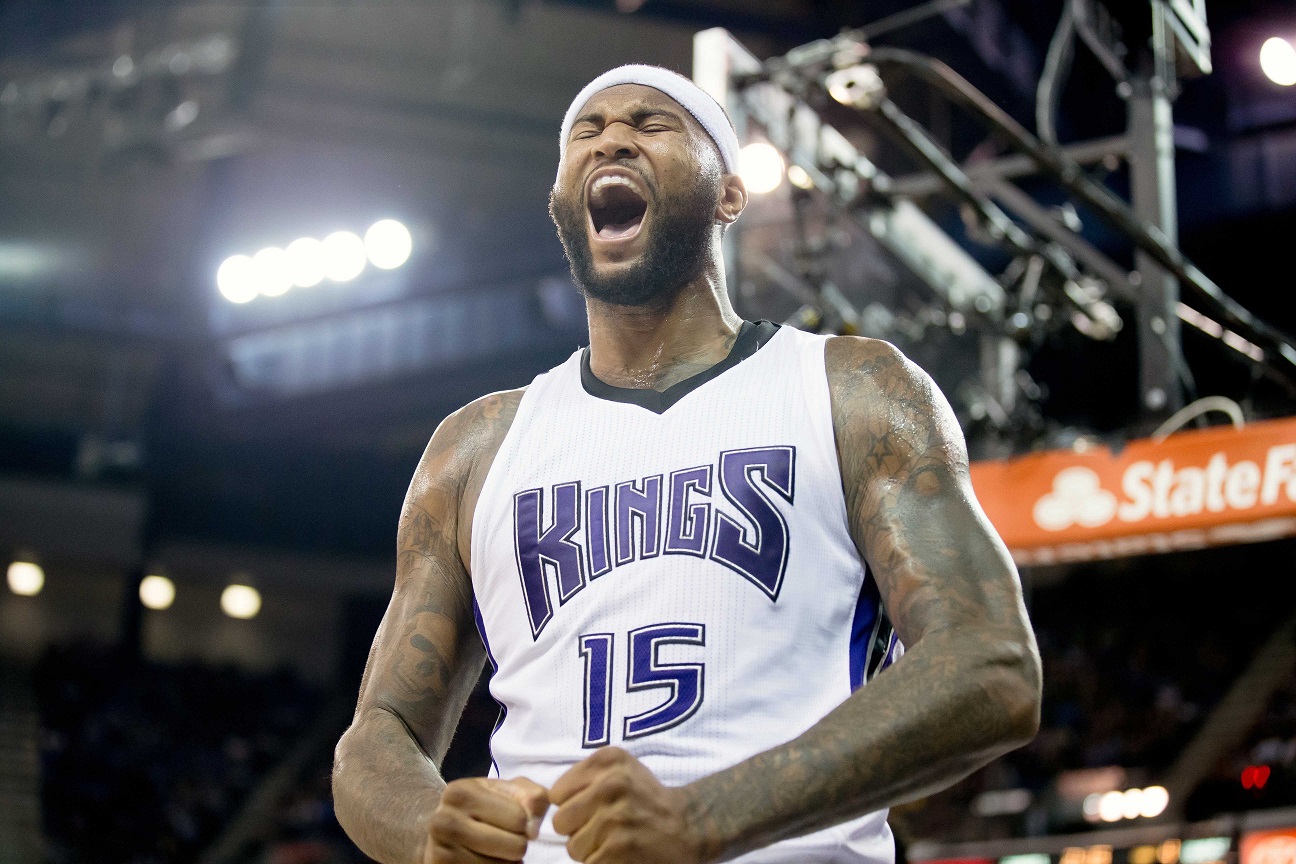 Cousins is this team's only low-post scorer,and he will be relied on as such. However, he will have to prove he can be a reliable defensive player as well, as Team USA will need him against international teams like Brazil and Spain with multiple NBA big men.
6) Jimmy Butler, Chicago Bulls
Butler's breakout season turned him into the face of the Chicago Bulls, he'll be a vital part of Team USA as well. As arguably the best perimeter defender on team, Butler's primary task will be shutting down the opponent's best backcourt player - any scoring he adds (which he will) will be an added bonus.
5) Kyrie Irving, Cleveland Cavaliers
Irving certainly made his name as the breakout star of the NBA Finals, but many forget he was the MVP of the 2014 FIBA World Cup while leading Team USA to the gold medal. His athleticism makes up for a lot of his defensive deficiencies in the international game, and we all know what he can do offensively.
4) Draymond Green, Golden State Warriors
The first of three Warriors players on this team, Draymond seems to be the perfect fit for international basketball. Head coach Mike Krzyzewski will make good use of Green's defensive abilities, and starting him as a stretch four will open up driving lanes for the plethora of slashers this team has. 
3) Klay Thompson, Golden State Warriors
Thompson has proven he has been more than just a shooter, but that's what he will be most utilized as on this team. He knows what it means to sacrifice for the good of the team, and he'll contribute however he can - especially on the defensive end.
2) Paul George, Indiana Pacers
George is fully recovered from the gruesome injury he suffered while playing for Team USA in preparation for the 2014 World Cup, and he re-emerged as one of the top 10 players in the NBA this year because of it. He's dead set on showing what he can do on the national stage, and his all-around game will be on full display as one of the stars of this team.
1) Kevin Durant, Golden State Warriors
Speaking of stars, there's no doubt that Durant is the go-to guy on this team. His combination of size and skill provides even more of a problem for opponents at the international level. Look for Coach K to even play him at center some to create an extremely versatile lineup.
Back to the Olympics Newsfeed
Related Topics: Rio Olympics, Olympics News, Kyle Lowry, Harrison Barnes, Kevin Durant, DeMar Derozan, Klay Thompson, Draymond Green, Paul George, DeAndre Jordan, Team USA Basketball, Carmelo Anthony, NBA News, DeMarcus Cousins, Jimmy Butler, Kyrie Irving