The Rio Olympics are officially 10 days old, and with just a week remaining, there are only a few events remaining. The stars of these games have already impressed us with their greatness, walking away with numerous gold medals. Here are the biggest things we've learned from the Olympics so far:
Michael Phelps is the best ever
Phelps owned this distinction before these Olympics, but any doubts anyone had about him and his ability to still compete at a high level have been erased. He added five more gold medals to his record-breaking count (which now sits at 23), all of which came in undramatic races - simply because of how far ahead he was. In fact, the most shocking thing of these Olympics may have been the fact that he had to settle for one silver medal.
Katie Ledecky is the female Michael Phelps
If anyone is going to come close to breaking Phelps' all-time gold medal record, it's going to be Ledecky. Still just 19 years old, she brought home four gold medals, setting world records in every individual event she competed in. Most of her races ended in this fashion:
Katie Ledecky is a machine! Gold. Amazing. World record and never lost a major race. #Olympics pic.twitter.com/lgh5EwDwbG

— Jim Chandler (@jimchandler1075) August 13, 2016
She now has five gold medals in her career, and she's just getting started.
Simone Biles is historically great
Speaking of dominant U.S. women, that doesn't fit anyone more than Simone Biles. There was a lot of buzz about her coming into these Olympics as she had won three-straight World Championships, but no one really knew how good she was since gymnastics doesn't get really any publicity outside of the Olympics.
She delivered on all the hype and more...much more. Biles won the all-around gold medal by 2.1 points - a larger margin of victory than the previous nine gold medal winners combined. It can only be described as the best performance in Olympics history.
Do not doubt Usain Bolt
Bolt became the first man ever to win three-straight gold medals in the 100m dash, and while he didn't do it in overly impressive fashion, he didn't need to. There was never a doubt in his mind (or anyone who was watching) that he would win this race. The longevity he has had in the sport - where no one has any longevity - is an amazing accomplishment. 
Should we be worried about US Basketball?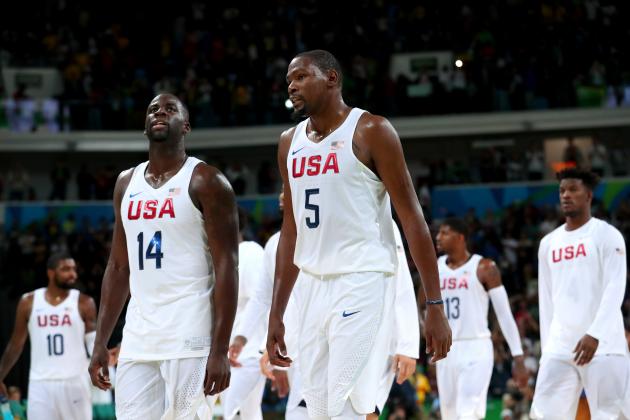 Dominant wins over China and Venezuela in the first two games of the Olympics were followed by an 11-point win over Australia (and Australia had the lead for most of the game) and back-to-back three-point wins over Serbia and France to close the knockout round. 
Suddenly, the gold medal Team USA was all but guaranteed to get now seems to be more in question that ever. The knockout round will start for the U.S. on Wednesday, needing three wins to grab their third-straight gold medal.
Safety is still a concern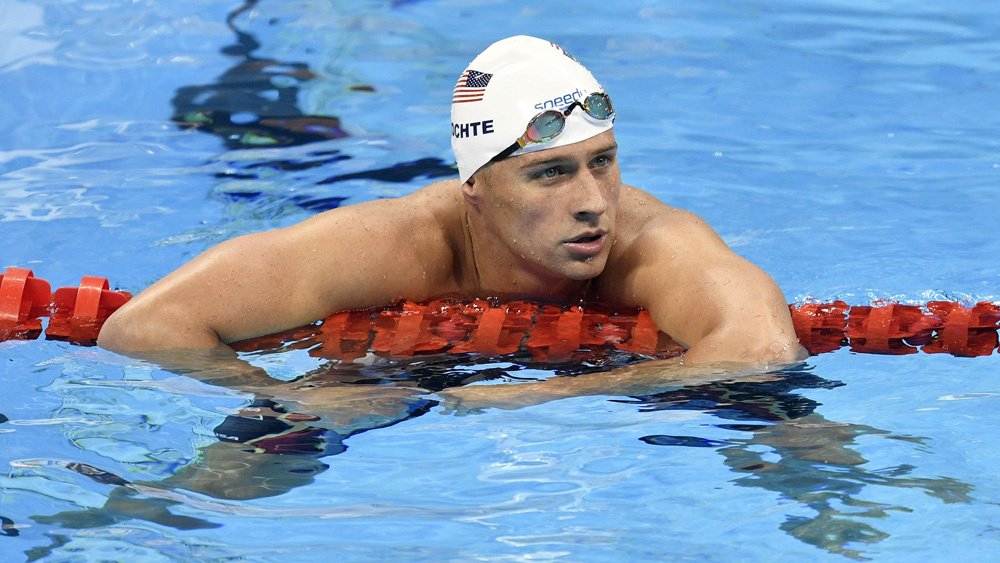 We haven't had the high-level scares we were concerned about coming into the Olympics (thank goodness), there have have still been a few incidents that were alarming. On top of the green diving pool and stray bullets flying everywhere, Ryan Lochte and fellow U.S. swimmers being robbed at gunpoint is just the latest incident that has clouded these games. 
Putting those up against the Zika outbreak, contaminated water, and even suspected terrorist attacks that we worried about coming into these Olympics largely diminish the way we have viewed these latest incidents, but they are still very troubling - and things that shouldn't happen at events like this.
Back to the Olympics Newsfeed
Related Topics: Rio Olympics, Olympics News, 2016 Olympics, Michael Phelps, Olympics, Usain Bolt, Simone Biles, Katie Ledecky