There are two areas where a college tennis player can help a team beat an opponent.
The first way is to establish momentum for the team by helping to win a doubles match and the second is to use that momentum to win a singles match.
In No. 10 Oklahoma State women's tennis team's sweep 4-0 sweep of San Diego Saturday at the Michael and Anne Greenwood Tennis Center, No. 16 Lisa Marie Rioux, the Junior from Okinawa, Japan helped her team in each of those two areas.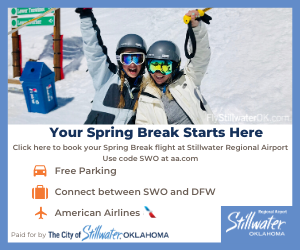 The first match of doubles was dropped by the Cowgirls (5-0), but they bounced back to win the next doubles match which the stage for one final match to determine who would take home the doubles point.