Editor's Note: Bob Stoops suddenly retired on June 7, 2017 as Oklahoma's football coach. Lincoln Riley will be named the new head coach.
Original Post (February 23, 2016):
The Oklahoma Sooners are coming off a season in which they made it to the College Football Playoff and won the Big 12. While the Sooners didn't win the National Championship, there's no way the season was anything but a success. But head coach Bob Stoops might be on the hot seat and it has nothing to do with the way his team played. Instead, Stoops could be in trouble over the handling of the Joe Mixon assault case. 
In 2014, Mixon was suspended for a fight in which he punched a woman. He reached a plea deal to avoid a trial and received only community service. The five-star running back sat out all of his freshman season and returned to the team last year. He racked up over 1,100 yards of offense and had 11 TDs.
The video from the trial was not released to the public at the time of Mixon's plea deal. However, a judge recently ruled it was public record and should be released. It's reportedly as bad as it sounds, and Mixon's punch broke four bones in the woman's face. The video has yet to be made public because of a variety of legal issues, but there's a good chance it eventually becomes public. If that happens, it doesn't bode well for Stoops and Oklahoma.  
As with the Ray Rice case in the NFL, the addition of video can cause the public to force changes. That video helped force the Ravens to cut Rice and it could cause the Sooners to fire Stoops. Both Stoops and the school's AD saw the video, and the video going public could put OU in deep trouble. Fox Sports Colin Cowherd said today that Stoops could even lose his job over the video. 
Whether or not Stoops deserves to be fired over the Mixon case is up for debate. But if the video is released, it's a possibility that has to be discussed. If Stoops is fired, the Sooners will likely promote a coach on an interim basis for the 2016 season. Then, the Sooners will begin their search for a full-time candidate. Below, we have the likely interim candidates and the top targets for OU after the 2017 season, if Stoops is indeed fired. 
Interim Candidates: 
2. Mike Stoops, defensive coordinator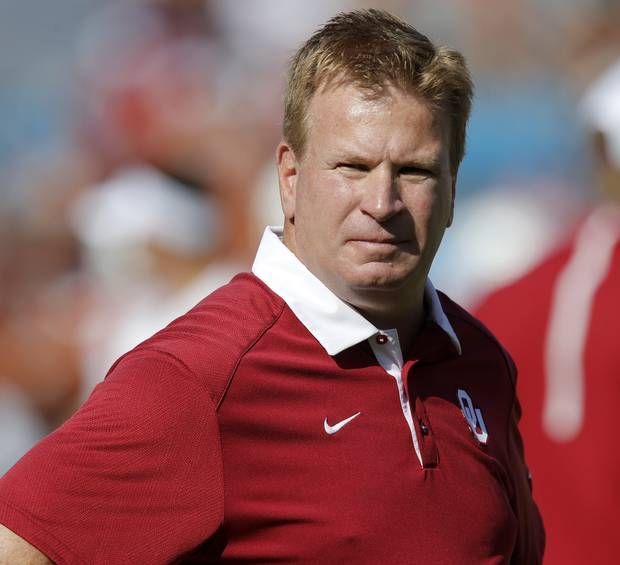 If Bob Stoops is forced out at Oklahoma, there's really only two feasible interim options for the Sooners. The first is DC Mike Stoops, who posted a sub-.500 record at Arizona during his time as head coach. He's not a long-term option, but he could help provide stability to the program if it's forced to dismiss Stoops. However, OU might elect to try to get away from the Stoops name entirely and just promote someone else. 
1. Lincoln Riley, offensive coordinator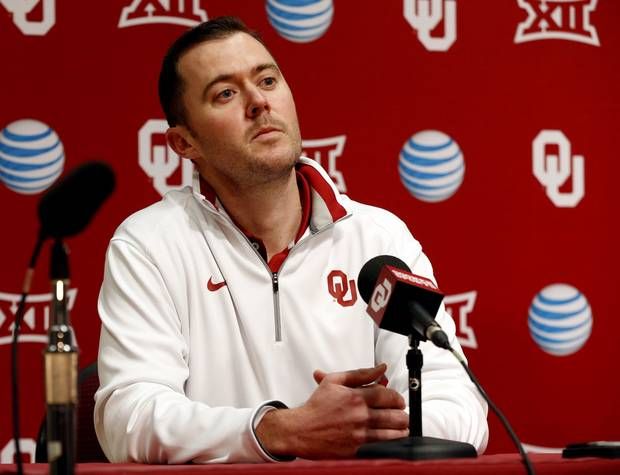 Riley was a popular candidate for several head coaching jobs this past offseason, and it's only a matter of time before he earns a head coaching job of his own. If the Sooners are forced to fire Stoops over the Mixon case, Riley would be the best option as interim head coach. He's an up-and-comer and arrived after Mixon was recruiting and kept on the team. If the worst-case scenario happens for Oklahoma and Stoops is forced out, then Riley is best bet to take over in the interim. For more OU news, download the Chat Sports Android and iPhone app. 
The Top 7 2017 Targets: 
7. Brent Venables, defensive coordinator, Clemson Tigers
Venables left OU after the 2011 season, when Mike Stoops took back over as DC. Venables is just 45 years old and has the ties to Oklahoma that not many of the other candidates have. Working against him is that he doesn't have any head coaching experience. He could be a candidate if something happens with Stoops, but it seems unlikely he'll actually get the job if it opens up. 
6. Chad Morris, head coach, SMU Mustangs
Morris has no connection to Oklahoma and went 2-10 last season, but is an up-and-comer. He has plenty of ties to Texas, which could help him. Morris would need to have a big season at SMU to get any real consideration for the job, but he's worth monitoring. 
5. Kevin Sumlin, head coach, Texas A&M Aggies
Sumlin's star has taken a hit the past few seasons, especially with the recent transfers at quarterback. However, Sumlin has ties to OU and is one of the more experienced candidates on this list. He spent time as the offensive coordinator at Oklahoma, and has shown success as a head coach at both Houston and Texas A&M. For more Sooners rumors, download the Chat Sports Android and iPhone app.
4. Lincoln Riley, offensive coordinator, Oklahoma
As previously mentioned, Riley has a bright future. If Stoops is forced out, then finding stability with Riley could be critical. It'd be a risk because Riley has never been a head coach, but he'd get a season-long job interview if he's named the interim head coach. 
3. Gary Patterson, head coach, TCU Horned Frogs
Patterson's name often comes when major jobs open. If Stoops is let go, then Oklahoma is absolutely a top-tier job. Patterson could elect to stay at TCU, but expect OU to make a run at him if the job is open. For more Sooners coverage, download the Chat Sports Android and iPhone app. 
2. Tom Herman, head coach, Houston Cougars It seems like it's only a matter of time before Herman gets a big-time job. He's done wonders in just one year with Houston, and will be a candidate for nearly every job that opens up. His background in Texas could help him. While there's a chance Herman has his eyes on the Texas job, the temptation of the OU job could be too much. 
1. Hugh Freeze, head coach, Ole Miss Rebels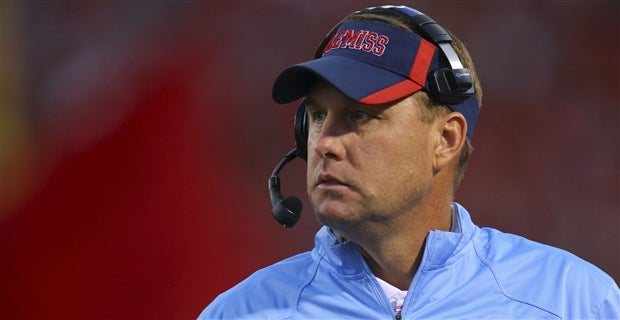 Freeze has done a great job at Ole Miss, and is rapidly becoming one of the most well-regarded coaches in college football. He's a master recruiter and he could jump to a bigger program if a job becomes available. While the NCAA investigation into Ole Miss could cause OU pause, it appears those are limited to the Laremy Tunsil case. If OU is forced to dismiss Stoops, Freeze is the biggest target the Sooners could actually hire. 
Back to the Oklahoma Sooners Newsfeed
Related Topics: Bob Stoops, Oklahoma Sooners Football Rumors, Oklahoma Sooners Football News, Joe Mixon