The Ohio State Buckeyes are wearing all-gray alternate jerseys against the Penn State Nittany Lions on October 28th and the images of the jersey have now been leaked.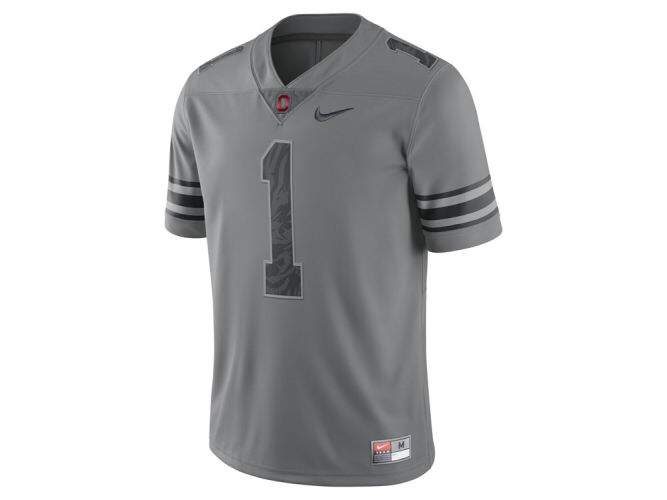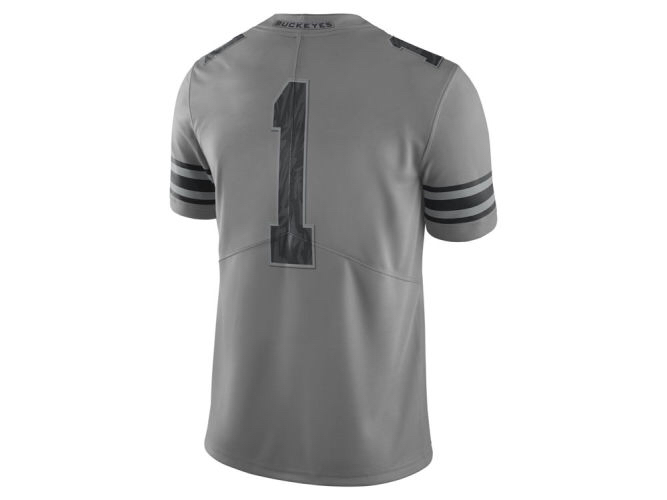 There was also a previously leaked photo of the number and collar.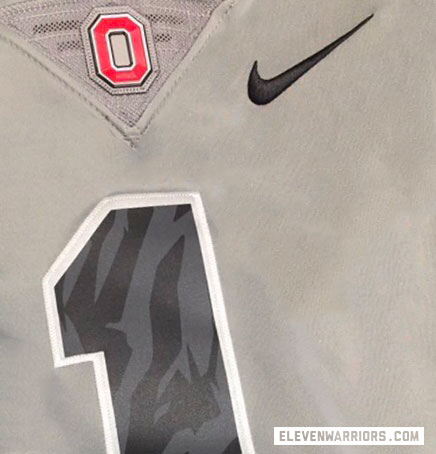 The new jerseys are certainly different than the usual Ohio State jerseys. All-gray also might cause some issues in seeing the jersey numbers of the players. Fans can buy the jerseys for $150, starting on October 23rd. 
What we don't know yet is what the helmets and pants will look like. However, Eleven Warriors does report the helmets and pants will also be gray. 
Download Chat Sports for iPhone or Android for the latest on Ohio State's alternate uniforms, including photos of the helmets soon.
Back to the Ohio State Buckeyes Newsfeed
Related Topics: Ohio State Buckeyes Jerseys, Ohio State Buckeyes Football News, Ohio State Buckeyes Football, Ohio State Buckeyes Football Rumors