The Ohio State Buckeyes went through a rebuilding year in 2014, but they still dominated most of the teams on their schedule to make the NCAA Tournament.
Resume:
Record – 23-10 (11-7 in Big Ten)
RPI – 39
Strength of Schedule – 73
Starting Lineup:
G D'Angelo Russell (Fr.) – 19.3 ppg, 5.1 apg
G Shannon Scott (Sr.) – 8.5 ppg, 5.9 apg
F Sam Johnson (Sr.) – 10.2 ppg, 3.8 rpg
F Jae'Sean Tate (Fr.) – 8.8 ppg, 4.3 rpg
C Amir Williams (Sr.) – 6.2 ppg, 4.8 rpg
Key Player:
D'Angelo Russell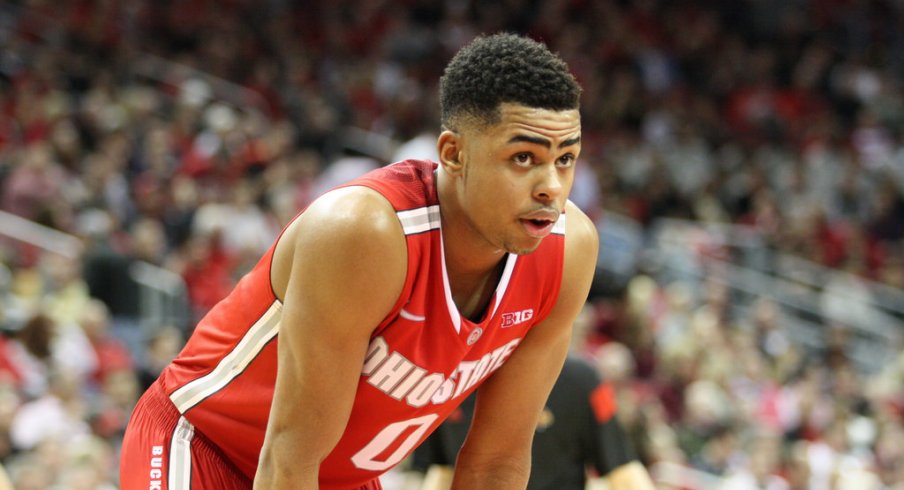 Russell has burst on the scene for the Buckeyes and been their best player from day one this season, and has consistently dominated everyone they've played. He has limited athleticism, but his skills, leadership, and assertiveness have turned him into one of the country's must-see players.
Biggest Strength:
Offense
Ohio State has a good deal of size on the court at all times, allowing them to be one of the better offensive teams in the country. They're 25th in the country in points per game (75.8), 11th in field goal percentage (48.6 percent from the field) and are 24th in assists per game (15.4).
Biggest Weakness:
Rebounding
For all of Ohio State's size, they're not very good on the glass, ranking 100th overall in the country. This is the one area they can be exploited in, meaning they could lose against a good team.
Outlook:
Ohio State is mostly a one-man show with Russell, and he might be enough to get them past the first round. However, if that happens, there's no way they'll make the Sweet 16.
Follow our Ohio State Buckeyes team page for all the latest Ohio State news and rumors!
Back to the Ohio State Buckeyes Newsfeed