The state of North Carolina is home to and has seen more that its fair share of great athletes come through its major colleges and professional sports teams. Here are the best athletes the state has produced (you'll sense that NC is big on producing basketball talent):
12) Steve Smith
Smith was the face of the Carolina Panthers for over a decade and is a sure-fire future Hall of Famer upon his retirement. The five-time Pro Bowler and two-time first team All-Pro is the Panthers all-time leader in receptions, receiving yards, receiving touchdowns, punt return yards, and punt return touchdowns.
11) Muggsy Bogues
Someone from the Hornets had to be on this list, so who better than the 5'3" fan favorite? Bogues ran the show in Charlotte for a decade and is the Hornets' career leader in minutes played (19,768), assists (5,557), steals (1,067), turnovers (1,118), and assists per 48 minutes (13.5). He also was a first-team All-ACC performer at Wake Forest in 1987.
10) John Wall
Wall played his college ball at Kentucky and now stars for the Washington Wizards, but the top high school recruit in the class of 2009 made his mark at Word of God in Raleigh. 
9) Julius Peppers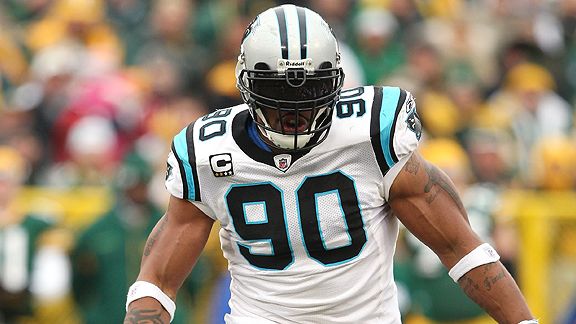 Peppers was the best defensive player in football during his prime with the Carolina Panthers, but fans in the state of North Carolina came to know him while he was wreaking havoc for the Tar Heels. The eight-time Pro Bowler and 2004 NFC Defensive Player of the Year was the first NFL player with 100 sacks and 10 interceptions, and is the Panthers career leader in sacks (81) and forced fumbles (30).
8) J.J. Redick
Undoubtedly the most hated Duke player since Christian Laettner, Redick has built a solid NBA career after making his mark as one of the best college basketball players of all time. He was a two-time All-ACC performer, a two-time first team All-American, won National Player of the Year in 2006, led Duke to three ACC titles, and held the record for most three-pointers made in a career before Oakland's Travis Bader broke his mark in 2014.
7) Chris Paul
Paul starred for two seasons at Wake Forest and had a legendary career at West Forsyth High School before taking his talents to the NBA, where he's really blossomed. Now an eight-time All-Star, four-time first team All-NBA performer, four-time NBA assists leader, and six-time NBA steals leader, Paul is a definite Hall of Famer.
6) Stephen Curry
The reigning NBA MVP grew up in Charlotte and became a college basketball sensation at Davidson, leading the Wildcats to the Elite 8 in 2008. He has since captained the Golden State Warriors to a NBA title, and doesn't seem to be stopping anytime soon.
5) James Worthy
Worthy has an impressive resume at both the college and pro levels, leading UNC to the 1982 national championship while being named a first-team All-American that same season. the Gastonia native then had a Hall of Fame career with the Lakers, winning three championships and was a seven-time All-Star.
4) David Thompson
The lone NC State representative on this list, Thompson was a two-time National Player of the Year, three-time All-American, three-time ACC Player of the Year, and led the Wolfpack to the 1974 national title, breaking John Wooden and UCLA's streak of seven straight. A star in the ABA with the Denver Nuggets, Thompson helped them transition to the NBA with ease and was a two-time All-NBA first teamer.
3) Christian Laettner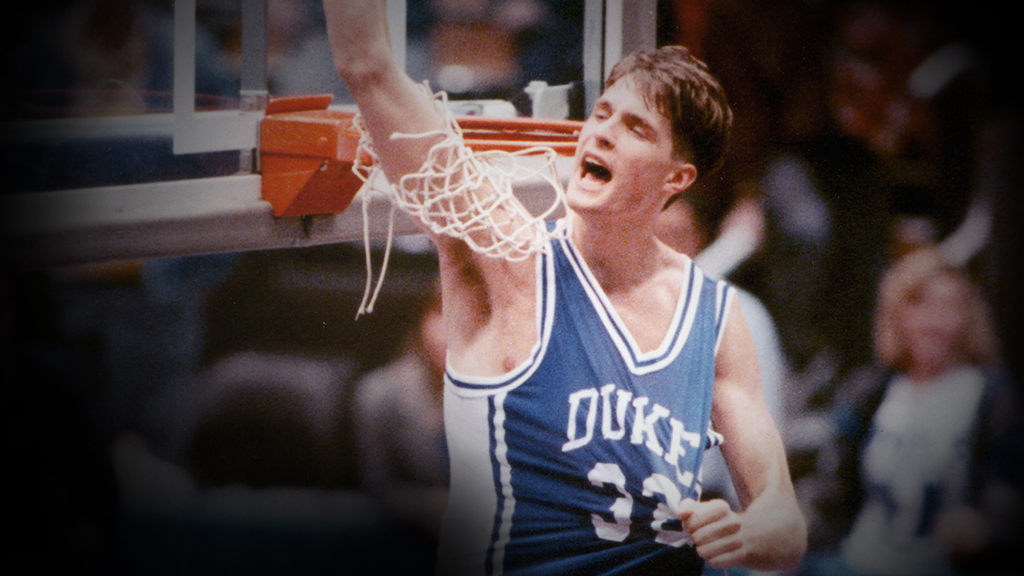 Arguable the greatest college basketball player of all time, Laettner played in four straight Final Fours and won back-to-back national championships in 1991 and 1992. Though he didn't have the kind of NBA career many expected from him, his legacy as a collegiate icon - and most hated Duke player of all time - will live on forever.
2) Tim Duncan
The greatest power forward of all time first made his mark on the national stage at Wake Forest, winning National Defensive Player of the Year three times while winning ACC Player of the Year twice and being a two-time All-American. He also won National Player of the Year in 1997 on his way to being the No. 1 overall pick by the San Antonio Spurs. 
Now he's a 15-time All-Star, two-time NBA MVP, and five-time NBA champion.
1) Michael Jordan
The GOAT has to be No. 1, right? Jordan's legacy is entrenched in North Carolina folklore, from being cut from the Laney High School varsity team as a sophomore (he played JV that year) to hitting the game-winner that won Dean Smith and the Tar Heels a national championship. He obviously become world famous in Chicago, but everyone knows about his days in NC.
Back to the North Carolina Tar Heels Newsfeed
Related Topics: North Carolina, NC State Wolfpack, Wake Forest Demon Deacons, North Carolina Tar Heels, Charlotte Hornets, Duke Blue Devils, Carolina Panthers