We're just one day away from the NHL Trade Deadline, and while big name players like Andrew Ladd and Eric Staal have already been traded, there are still several more moves that are expected to happen before Monday's deadline. Here are three trades that are the most likely to happen:
Tampa Bay Lightning trade Jonathan Drouin to Philadelphia Flyers
Drouin requested a trade from Tampa Bay months ago, and the Lightning have been looking to move him ever since. Nearly half of the teams in the league are in talks with the Lightning to trade for Drouin, but the Flyers are known to be "pushing hard" for him. The Lightning are reportedly asking for a lot, and while Philadelphia doesn't have anyone in particular they're looking to get rid of, they seem willing to give up a prospect or two, along with a few draft picks, to land the talented 20-year-old.
Florida Panthers trade Brandon Pirri to Los Angeles Kings
Los Angeles nearly made a trade with the Oilers for Teddy Purcell and Justin Schultz, but are still looking to add a forward and defenseman. Pirri would solve that forward problem for them, and since Florida is trying to move him, the Kings could get him for relatively cheap. 
Arizona Coyotes trade Mikkel Boedker to Anaheim Ducks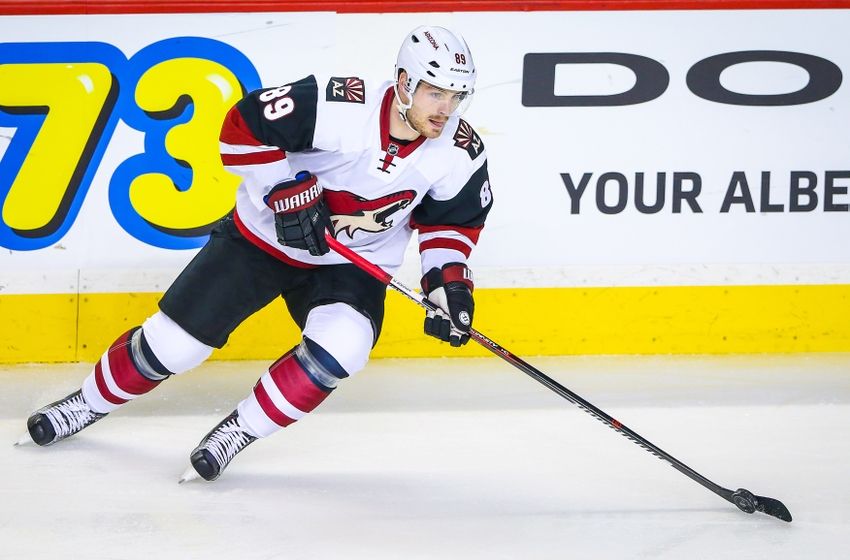 The Arizona Republic's Sarah McLellan reports that a Boedker trade is "inevitable," and the Ducks have stayed strong in their interest in the talented forward. Arizona seems eager to get rid of the impending free agent in order to get something in return for him, meaning that Anaheim could also get him for less than market value. The Kings are also in pursuit of Boedker, but Anaheim's desire to keep pace with the other teams at the top of the conference will push them to get this deal done.
Back to the NHL Newsfeed
Related Topics: NHL News, NHL Trade Deadline, Brandon Pirri, Mikkel Boedker, Jonathan Drouin