The NHL season is almost at the halfway point as we approach the All-Star break, and the MVP picture starting to take shape. We've narrowed down the candidate list to the top five players, all of whom have had incredible impacts on their teams. It's not just stats and wins that determine the MVP - although those are incredibly important - it's also how much a player means to their team and how drastic the drop-off would be if the player in question were to miss time. With that in mind, here the mid-season favorites to win the Hart Memorial Trophy:
5) Jamie Benn, Dallas Stars
Benn has been the best player for a Stars team that ranks second in the Western Conference, racking up 26 goals and 30 assists so far this season, putting him second in the league in scoring. However, he is only fifth in this race since he's slumping in 2016, recording just four points in the last eight games. 
4) Erik Karlsson, Ottawa Senators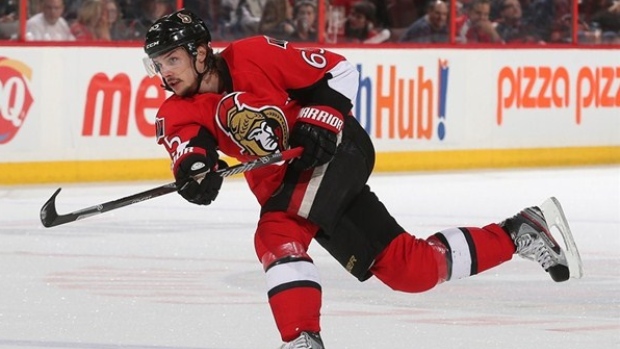 Karlsson has carried Ottawa all season and is the biggest reason they are in playoff contention. He is on pace to be one of three defensemen in the last 20 years that averaged over a point per game. Karlsson ranks in the top five in the league in points and also plays more minutes than anyone in the league.
3) Roberto Luongo, Florida Panthers
Carey Price ended the MVP drought for goaltenders last year, and Luongo is one of two guys that are in contention to win the award this season. The Panthers have been perhaps the biggest surprise in the NHL, and Luongo's stellar play is the biggest reason for their success. The 36-year-old is having one of the best seasons of his career, posting a 19-13-4 record with a 2.17 GAA and .927 save percentage. However, him and the rest of this group are clearly behind the top two players on this list.
2) Braden Holtby, Washington Capitals
Holtby is well on pace to become the first goaltender to win 50 games this season, posting an astonishing 30-5-2 record with a 2.01 GAA and a .930 save percentage. Not only that, but he went on a streak of 24 games without suffering a loss in regulation - the longest streak in league history in five years. He's more of a 1a) option than No. 2, but he needs to keep up this incredible pace to lock up the award.
1) Patrick Kane, Chicago Blackhawks
Kane is running away with the NHL scoring lead and has either scored or assisted on literally half of Chicago's goals this season. He's already hit the 30-goal plateau and has 71 points, putting him on pace for nearly 120 points this season. He's outplaying everyone on the ice every single night, putting him just slightly ahead of Holtby at the halfway point of the season.
Back to the NHL Newsfeed
Related Topics: Blackhawks News, Panthers News, Stars News, Roberto Luongo, Braden Holtby, Erik Karlsson, Capitals News, Senators News, NHL News, Jamie Benn, Patrick Kane