The NHL Trade Deadline is nothing if not unpredictable, and while there's some popular narratives going viral in the NHL rumor sphere (Andrew Ladd to Chicago or Anaheim being one), things are bound to get turned on their head.
We're here to widen the lens on potential landing spots for some of the top available talents on the market with our list of the 4 HUGE Potential NHL Deadline Trades No One's Talking About.
1) Boston Bruins Send: RW Loui Eriksson
    Detroit Red Wings Send: First-Round Pick, Minor-League Defenseman
Detroit needs top-shelf forward help before the deadline, and they're one of a small fistful of teams who might part with a first-round pick to get Eriksson. Boston may not want to trade Eriksson within the division, but his value will never be higher than it is right now as a rental player heading down the stretch.
The Bruins can bring home a first-rounder and use it in a blockbuster this summer, landing a top-two defenseman to carry this team forward through the rest of the decade.
2) New York Rangers Send: D Keith Yandle
    Chicago Blackhawks Send: High Draft Pick, Mid-To-High Level Prospect
The Rangers are reticent to sell now on Yandle with Ryan McDonagh on and off the ice due to various ailments. However, negotiations between the unrestricted free agent-to-be and New York have either a) not happened or b) have no basis in fiscal reality, future or not.
The Blackhawks have been connected with every top winger under the sun in recent days, but there's also been rumblings that they're on the market for a game-changing blue-liner. The price would be high for Yandle, but he's the type of talent who could push Chicago over the top in a crowded Western Conference.
3. Carolina Hurricanes Send: LW Kris Versteeg
    Chicago Blackhawks Send: High Draft Pick
Here's the top-six left winger Chicago needs to pair with Jonathan Toews and Marian Hossa, and he's a former stalwart of two Blackhawks title teams to boot. Andrew Ladd may or may not be a pipe dream right now, especially considering the exorbitant price tag he has as a rental player.
Why not reunite with Versteeg and recapture some of last year's mojo?
4. Winnipeg Jets Send: LW Andrew Ladd
    Los Angeles Kings Send: LW Tanner Pearson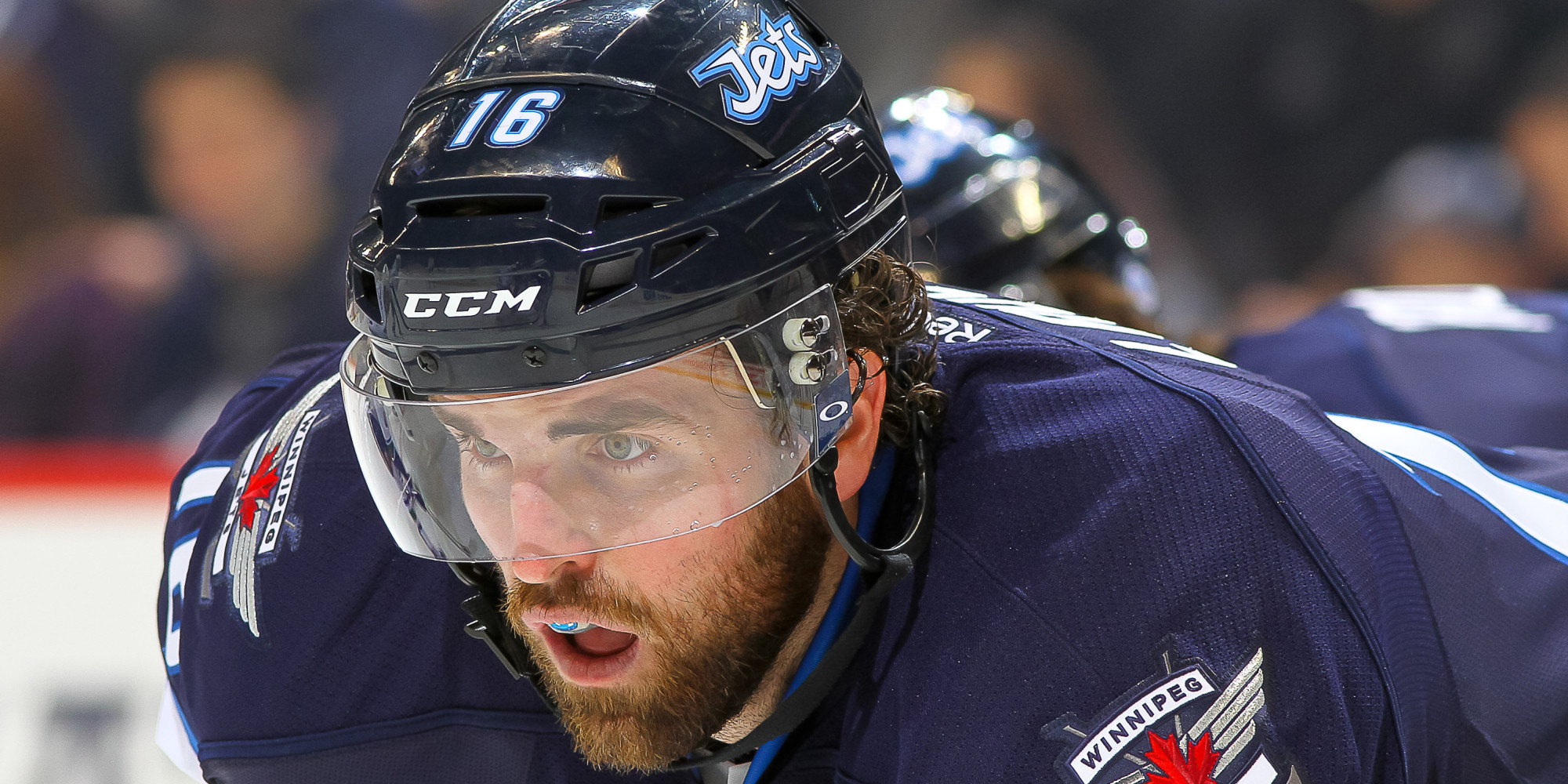 Marian Gaborik's knee injury has Kings fans holding their breath heading towards the playoffs. Andrew Ladd's the best short-term winger boost on the open market, and he's going to be headed somewhere with Winnipeg resigned to the fact that they won't be able to afford him this offseason.
So the Jets can give the Kings the top-line pop they need, while giving Tanner Pearson a fresh start north of the border. Pearson's not the same caliber as Ladd, but he's a worthwhile long-term replacement who can be had at a fraction of Ladd's cost.
Back to the NHL Newsfeed
Related Topics: Rangers Trade Rumors, NHL Trade Deadline, Loui Eriksson, Keith Yandle, Marian Gaborik, NHL Trade Rumors, Red Wings Trade Rumors, Kris Versteeg, Blackhawks Trade Rumors, Andrew Ladd