The hard truth about this year's free agent crop of wide receivers is that it isn't very deep. There is some talent to be had, but there's only one potential #1 wideout lurking in a field full of #2's and depth chart additions.
We're here to pick the best of a shallow pool of wideouts with our list of the Top 5 NFL Free Agent Wide Receivers (And Where They'll Land).
(Note: All players on this lists before the beginning of the league year on March 9th are projected free agents. Things can always change day-to-day before the market opens.)
5. Jermaine Kearse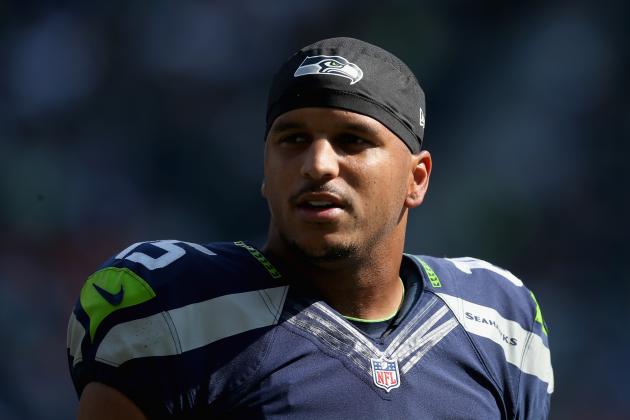 Kearse was overshadowed by Doug Baldwin all season long, but that's no knock on him -- Baldwin's a star. He's a safe low-end #2 or high-end #3 option who won't change the landscape with yards-after-catch brilliance, but will give a team per-game numbers that are worth $4-5 million a year.
Seattle is a good bet to keep him, considering how well he works as Baldwin's wingman. However, Washington is looking for a solid possession wideout and might be willing to bump Kearse's price to steal him.
Likelihood He'll Stay: 70%
If Not The Seahawks: Washington Redskins
4. Rishard Matthews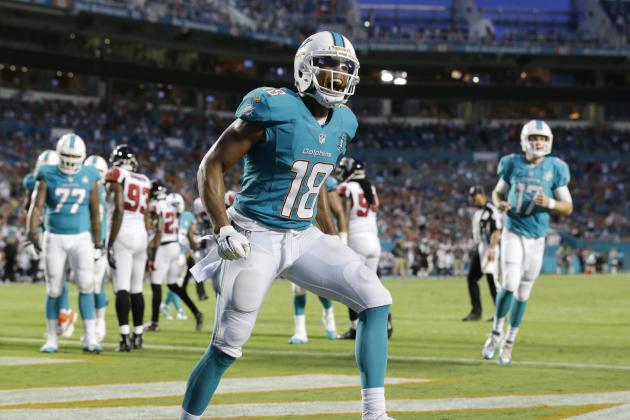 Matthews fought his way up the Dolphins' depth chart in training camp, emerging as a very solid hand on deck over the team's first ten games before suffering a season-ending injury. He's a dependable target with very good after-the-catch skills -- a combination that'll make him extremely valuable on this weak market.
Miami's unlikely to pay him what he'll command elsewhere. Keep an eye on Philadelphia. Matthews would be a nice addition to their Josh Huff/Nelson Agholor/Jordan Matthews base, and he wouldn't demand a major cut in the trio's overall targets.
Likelihood He'll Stay: 25%
If Not The Dolphins: Philadelphia Eagles
3. Travis Benjamin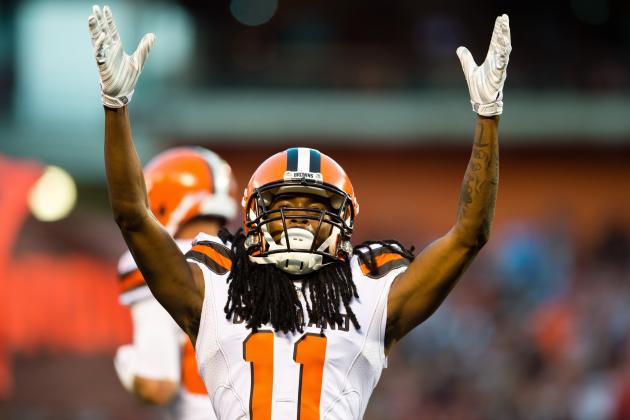 Benjamin struggles with drops, but he's still a home-run threat and the only wide receiver on this list to top 900 receiving yards in 2015.
Remember -- he did that with chewing gum and paperclips holding together the Browns' QB situation.
The Browns are already engaging Benjamin in long-term talks, and we've got a feeling they'll keep him and add another WR with $37.6 million in cap space to play with (more on that later). If Cleveland can't secure him, the New York Jets are lurking and looking for a WR who can break the top off of opposing secondaries.

Likelihood He'll Stay: 75%
If Not The Browns: New York Jets
2. Marvin Jones
Jones says he won't give Cincinnati a hometown discount and he's thrilled to test the open market. Coming off career-bests in receptions and yards, somebody's going to try and overpay him as a fringe #1 wideout.
He's not a #1 in all honesty, but he's a great complementary option who is extremely elusive after the catch. The Carolina Panthers, San Diego Chargers and a host of other teams will be in on him if he hits the market. However, we'd bank on a Browns team desperate to add skill-position weapons testing him as a lead option.
Likelihood He'll Stay: 50%
If Not The Bengals: Cleveland Browns
1. Alshon Jeffery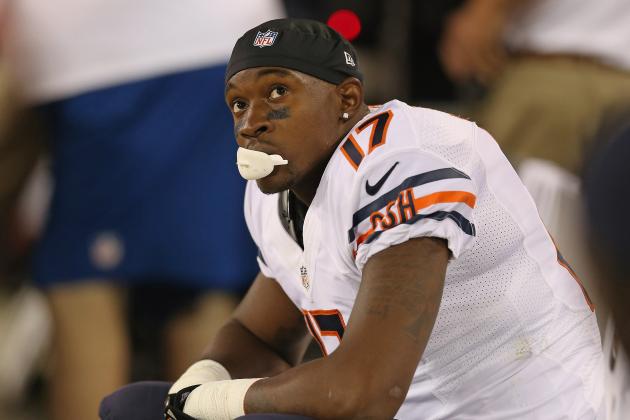 Jeffery is the only elite wide receiver on the 2016 market -- a sure-handed snap-by-snap threat who averages a miniscule 3.5 drops per year. He did suffer a production drop-off in 2015 due to injury, but he's still near the top of the list when it comes to the game's most consistent WRs.
The Bears would be silly not to throw the checkbook at Jeffery. If they don't, Carolina is an intriguing fit -- a Super Bowl contender who might have the "win now" leverage to backload a deal, giving Cam Newton a fantastic new weapon to work with.
Likelihood He'll Stay: 65%
If Not The Bears: Carolina Panthers
Back to the NFL Newsfeed
Related Topics: Jermaine Kearse, Travis Benjamin, Marvin Jones, Rishard Matthews, Free Agent Wide Receivers, Alshon Jeffery, NFL Free Agency