Every year, there are players who rise during their season and greatly help their draft stock. But for every player who rises, there's also one who falls. There have been plenty of players who have risen or fallen, but we've narrowed it down to the three notable ones for each. With that mind, here are the top three risers and fallers in the NFL Draft.  
Risers: 
Paxton Lynch, QB, Memphis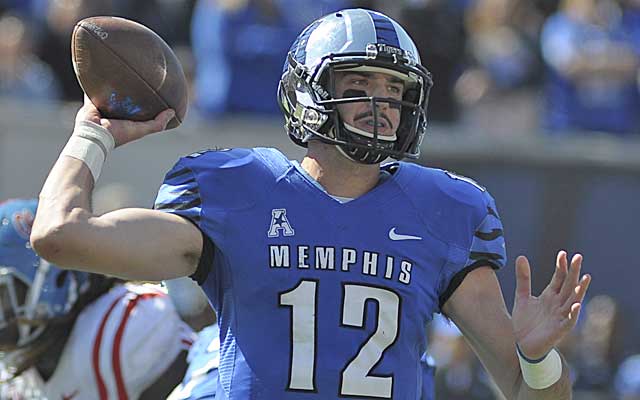 There isn't a bigger riser than Lynch. He wasn't a highly touted prospect before the season started, but became a well-known name after he led Memphis to upset of Ole Miss. He might not be the first QB off the board (Cal's Jared Goff still holds that honor for now), but Lynch could be a first rounder. He has flaws, but could become a franchise QB. He has the size and athletic ability teams want. 
Emmanuel Ogbah, DE, Oklahoma State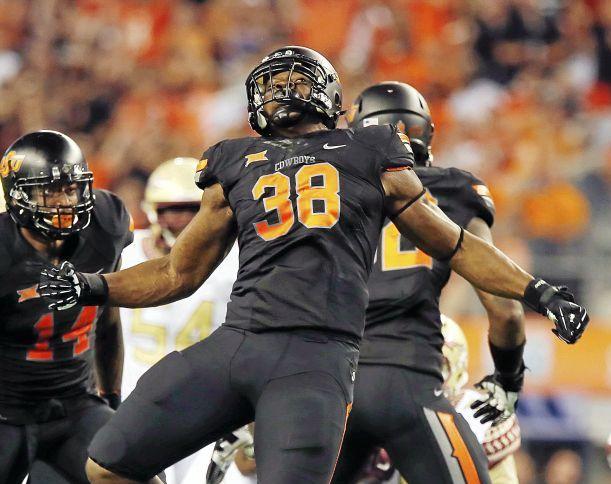 The junior has taken the next step this season and that's why he could be a first round pick. He's played well this season and could be a solid 4-3 DE. Ogbah has steadily improved each season, which eliminates the risk of a one-year wonder. Pass rushers tend to rise as the Draft approaches, so Ogbah might not have hit his draft ceiling. He's already recorded 12 sacks this season, and will likely add a few more. 
Josh Doctson, WR, TCU
Doctson wasn't widely considered a first rounder at the start of the season, but he has the makings of one now. He's had a monster year and that's done wonders for his stock. He lacks ideal size and speed, but is great at jump balls and has the potential to be a solid starting WR. His route running is sharper than many of his fellow prospects. 
Fallers: 
Cardale Jones, QB, Ohio State
Jones had a ton of hype for the Draft after playing great in the postseason last year for Ohio State. He could have been an early round draft pick had he turned pro, but he elected to return to OSU to prove that small sample size wasn't a fluke. Jones won the starting job, but lost it to J.T. Barrett mid-way through the season. If he turns pro, he should still be a mid-rounder, but going in the first round is unlikely. He still has the size that makes scouts drool, but he needs work. 
Christian Hackenberg, QB, Penn State
Hackenberg is the most polarizing prospect in recent years and that hasn't changed. He was called a "top-five pick" before the season started, but has struggled with accuracy behind a terrible offensive line. Hackenberg's value is in the eye of the beholder, as his supporters see a prototype NFL QB stuck in a situation with little help. His detractors see Tom Savage 2.0. Assuming he turns pro, Hackenberg could still be a first rounder if a team falls in love with him. However, he won't be a top five selection unless something drastic occurs. 
Karl Joseph, S, WVU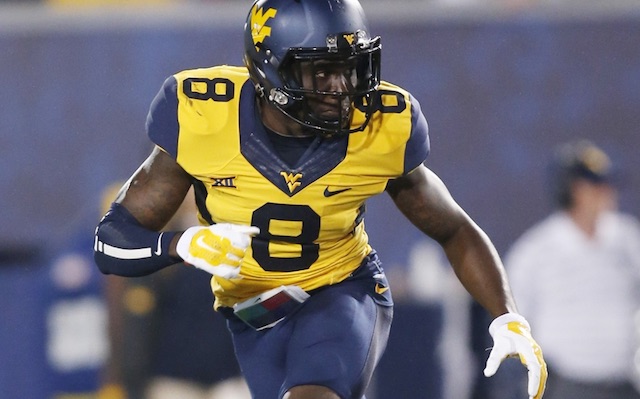 Joseph had a chance to be a second rounder and maybe even sneak into the first round. However, those hopes were dashed when he blew out his knee in October. Now, he's likely a mid-round pick. However, could be a steal if he recovers from his injury. He had improved in pass coverage before going down. He's still likely best as an undersized, in-the-box strong safety. 
Back to the NFL Newsfeed
Related Topics: Paxton Lynch, Christian Hackenberg, Cardale Jones, Karl Joseph, Emmanuel Ogbah, Josh Doctson, NFL Draft