The NFL offseason has reached a quiet point, but there should be a few free agency signings in the coming days. The NFL Draft is over and most importantly, the point where teams can gain (or lose) compensatory picks for free agency moves has passed. That means several top veterans who have yet to sign should find new teams soon. 
While most of the big names are already off the market, there are a few notable players still available. The players left are superstars, but they can help out a team. The landing spots are very much a guessing game, since there's been limited interest in each player below. with that in mind, here are the top 10 NFL free agents (in position order) who are still available and where they could sign.
QB Colin Kaepernick
Given that Blaine Gabbert, who Colin Kaepernick outplayed last year, has already found a new home, it's odd that Kaepernick hasn't yet. I still think Kaepernick will be signed and his talent level dictates that he should be. He wasn't great last year, but he can be an effective backup right now. The kneeling and the protesting should not be an issue for NFL teams (and it wasn't for the 49ers players last year). Kaepernick is not a franchise option anymore, but he's better than a lot of the backups in the NFL. If Kaepernick doesn't get signed, it's either because he's asking for too much money or teams actually not signing him because of his politics (which would be embarrassing and shameful moment for the NFL)
Landing Spot: Seattle Seahawks
I've gone further in depth on this in the past, but Kaepernick and Seattle make a ton of sense. They need a better backup and Kaepernick has the running ability to not die behind the Seahawks' shoddy offensive line. I think he'd be a good cultural fit in Seattle as well. 
RB LeGarrette Blount
Blount spent a while on the market last year before re-signing with the Patriots and that's the case again this year. He likely would have found a new home a few days after the Tuesday deadline for compensatory picks, but Bill Belichick did a Bill Belichick thing. The Patriots placed a rare tender on Blount that will allow the Pats to either recoup a comp pick or keep him on the roster. If he doesn't get a new deal by July 22nd, he can only play for the Patriots.   
Landing Spot: New England Patriots or Detroit Lions
Teams are very cautious when compensatory picks are on the line, which is why Blount might end up back in New England despite an already full RB depth chart. If a team like the Lions can figure out how to land Blount without losing a pick, they'll pull the trigger. GM Bob Quinn knows Blount from their time in New England together. Blount would be a solid fit as a power back in Detroit alongside Ameer Abdullah and Theo Riddick.
OT Ryan Clady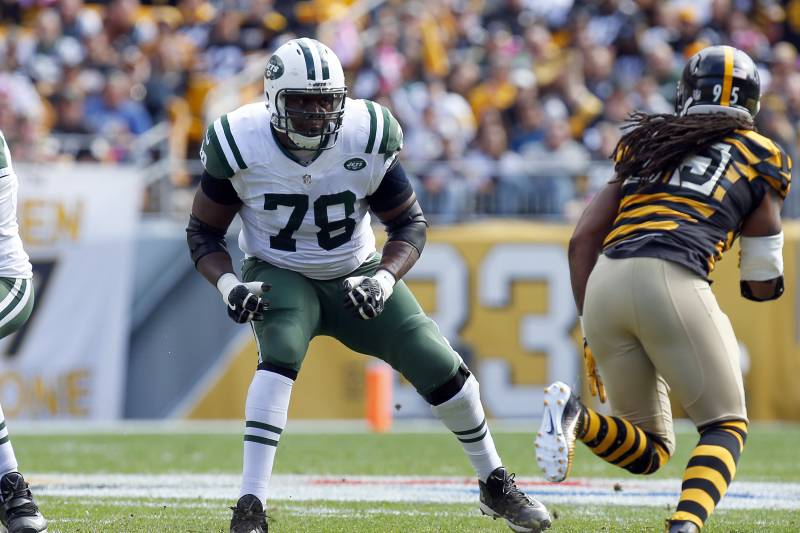 After a silly offseason for tackles in which players were wildly overpaid, Clady is the top one left on the market. Health is a major worry for Clady, who tore his ACL in 2015 and missed much of 2016 with a torn rotator cuff. But he is a former four-time Pro Bowler who could help a tackle-needy team at either spot. 
Landing Spot: Seattle Seahawks
Is there a team in the NFL that still needs OL help worse than the Seahawks? They signed Luke Joeckel as their top offensive line addition, but he failed as a tackle with the Jacksonville Jaguars before moving to guard. Clady could provide the Seahawks with an actual left tackle to properly replace Russell Okung. 
C Nick Mangold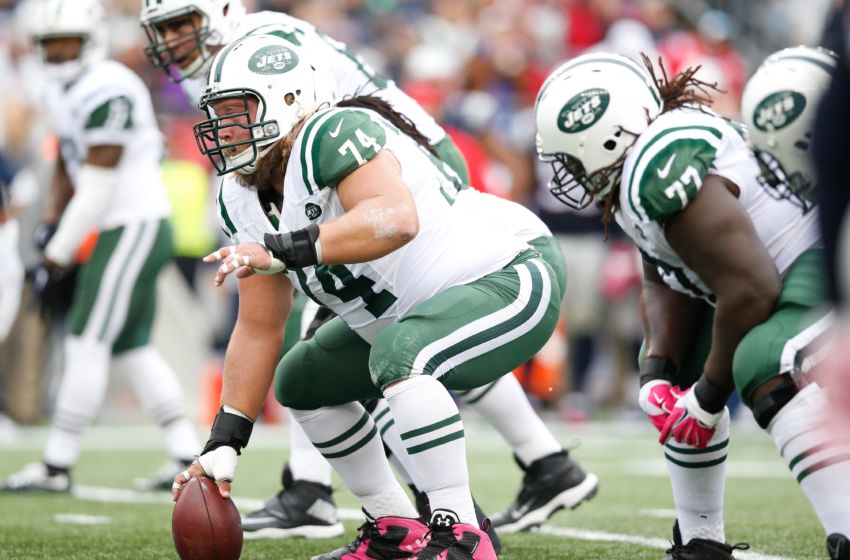 Mangold is 33 and coming off an ankle injury, but he has been one of the league's better centers for several years. He can provide a team with great leadership and experience and could play some guard if needed. 
Landing Spot: New Orleans Saints
A team like the Cincinnati Bengals also makes sense, but the Saints have a pressing need with Max Unger's injury. Adding Mangold would be much cheaper than pulling off a trade of some kind and Mangold could help out at guard once Unger is healthy. 
LB Perry Riley, Jr. 
Riley played well for the Raiders after being cut by the Washington Redskins early in the year. Much like David Amerson, he clicked in Oakland and was the team's top linebacker. Age and previous iffy play might be why he's unsigned, but he should find a new team soon. 
Landing Spot: Oakland Raiders
The Raiders are on the verge of starting Jelani Jenkins someone from the trio of Cory James, Ben Heeney and Marquel Lee. Those are all real people, but the Raiders badly need an upgrade at LB. Why not just bring back Riley, who knows the scheme and fared well? If it's not Oakland, the New York Giants could be a landing spot. 
LB Gerald Hodges
Hodges falls into the same category as another linebacker later on this list. He played well for the 49ers, racking up 83 tackles, three sacks, two interceptions and a forced fumble as a 3-4 ILB. He's much better in a 3-4 scheme than the 4-3 scheme he ran with the Vikings. 
Landing Spot: New York Jets
He's already visited the Jets, so perhaps a deal will be struck in the near future. New York has limited depth behind Darron Lee, while David Harris is aging and on the decline. Hodges could split snaps with those two or outright take Harris' job. Other LB-needy teams like the Raiders, Giants and even Chiefs (who Hodges also met with) make sense. 
CB Jason McCourty
McCourty is not the same player he was early in his career. After eight picks from 2010 to 2012, he's had just five in the last four years with injuries playing a role. He's not a No. 1 corner anymore and probably not even an ideal No. 2. But he'll turn only 30 in August and he can still contribute to an NFL team. 
Landing Spot: New England Patriots
McCourty has said he wants to play with his brother in New England. It makes sense for the Pats, as CB is a bit thin. Sure, Malcolm Butler is still on the roster, but the Patriots only go three deep right now unless Cyrus Jones plays way better than last year. McCourty could provide some cheap, experienced depth for the Super Bowl contender. 
CB Darrelle Revis
Revis is in a bit of an interesting situation, because there is no financial incentive to play. The Jets owe him $6 million this offseason and unless a team gives him more than that, any more he gets from a team will just reduce the amount the Jets owe him. The main reason Revis hasn't found a new home is that despite being a big name, he was pretty terrible last year. And at age 31 (he'll turn 32 before the season), there's a real concern he can't hold up as a corner any more. 
Landing Spot: Pittsburgh Steelers
Revis has already said playing for his hometown team would be a dream come true. So there's clearly interest on his side. But it's unclear if the Steelers want him. With no monetary incentive for Revis paired with his poor play last year, he might actually have a tricky time finding a team. 
CB Brandon Flowers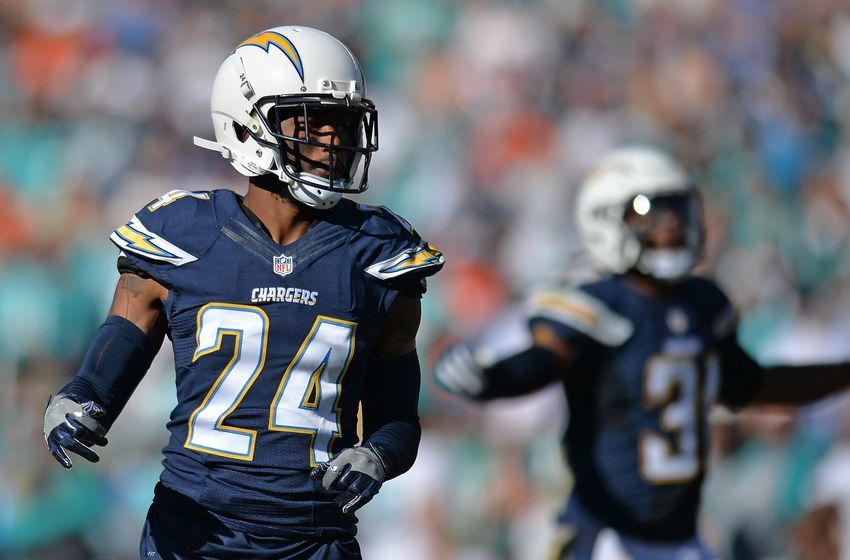 Injuries have limited Flowers' impact in recent years. But when healthy, he can still be a starting CB. A former Pro Bowler, Flowers played well for the Chiefs. He's best as a zone corner. 
Landing Spot: Arizona Cardinals
The Cardinals failed to take care of their No. 2 CB need this offseason and are on the verge of starting Justin Bethel or Brandon Williams. Flowers would give the team a more reliable vet if Williams can't take a major step forward. Keep an eye on the Pittsburgh Steelers here as well. 
FS Jairus Byrd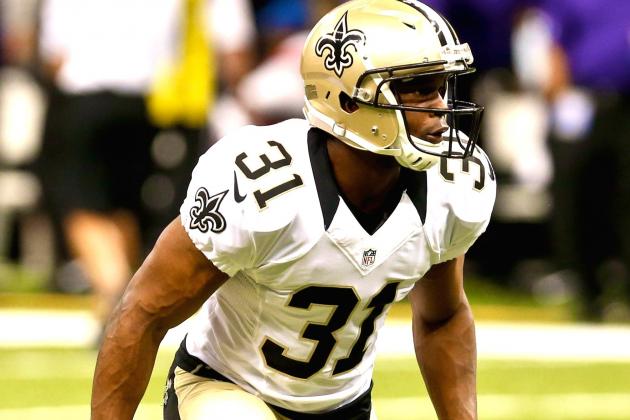 It was just a few years ago that the Saints made Byrd the highest-paid safety in the NFL. Oops. After several injuries and all-around poor play, Byrd was cut this offseason. It was a disaster signing and now, at age 30, Byrd is trying to rehab his stock and find a new team.
Landing Spot: Buffalo Bills
Perhaps a return to Buffalo is what Byrd needs. The Bills have Micah Hyde and Jordan Poyer at safety, but Hyde can play several spots and Poyer might not be an ideal option. If Byrd takes a cheap deal, he'd be worth the risk for Buffalo. 
Follow our NFL page for all the latest NFL rumors or download the Chat Sports App!
Back to the NFL Newsfeed
Related Topics: NFL Free Agency News, NFL Free Agency Rumors, Ryan Clady, Nick Mangold, NFL Rumors, Brandon Flowers, Gerald Hodges, Jason McCourty, NFL News, Darrelle Revis, Jairus Byrd, Colin Kaepernick, Perry Riley, LeGarrette Blount, NFL Free Agency