Quarterback is undoubtedly the most important position in football, so it's rare to see a starting-caliber QB hit the free agency market and start a bidding war. However, several big names will hit the open market this offseason. Drew Brees was set to headlien this class,  but New Orleans Saints have said that they're intent on signing him to a contract extension and will keep him in town. So, else are teams looking to land? Here are the top five free agent quarterbacks - and where they're expected to end up:
5) Robert Griffin III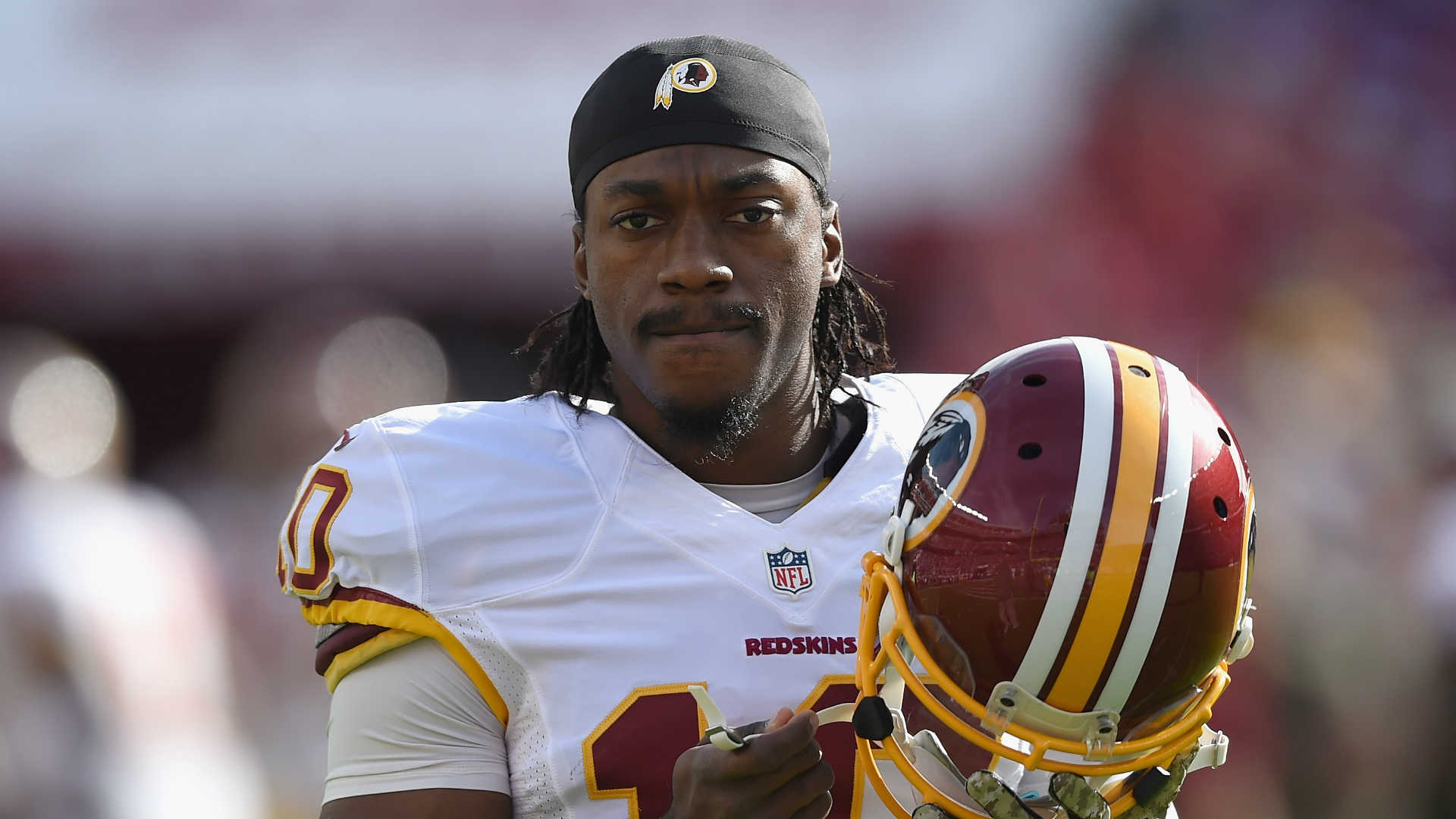 Washington will part ways with RGIII after he spent all season as their third-string quarterback and wasn't active for a single game, but there are still many suitors out there hoping he can return to his rookie year form. Griffin has suffered from various injuries throughout his career, but has shown the ability to be very successful in the NFL - as long as his mind is right.
Destination: Cowboys
Dallas is the team that has expressed the most consistent interest in bringing in Griffin to be Tony Romo's backup for a few years before taking over the starting job, and Griffin has reciprocated that interest. He grew up and played his college ball (Baylor) in the state of Texas, plus the chance to stick it to the Redskins by joining their biggest rival. Griffin would also benefit greatly from being able to learn behind Romo.
4) Ryan Fitzpatrick
Fitzpartick resurrected his career with a great year with the Jets, passing for 3,905 yards and 31 touchdowns. He benefitted greatly from playing with Brandon Marshall and Eric Decker on the outside, but he has really struggled throughout his journeyman career without a good receiving core.
Destination: Jets
New York's quarterback situation would be a mess without Fitzpartick, and his career would likely go downhill if he left the Jets. Expect him to re-sign with New York with a two- or three-year deal.
3) Sam Bradford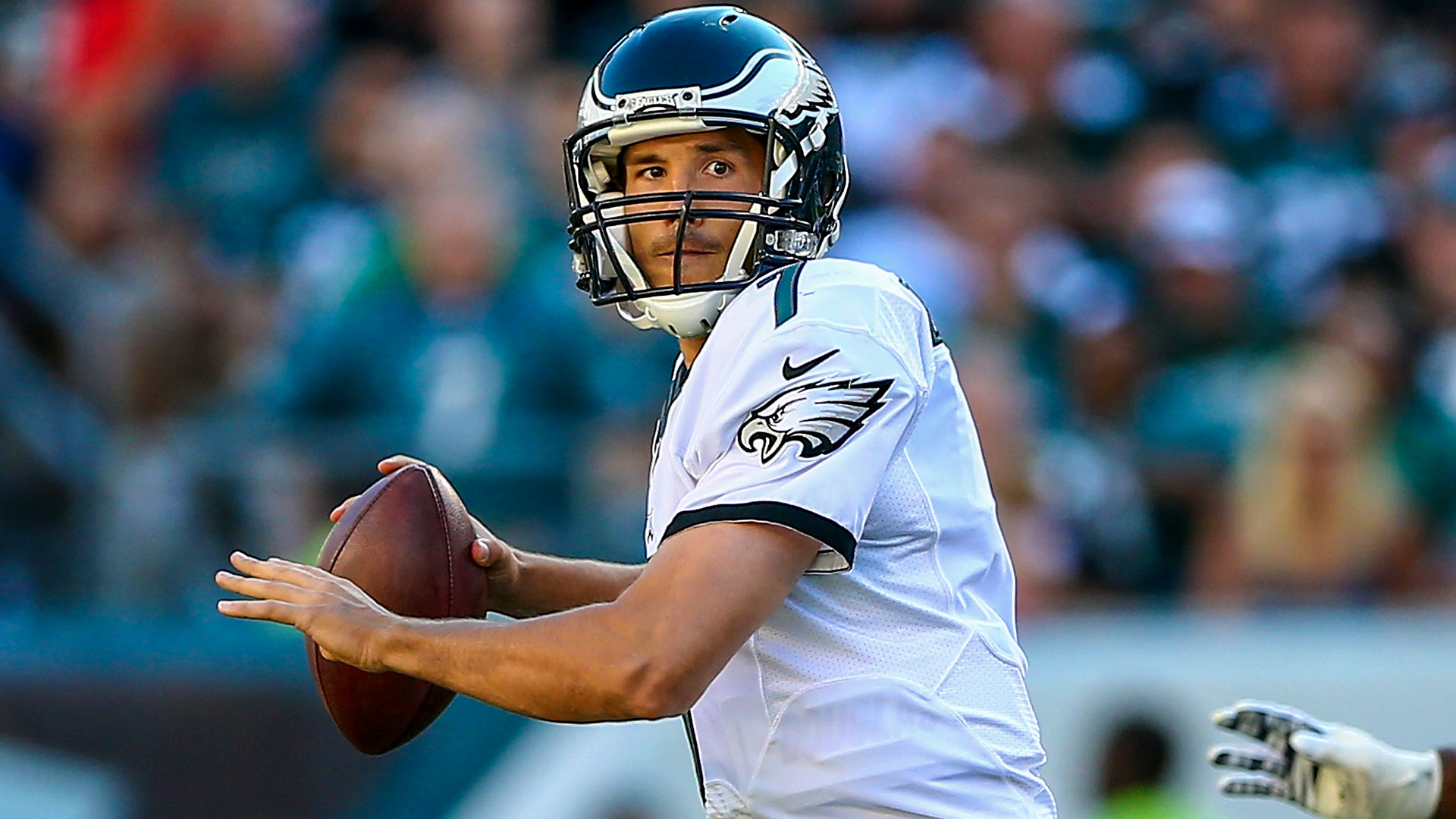 Bradford's first season in Philadelphia was less than stellar, passing for 3,725 yards and just 19 touchdowns. Some of that could be blamed on his lack of fit in Chip Kelly's offense, but the Eagles aren't expected to re-sign him since he's asking for over $20 million a year.
Destination: Texans
No team is going to pay Bradford the kind of money he's looking for due to his past injury issues, but Houston's need for a quarterback to put with the rest of their quality roster (which made the playoffs with Brian Hoyer, Ryan Mallett, T.J. Yates, and Brandon Weeden playing QB) means they'll probably give him more than anyone else. 
2) Brock Osweiler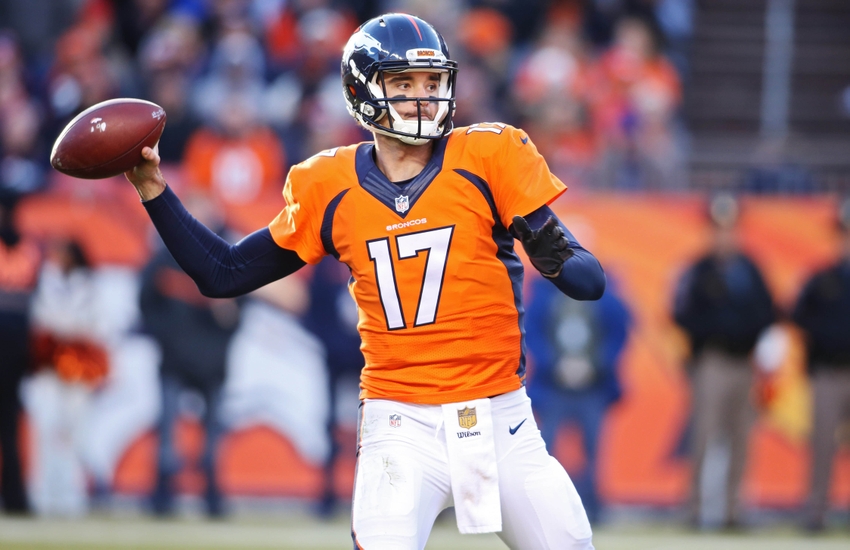 Osweiler played well as a starter for the Broncos this season with 1,967 passing yards and 10 touchdowns in eight appearances, but his future with the team is still up in the air as they're holding off on negotiating with him until Peyton Manning makes a decision. Since Osweiler is a free agent, that leaves the possibility of another team coming in an scooping him up, which many will try to do.
Destination: Broncos
We have to assume that Denver won't just let Osweiler dangle while Manning waits to make a decision, and Osweiler has a desire to stay with the defending Super Bowl champs. 
1) Kirk Cousins
Cousins had a breakout year for the Redskins, leading them to a surprising NFC East title, but it's not a guarantee that he will return to Washington after the two sides broke off negotiations earlier this week. The Redskins are reluctant to franchise tag Cousins because it will be over a $20 million cap hit, meaning Cousins could walk.
Destination: Redskins
Head coach Jay Gruden loves having Cousins run his system, and it's proven to be successful. Washington has been desperate to find a long-term quarterback for the better part of two decades, and now that they have someone who could be that, I'd be stunned if they let him leave. They may not like it, but Cousins will be franchise tagged.
Back to the NFL Newsfeed
Related Topics: Ryan Fitzpatrick, Kirk Cousins, Sam Bradford, NFL News, Robert Griffin III, Brock Osweiler