The NFL is called a week-to-week league because teams so often look completely different from one Sunday to the next. This year, the Kansas City Chiefs are a prime example, losing their last two games after a dominant 5-0 start. Which others teams that have experienced success so far this season could be in for a similar downturn? Here are the four most overrated teams in the league:
The Panthers go as Cam Newton goes, and that's not always a great thing. In Carolina's four wins so far this season, Newton has thrown for eight touchdowns and two interceptions. In their two losses, he has thrown just one touchdown and six interceptions. Carolina's defense is no longer good enough (somewhat due to injuries) to carry them when Newton has an off game. And, with how inconsistent Newton can be, that's a major problem.
Like podcasts? We've got one you'll love for the NFL!
Seattle seems like one of the few teams you can trust because of Russell Wilson and their defense, but they've proven over the last few years that they're simply an above-average team, not a great team. Their offensive line continues to be a major concern, as is their inability to win on the road. Since the start of last season, Seattle is just 4-6-1 away from home in the regular season - something that will continue to plague them. 
Denver's loss to the previously-winless Giants last Sunday highlighted all of this team's problems. Yes, their defense is excellent, but their quarterback play is not good enough to carry them if they're unable to get their running game going. Trevor Siemian is a game manager - nothing more. Those offensive limitations kept Denver from making the postseason last year and has them firmly on the bubble so far this year.
NFL Fans - Download Chat Sports on Android today for breaking NFL news, rumors, scores and more - Chat Sports Android App!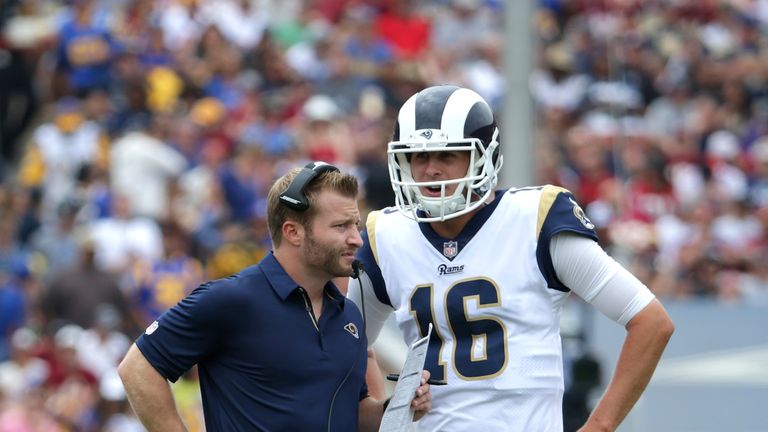 The Rams have been one of the biggest surprises of the season, posting a 4-2 mark so far this year. However, that start may be a bit of a fluke - they have yet to beat a team with a winning record. Things will get much, much more difficult for this group as seven of their next eight games are against teams that are currently .500 or better. Expect some of the shine to come off this team in the coming weeks.
Check out our NFL page for all the latest NFL news & rumors!
Back to the NFL Newsfeed
Related Topics: Panthers News, Broncos News, Seahawks News, Rams News, NFL News