We're now roughly two weeks into the new league year and free agency, and while most of the big names are already off the market, there are a few notable players still available. Many teams have turned their attention to the draft in order to fill their needs, but these players can fill those needs immediately. Here are the top 10 free agents that are still available:
10) RB Jamaal Charles
Charles was released by the Chiefs at the end of February, and while he has dealt with knee injuries each of the last two years, he still believes he has something left in the tank. A few teams have expressed interest in Charles, but it does not appear he will sign anywhere anytime soon.
9) QB Colin Kaepernick
Kaepernick still views himself as a starting quarterback in the NFL, yet the best case scenario for him is to sign with a team where he can simply compete for the job. Most teams are passing on Kaepernick due to him kneeling for the national anthem last year, while others aren't convinced a better-than-expected 2016 season is the new baseline for his performances.
8) RB LeGarrette Blount
Blount spent a while on the market last year before re-signing with the Patriots, and it seems like he may be on the market for even longer this year. No one was expecting the 19 touchdowns he put up in 2016, and at 30 years old, many think of him as being on the decline after a career season. A strong running back draft class means he may have to wait for a team that missed out on their top RB targets in the draft.
7) OL Nick Mangold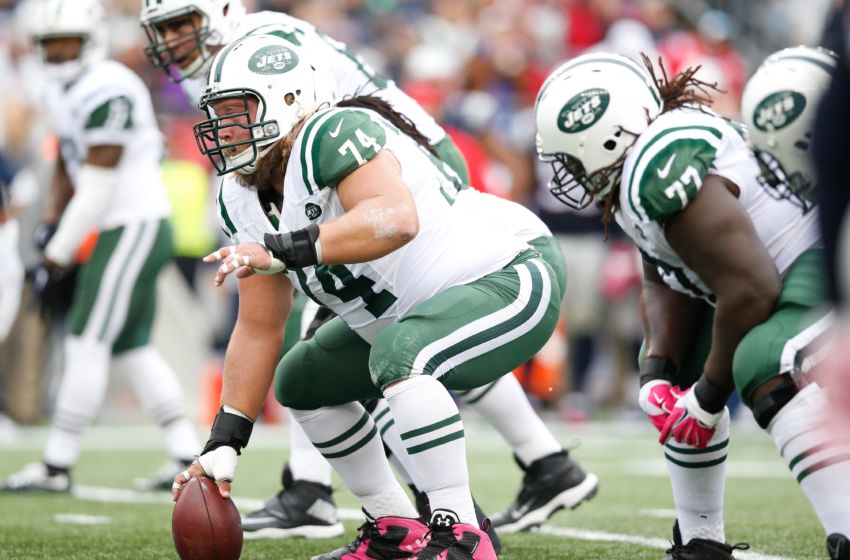 Mangold is 33 and coming off an ankle injury, but he has been one of the league's better offensive linemen for a while. He can provide a team with great leadership and experience from the center position.
6) WR Michael Floyd
Floyd obviously comes with some baggage and is coming off a terrible year, he is still young (27) and a big receiver at 6-foot-2 and 220 lbs. This is an opportunity for a team to buy low on a talented wideout and several teams (namely the Titans) have a big need at the position.
5) S T.J. McDonald
McDonald is a hard-hitting safety who is excellent against the run, but has had his struggles in coverage - though he did show improvement in that area last season. Still, the Rams decided not to keep him, and he has some suitors.
4) LB Zach Brown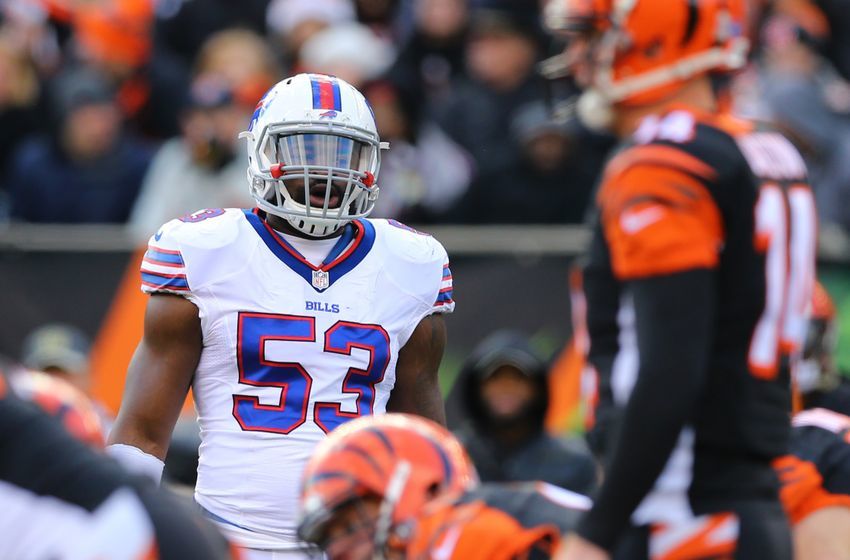 Brown followed four average years in Tennessee with a huge year in Buffalo, leading the AFC with 149 tackles last season filling in for injured rookie Reggie Ragland. Teams are concerned about him being a one-year wonder, but with a big drop-off in the inside linebacker market after him, he should find a home soon.
3) QB Jay Cutler
Cutler is only an average-to-below-average quarterback in the league at this point in his career, but there will likely be a good number of team interested in him. He is still worthy of a starting job, and teams like the Jets and Texans (if they don't get Romo) are likely destinations.
2) DT Johnathan Hankins
Hankins is an excellent run stopper, and is among the best defensive tackles in the league at that. The four-year pro should find a home soon.
1) RB Adrian Peterson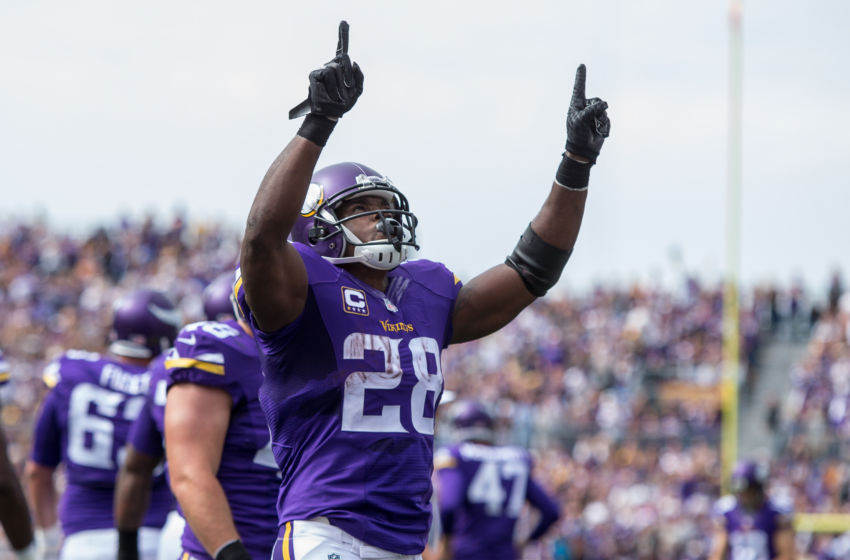 Minnesota released Peterson to avoid his $18 million cap hit for next season, and after the team signed Latavius Murray, they aren't bringing Peterson back. He has expressed interest in signing with either the Giants, Raiders, Seahawks or Patriots, even saying he would take a team-friendly deal to play in New England - but none of them have expressed serious interest in Peterson to this point.
A knee injury limited Peterson to just three games in 2016, in which he rushed for just 72 yards on 37 carries. In 2015, he led the league with 1,485 rushing yards and 11 touchdowns.
Back to the NFL Newsfeed
Related Topics: NFL Free Agency News, NFL Free Agency Rumors, NFL News, NFL Free Agency