Rookie quarterbacks are often forced to play right away in today's NFL, but that doesn't appear to be the case with the 2017 class. Many teams drafted quarterbacks with the intentions of sitting them for a while as they adjust to the pro game. In some cases, they aren't even expected to play this year. As such, here are Chat Sports' predictions on when each of the four quarterbacks taken in the first two rounds will make their first career start:
Mitchell Trubisky, Chicago Bears
Prediction: Week 15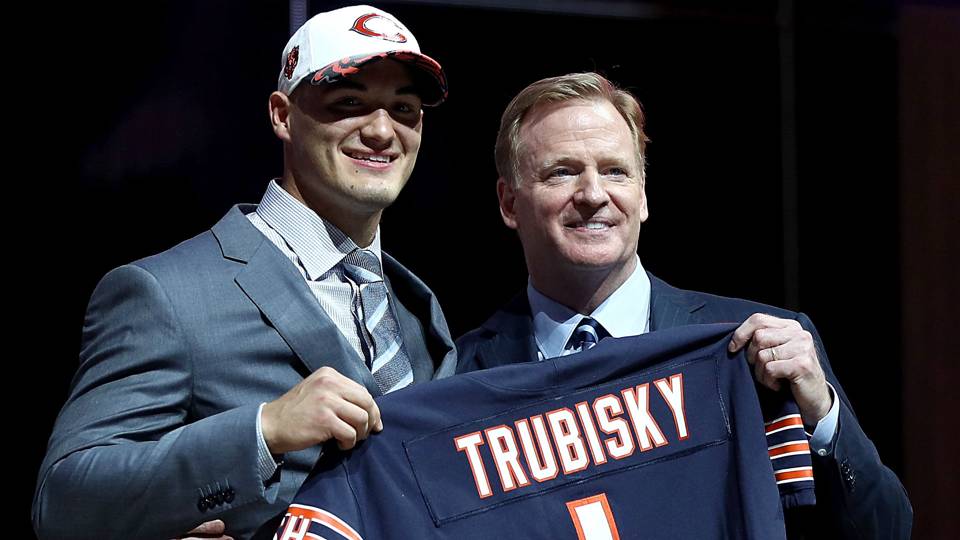 Chicago traded up to take Trubisky with the No. 2 overall pick, but it was a "quarterback of the future" pick. After signing Mike Glennon to a three-year, $45 million deal this offseason in which only the first season is guaranteed, the plan is for Glennon to start and serve as a bridge until Trubisky is ready.
However, the Bears are not expected to be any good this season. They will be out of the playoff picture by Week 15, and I think they will then decide there is no risk to getting Trubisky some experience. So, you'll see Trubisky this season, but not until late in the year.
Patrick Mahomes, Kansas City Chiefs
Prediction: Week 1, 2019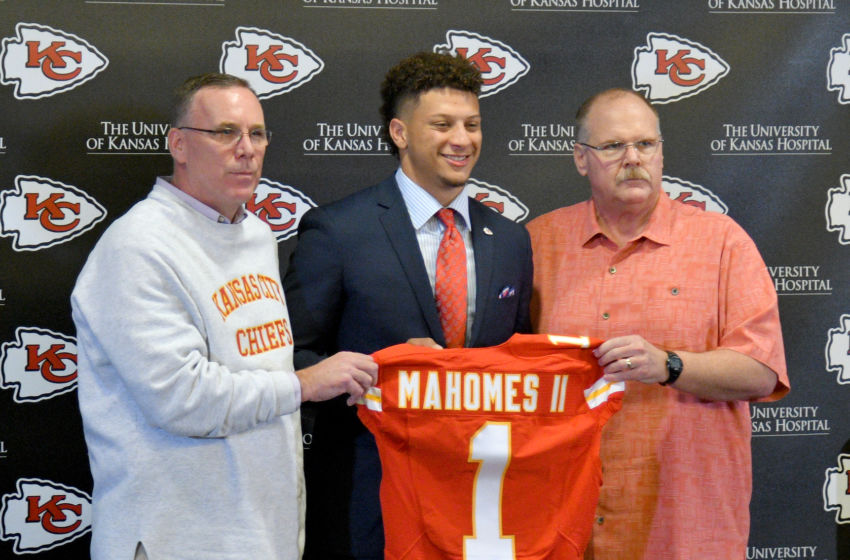 Speaking of redshirt quarterbacks, that is exactly why the Chiefs drafted Mahomes. He is their heir apparent to Alex Smith, and head coach Andy Reid is in no rush to put Mahomes on the field.
"I don't worry about Alex on this," Reid said, via the Kansas City Star. "Alex knows we trust him. Alex is the starting quarterback. Nothing is going to change there. The kid is going to take some time. He understands that. But there's gonna be a day Alex isn't playing anymore and we'll need someone to step in and play."
My prediction has Mahomes sitting out two seasons, but he could definitely record his first start before the end of the 2018 season. Either way, barring injury, Mahomes is going to be sitting for a few years.
Deshaun Watson, Houston Texans
Prediction: Week 1
The only quarterback in this class who will start from the jump is Watson. A lot of this is simply out of need, which is why the Texans traded up to draft him. GM Rick Smith said that Watson is already competing with Tom Savage for the starting job, and head coach Bill O'Brien will start whoever he thinks is best. Watson is clearly the more talented QB, and I think he wins the job outright in the preseason.
DeShone Kizer, Cleveland Browns
Prediction: Week 13
Another pick that will start this season out of need, Kizer is simply another name that will be thrown into the Cleveland Browns ring of quarterbacks. I don't think Osweiler stays on the roster for very long, and given their injury histories, I don't expect Cody Kessler and Kevin Hogan to last all season. This will turn into a situation where Kizer starts due to injury, or more likely because the Browns simply don't have anything else to lose and want to see what they have before picking high again in the 2018 draft.
Check out our NFL page for more NFL rumors or download the Chat Sports App!
Back to the NFL Newsfeed
Related Topics: Mitchell Trubisky, Deshone Kizer, Bears News, Browns News, NFL News, Chiefs News, Texans News, Patrick Mahomes, Deshaun Watson