With the college football regular season in the books and only a few weeks left in the NFL regular season, it's time to start looking ahead to who could be the some of the top picks in the 2018 NFL Draft. Teams still have to go through their full evaluations of all of these prospects so a lot can change, but many have been eyeing this year's draft class all season long. Here are our early predictions for the top 10 picks in the draft based on team's current records:
1) Cleveland Browns - Josh Rosen, QB, UCLA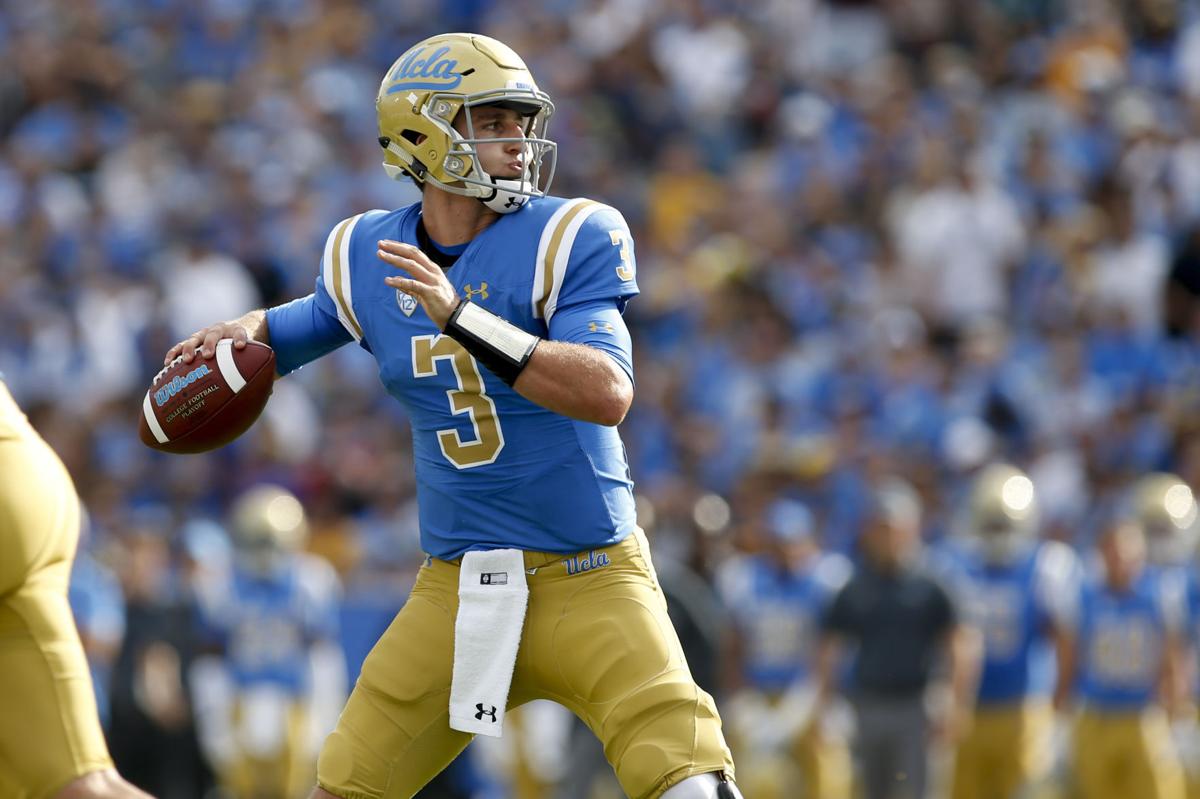 Even though he was surrounded by lesser talent and bad coaching throughout his UCLA career, Rosen has continued to show the arm strength, accuracy, and pocket awareness to solidify him as a top pick. He does make some questionable throws under pressure, but for a quarterback-needy team like the Browns, Rosen's positive traits will far outweigh any concerns.
2) New York Giants - Sam Darnold, QB, USC
Darnold entered the season as the No. 1 pick and could still go there thanks to his arm strength, accuracy, and mobility. However, turnovers and decision-making have become major question marks with him this year. But, since the Giants are looking for a quarterback in this draft, they won't pass on him.
3) San Francisco 49ers - Saquon Barkley, RB, Penn State
The 49ers no longer need a quarterback after trading for Jimmy Garoppolo but they desperately need to surround him with weapons. Enter Saquon Barkley, who is probably the best pure talent in this class. He can do it all out of the backfield and has no weaknesses to his game. Barkley will be the first non-quarterback taken.
4) Denver Broncos - Quenton Nelson, OG, Notre Dame
Denver would surely like to have one of the top quarterbacks fall to them and will also do their due diligence on Josh Allen, Baker Mayfield, and even Lamar Jackson. However, with a number of quarterbacks expected to be available in free agency, they'll likely look to sure up their offensive line with Nelson.
5) Indianapolis Colts - Bradley Chubb, DL, NC State
Chubb returned for his senior season in Raleigh and was an absolute monster, picking up 72 tackles - 23 for a loss - and 10 sacks. At 6-foot-4 and 275 pounds with incredible quickness, he can play anywhere along the defensive line. The Colts need major upgrades on that side of the ball, making Chubb an excellent fit.
NFL Fans - Download Chat Sports on iPhone today for breaking news, rumors, scores and more - Chat Sports iPhone App!
6) Chicago Bears - Connor Williams, OT, Texas
The Bears need to improve their protection in front of Mitch Trubisky, and Williams is projected to be the best left tackle in this class. That makes this a logical fit.
7) Cleveland Browns - Minkah Fitzpatrick, DB, Alabama
Joe Haden is gone, so here's a potential replacement. Fitzpatrick could easily go before this but falls just a bit. He can play both cornerback and safety, and that versatility could easily get him in the top five. 
8) Tampa Bay Buccaneers - Arden Key, DE, LSU
Key was not as productive as many expected him to be this season, but his stellar sophomore season - coupled with his incredible length, size, and athleticism - will ensure he's a top 10 or 15 pick. Tampa Bay, who ranks last in the league in sacks, will be the ones to gamble on him.
9) Cincinnati Bengals - Orlando Brown, OT, Oklahoma
Brown is a massive human being at 6-foot-8 and 360-pounds. That says "right tackle," but he's actually very good in pass protection. He'll get a shot at left tackle and if he convinces teams he has the ability to handle speed, this might be too low for him. 
10) Arizona Cardinals - Josh Allen, QB, Wyoming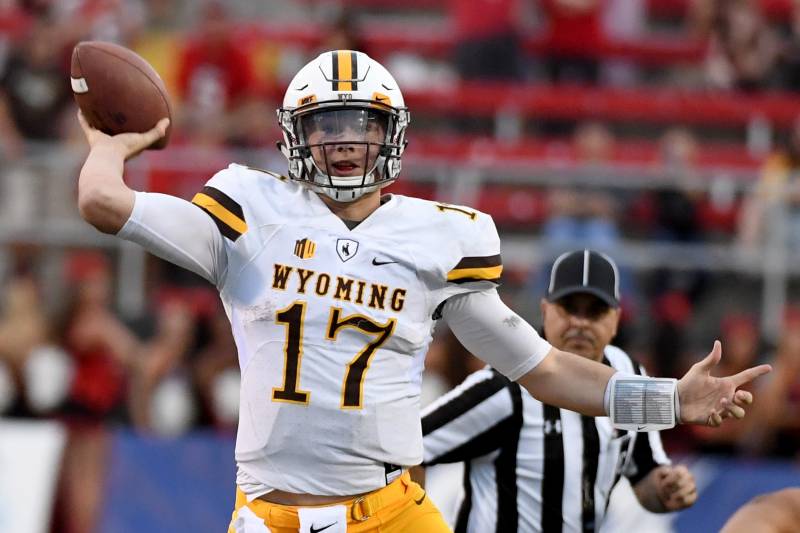 The Cardinals are looking for a Carson Palmer heir and Allen is a classic Bruce Arians QB. He's got all the physical tools (size, arm, athleticism), but they're very raw. He's had issues this year, but some team will fall in love with his upside. The Cardinals, who surely would have taken Patrick Mahomes or Deshaun Watson last year had either fallen to them, fit the bill. 
Follow our NFL page for all the latest NFL news & rumors!
Back to the NFL Newsfeed
Related Topics: 2018 NFL Draft, NCAA Football, NFL Draft, NFL News