Winning the Super Bowl automatically cements a team in NFL history, but there are varying degrees of greatness when judging those championship teams. Here's how we think the last 10 Super Bowl champions stack up against each other:
10) 2011 New York Giants
This Giants team went 9-7 during the regular season - including two losses to the 5-11 Redskins - but caught fire at the right time in the playoffs. Sometimes, that's all it takes to win a title. However, that doesn't mean this team was overly impressive.
9) 2012 Baltimore Ravens
Baltimore had a very, very good defense in 2012 headlined by Ray Lewis, Terrell Suggs and Ed Reed, yet it was Joe Flacco who stole the show with one of the most impressive postseason runs we've ever seen. Still, this team didn't have as much overall talent as the other teams on this list.
8) 2015 Denver Broncos
The quarterback position was the only downfall of this team. Denver boasted an elite group of receivers and one of the best defenses of all time, which completely shut down MVP Cam Newton and a Panthers team that was 17-1 going into Super Bowl 50.
7) 2008 Pittsburgh Steelers
Pittsburgh was loaded with big names, but there weren't all playing at peak levels in 2008. Ben Roethlisberger, Hines Ward, James Harrison and Troy Polamalu were the only stars on a roster full of quality players, but their depth and versatility is what helped this team win a title.
6) 2010 Green Bay Packers
Aaron Rodgers had cemented himself as a superstar and led an explosive passing attack with Greg Jennings, Donald Driver, Jordy Nelson and James Jones as his top wideouts. That offense carried the load throughout the season, but the defense wasn't bad itself, led by Clay Matthews and Charles Woodson.
5) 2006 Indianapolis Colts
This didn't feel like Peyton Manning's best Colts team in Indy, but it was the only one that won a championship. Manning was dynamite during the regular season, and though he didn't play like himself in the playoffs, the defense was there to pick up the slack.
4) 2007 New York Giants
The 2007 Giants are just like the 2011 Giants - except they beat the only team in NFL history to go 18-0 before reaching the Super Bowl. That win alone puts them at the No. 4 spot.
3) 2009 New Orleans Saints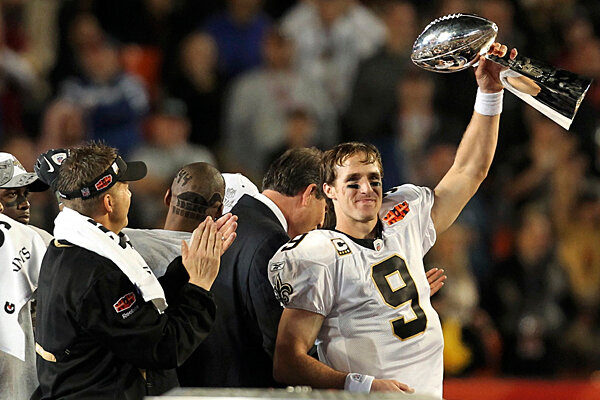 The Saints were one of those teams that would never win a Super Bowl. Drew Brees and Sean Payton changed all that with a innovative passing attack and aggressive play calling - best shown by Payton's decision to call an onside kick to start the second half of the Super Bowl.
2) 2014 New England Patriots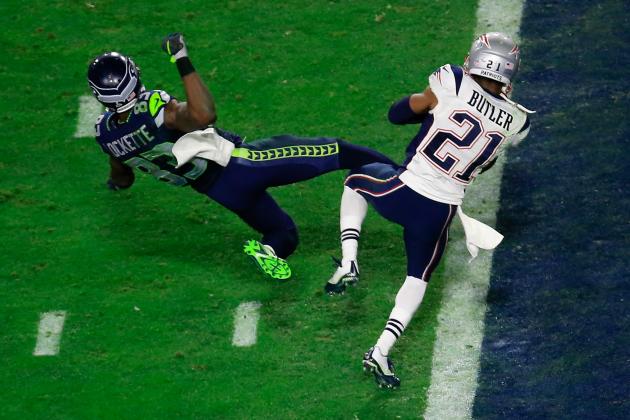 Many thought the Patriots and Tom Brady were done after a 2-2 start, but they went 13-2 the rest of the way, including a clutch victory in one of the best and closest Super Bowls of all time. Brady had New England's offense humming at a high level all season, but they had the defense to match. Darrelle Revis and Brandon Browner were two shutdown corners, while Chandler Jones and Jamie Collins were emerging as stars. Of course, Malcolm Butler made a name for himself, too.
1) 2013 Seattle Seahawks
Russell Wilson wasn't the quarterback he is now, but that defense...wow. They took their place among the best in NFL history with their dominance all season, led by the Legion of Boom. Seattle's defense led them to one of the most lopsided victories in Super Bowl history, beating the Broncos 43-8.
Back to the NFL Newsfeed
Related Topics: Colts News, Ravens News, Broncos News, NFL News, Giants News, Patriots News, Seahawks News, Steelers news, Super Bowl, Packers News, Saints News